Remember this KGC10? I found some more on the deep dishes: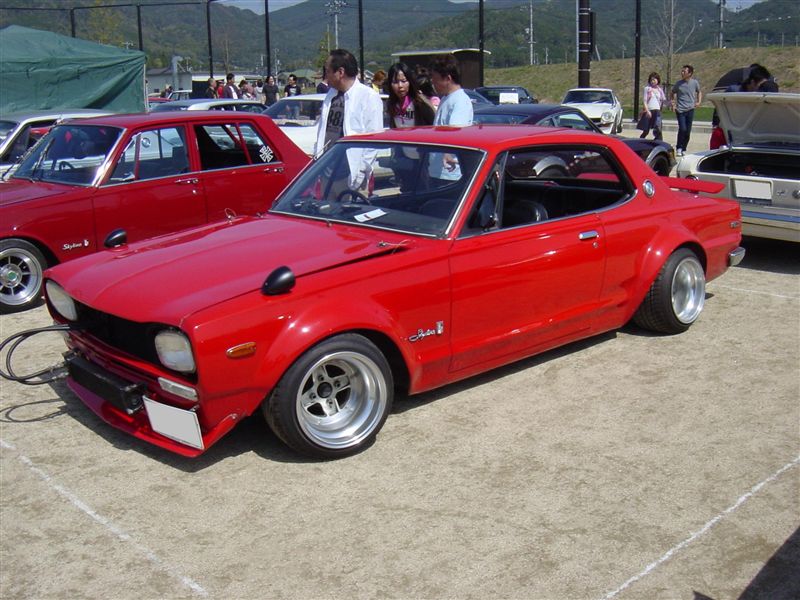 Deep dish SSR Mk III on a Nissan Skyline KGC10
Up front 10.5J and at the rear?
About 12J or 13J with 255/35 tires stretched around them: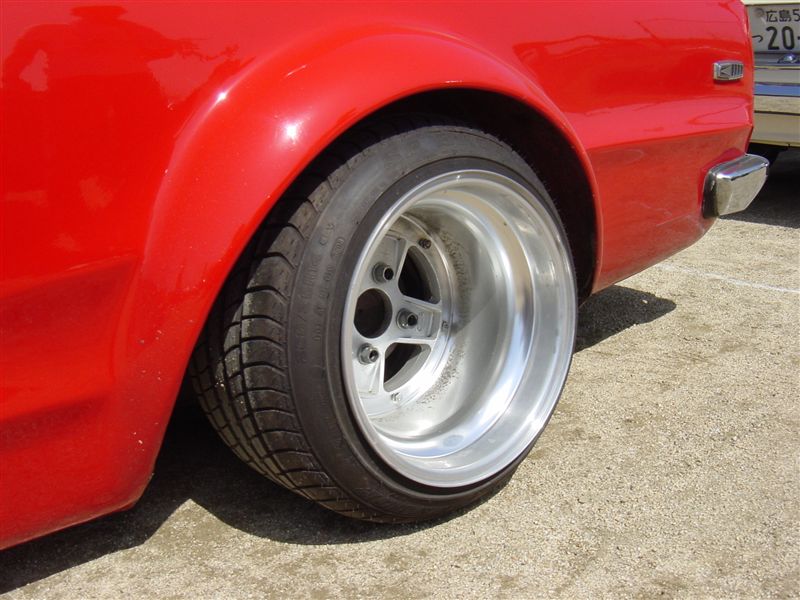 Deep dish SSR Mk III on a Nissan Skyline KGC10
by banpei with
I had a good laugh when I watched this stop motion animation of two bosozoku style cars being chased by the Japanese police:

The video is called Tomica "Brothers race shop". The two brothers drive a Nissan Skyline KPGC10 and a Nissan Skyline KDR30 Super Silhouette (replica) and even manage to get the military involved… The video was made by CARBOY0604 and his son. Love the way the music shifts from scene to scene. 😉
[ This is a crosspost between two of my blogs ]
by banpei with

At first I had trouble identifying the deep dish rims on this Skyline KGC10, however I recognized the car as the one I posted as wallpaper some time ago where it reveals that they are actually SSR Mk. III rims!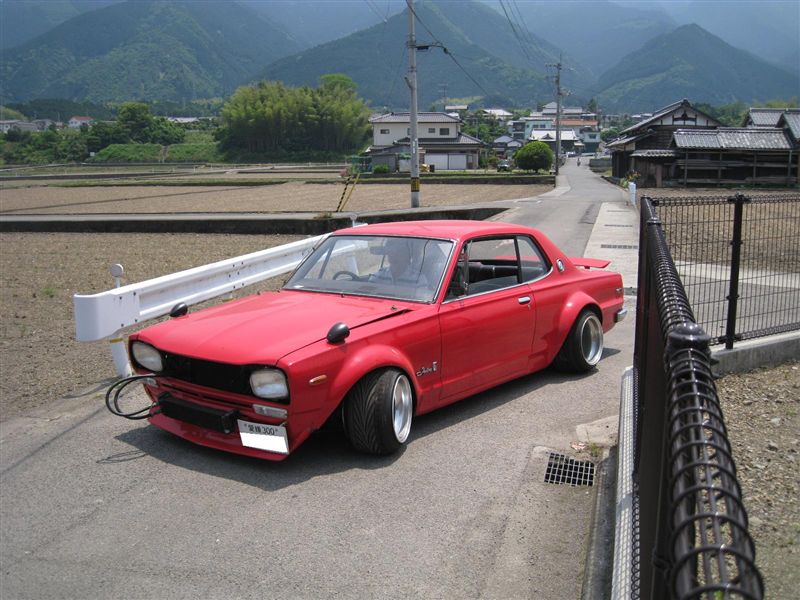 Deep dish SSR Mk. III on a Skyline KGC10
From this perspective you can already guess the rims up front are beyond 7J, rather into the 8J or 9J range!
On the rear they are a bit wider: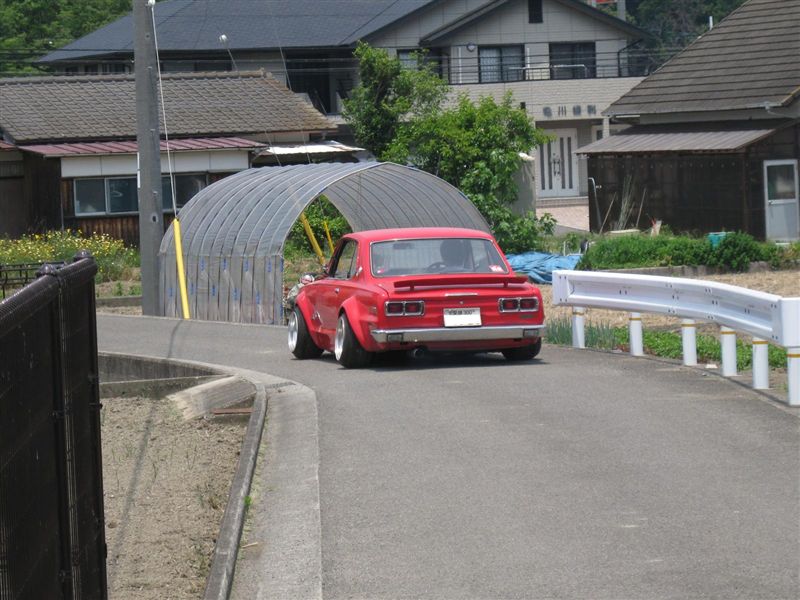 Deep dish SSR Mk. III on a Skyline KGC10
But not too much. My best guess is around 9J or 10J.
by banpei with

Just found these four great videos about a couple of badboy Skylines, Laurels attending the SEOCAN Inland Sea circuit meeting.

In this video two C10s and a Laurel C130 going sideways over the wet circuit. The butaketsu Laurel is certainly one of my new favorites now!

In this second video a lineup of a few oldies: the C10 we saw in the first video and a Nissan Gloria 230 waiting to get another round on the circuit while a Skyline Japan C210 tries to get it sideways.

In the third video a black Yonmeri Skyline C110 makes its rounds, followed by the Skyline C10 from the first video.

In this last video the C10 is trying to find shelter in the paddock and its got a damn lovely exhaust!
And don't forget to look at that parkinglot! It may be not stashed with zokushas but there are surely a lot of nice cars parked in there!
by banpei with
This weeks wallpaper is a genuine hakosuka Skyline KPGC10. Some people my say it is the worst thing you can do, but apart from the skewed headlights the car looks like a genuine granchan GTR!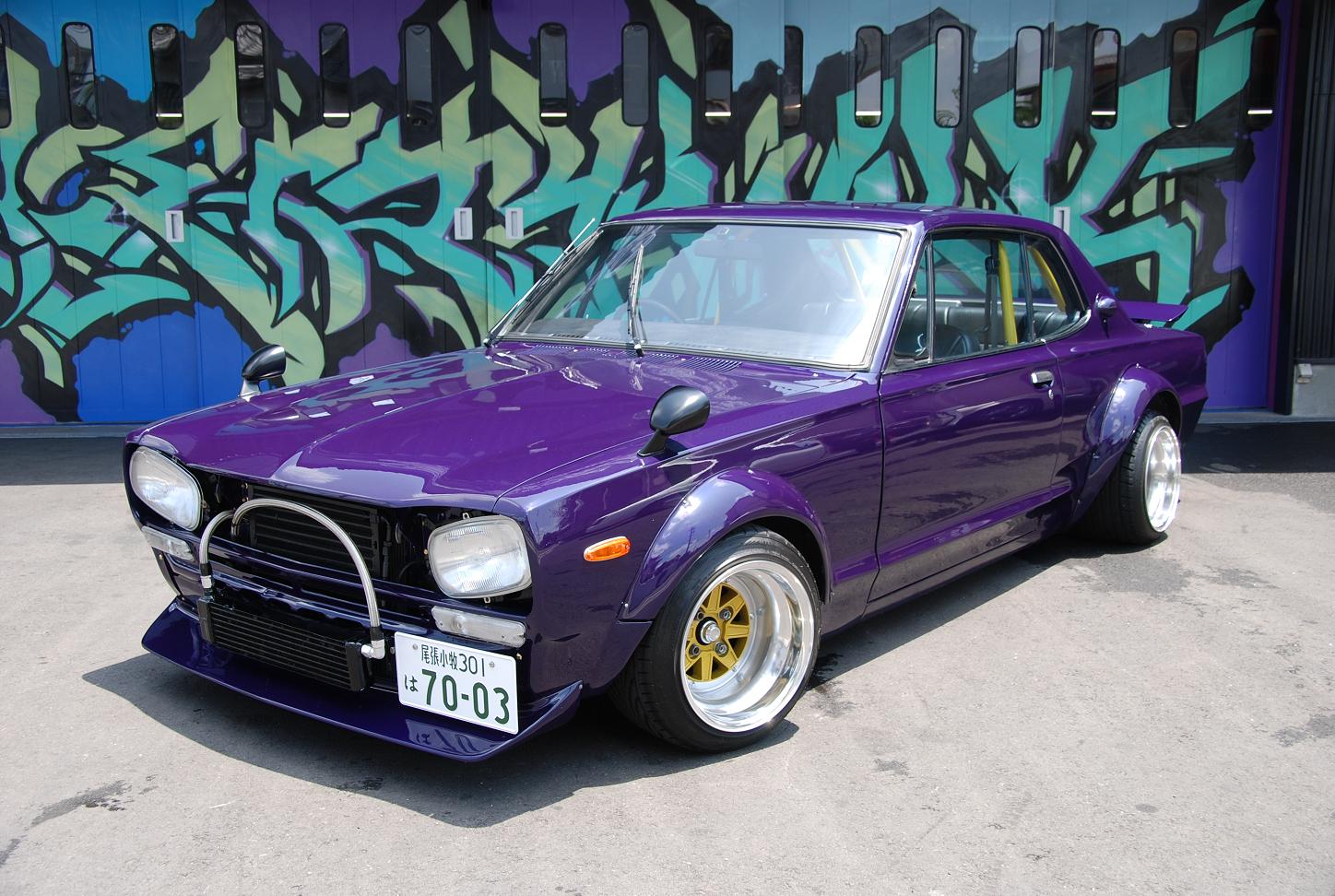 Liberty Walk Skyline KPGC10
by banpei with