Unknown meeting with an unknown date, but with very well known cars:

Yes, that is one of the cars of Team Madonna! And as you can see they can still do what any other RWD car can do: do donuts! 😉
According to kiyotarouj the car is a Gloria Y30 with a 2 liter V6, so that must be the original VG20E engine.

Yes, the Toyota Mark II MX41 is indeed another well known car! Also the Fairlady Z S30 is a well known zokusha!
by banpei with
This was a bit of a surprise!! 😮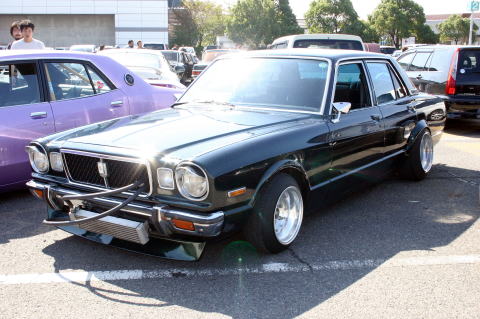 Toyota Mark II MX30 #2
The Mark II MX30 won!
Of course the Mark II looks a lot tougher thanks to its wide fenders and wheels!
Winners so far are:
1.


Nissan Laurel C130 #1


2.


Nissan Skyline C110


3.


Nissan Cedric C230 #1


4.


Toyota Mark II MX30 #2


This week we have a Fairlady versus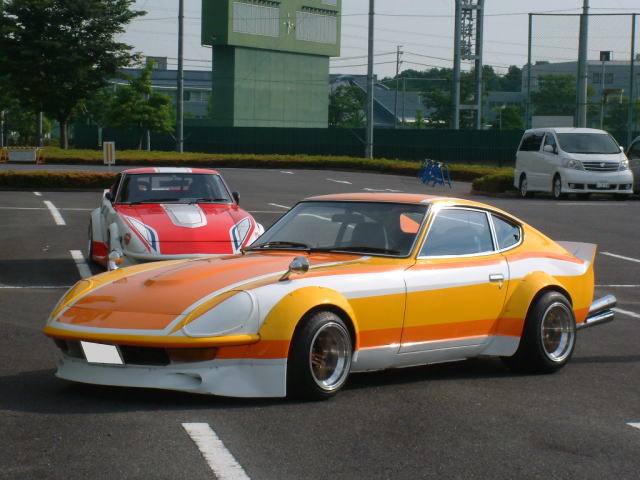 Nissan Fairlady Z S30 #2






This Fairlady may look like the infamous Yanky Mate! Fairlady, however it is better than that one! It has got wider fenders and rims (13J techno shadows at the rear!), a big trumpet like exhaust, a G-Nose conversion and on top of that all a wicked paint scheme!
versus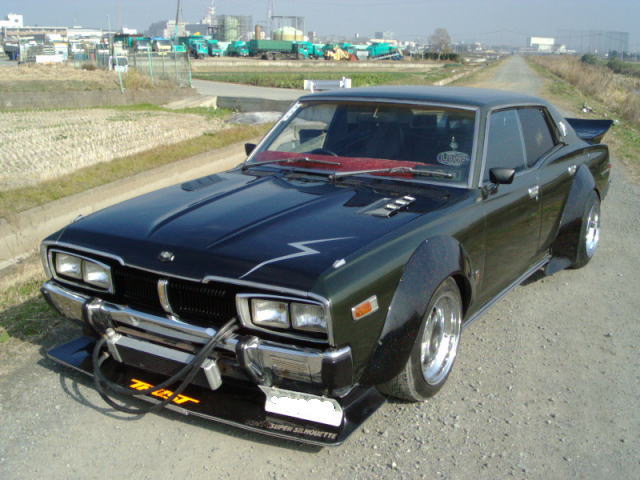 Nissan Gloria C330 #1





This super silhouette Gloria C330 has an oil cooler, a headlight swap (Laurel C130), a taillight swap (Celica RA28) as set of wide fenders and awesome wide rims at the rear!

by banpei with
Funny we never posted this one: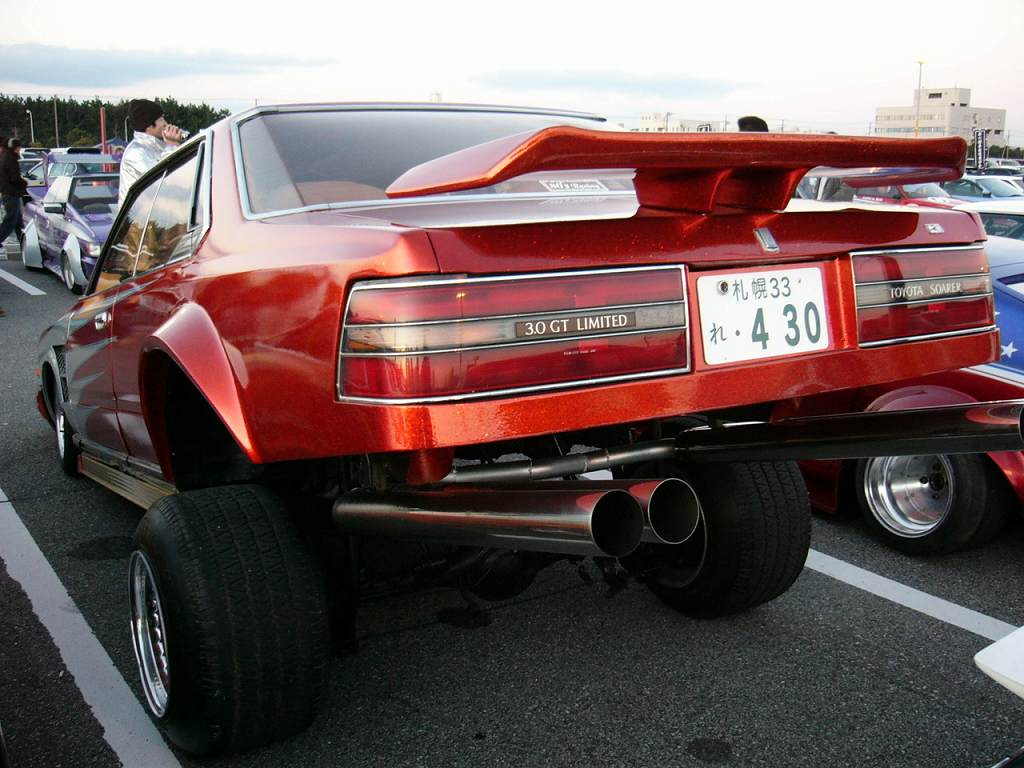 Team Madonna Gloria exhaust
The Team Madonna Exhaust is really a piece of art!
I saw on some other pictures it is actually a single pipe from the engine and splits into two separate parts at the left side of this picture!
by banpei with
Welcome to the second part of the 2009 Shiraoi meeting video coverage! If you missed the first four videos posted in the previous part, you can find them here!
The fifth video begins good: with a shakotan C230 Cedric on the foreground, a grachan Celica XX and a Mark II with a peacock exhaust (takeyari) showing its tail feathers for a good 25 seconds!

In the sixth video more takeyari Mark IIs, a bunch of shakotan 910 Bluebirds and a grachan Soarer MZ10.
Read on for three more videos!

The seventh video gives you a good impression of the pitlane and the activity on the straight of the circuit:

And the eight and last video shows the Team Maddona Gloria next to another one. I'm getting a bit puzzled here: I already saw three Gloria Y30s on this meeting! Is this a new craze?

by banpei with
The results of last weeks poll have to wait till tomorrow: I'm on holiday but that didn't stop me from scheduling the two other competitors. 🙂
Edit: got back, so the winner is…..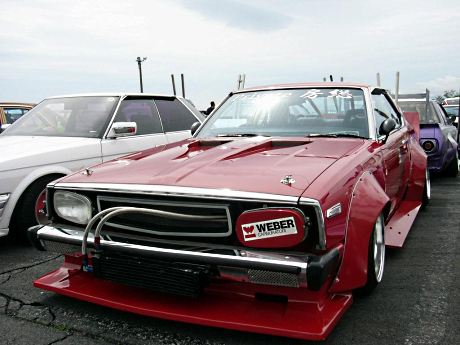 Bosozoku style Skyline C210
The Bosozoku style Skyline C210! 🙂
The next two competitors of the quarter finals are: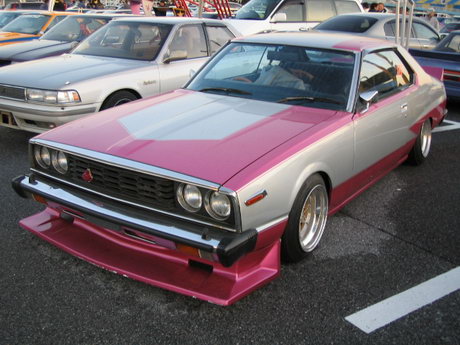 Kyusha styled Nissan Skyline C210 Japan
versus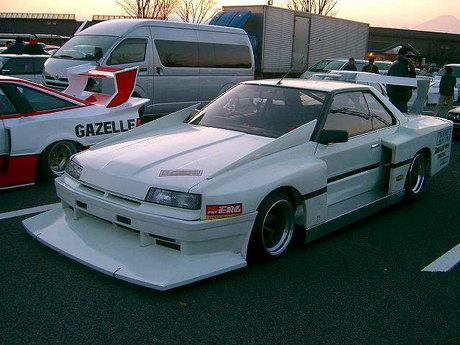 Bosozoku style Tomica Skyline RS Super Silhouette Formula replica
by banpei with