I do see more and more of these X-1R tail light swaps nowadays so could that mean someone in Japan found a buried treasure chest with unused stock of Cherry X-1R tail lights?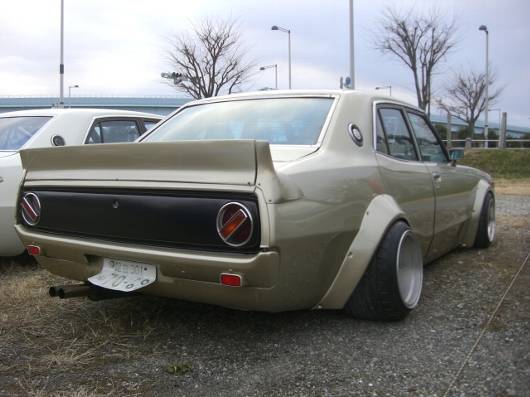 Or could it be that someone is reproducing them?
Also note that the rear door handles have been removed on this Yonmeri Skyline!
by banpei with
Last week we posted a 280ZX with C210 tail lights and this week it is almost reversed: a Skyline Japan C210 with the ordinary Cherry E10 Coupe (not the cherry x1-r) tail lights mounted in the C210 surroundings!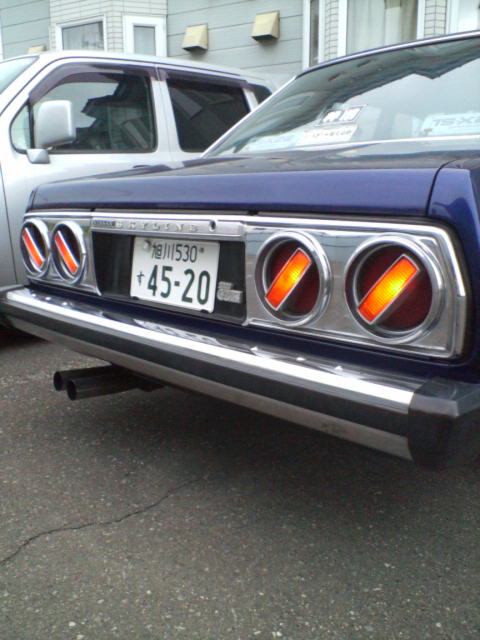 Part swaps: Cherry E10 coupe tail lighted Skyline Japan
So next week a Cherry E10 Coupe with Laurel C130 tail lights??
Found at [Japandaisuki]
by banpei with
Second most popular tail light swap are taken from the Nissan Cherry X-1R. Since the X-1R was already a very rare car and almost all remaining cars are being cherished these tail lights are very rare to come by. That is something you also see reflected in the price: 73500 yen (885 US dollar!) is the prices quoted for this pair: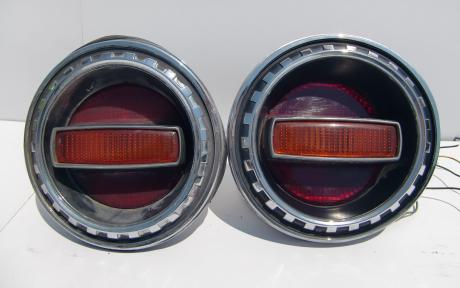 Nissan Cherry X-1R tail lights
So you better set it as your wallpaper and cherish it deeply! 😉
Right-click here to download or set it as your wallpaper!
by banpei with
It always a treat to see someone being very creative with a tail light swap, especially if the swapped items are Cherry X1-R tail lights!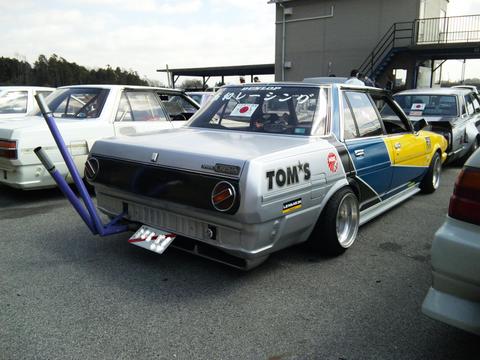 Tom?s Cresta Cherry X1-R exhaust
Now that double exhaust pipe sticking out underneath those tail lights is even far more interesting: they are unequal in length and they totally go the opposite way of each other!
by banpei with