Back in 2009 at the Tokyo Auto Salon a very beautiful G-nosed S30 was shown in the Mizuno Works corner: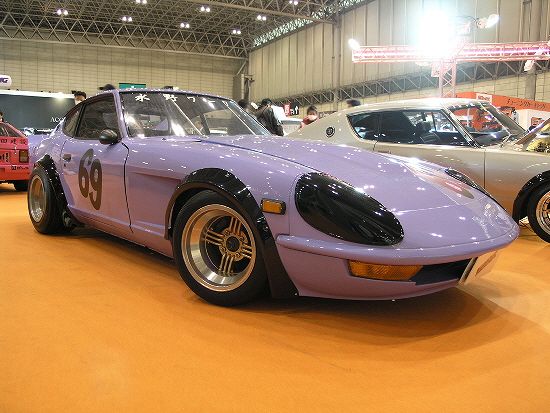 This awesome 240ZG even made it to Speedhunters where it received major attention by Mike Garret!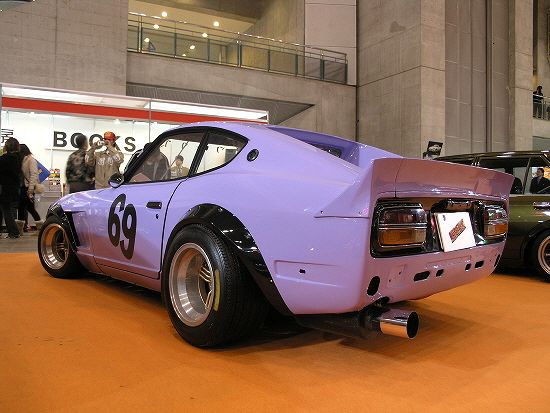 So where is it today? Is it still alive?
Well, actually it is barely alive: (more…)
by banpei with
Actually this Cedric 430 isn't that deep dished with its emergency spares…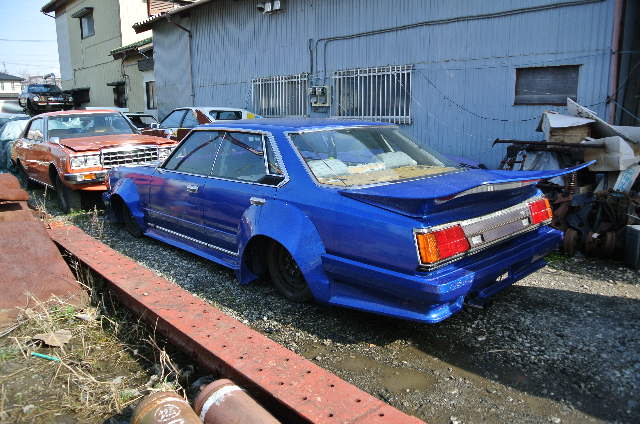 From what I understood this picture was taken behind the Mizuno Works shop.
Found at ka-bili
by banpei with
It is always nice to see a couple of kaido racers being utilized in something different than donuts and revving at meetings: Zeppann13J posted videos of a few kaido racers doing fast runs at the Sendai Highland drag-strip!
First of all a Yanky Mate! Fairlady Z against a Yonmeri Skyline:

A pigsbutt Laurel on 10J wide Techno Shadow rims: (more…)
by banpei with