HachiRock is a well known AE86 festival held in the first weekend of September. Every year around 250 hachi-rokus will gather and show off. Apparently in 2006 someone showed off his hachi with some very wide overfenders (and deep dished wheels) and a set of victory pipes: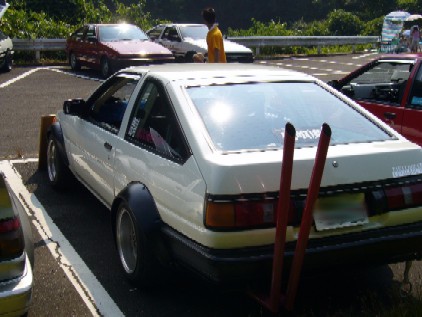 Found at ae85
by banpei with

Not only drawings and paintings count as artwork: how about this paper craft Levin kaido racer?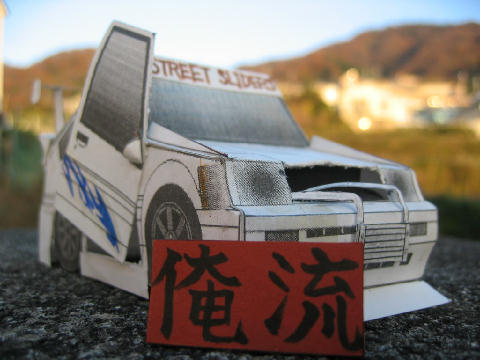 Paper craft Levin kaido racer
Complete with paper oil cooler and oil lines!
And at the rear a set of bamboo spears (takeyari):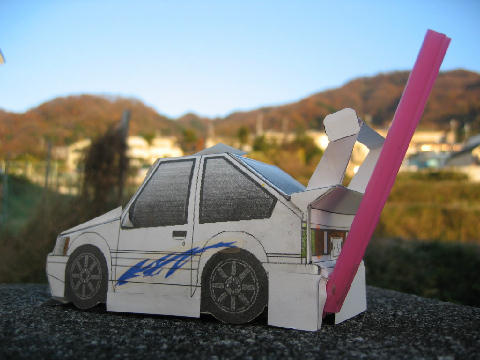 Paper craft Levin kaido racer
I'm really impressed what you can do with a simple piece of paper, scissors and some glue.
Found at [shinchan7_ss]
by banpei with
Error thrown

Cannot unset string offsets