Random: Bosozoku styled AE86
This bosozoku styled Toyota Corolla Levin AE86 (kouki) was found by xJohnx in a Japanese wreckers yard: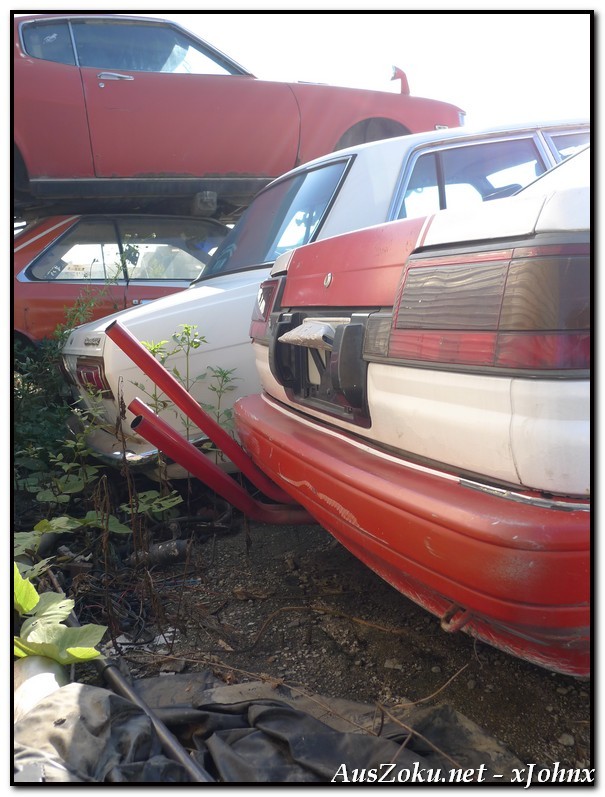 Bosozoku styled Toyota Corolla Levin AE86
I have limited specs on the car but I can tell you it's a CA18 running 14×11's with 185/60 all round, long nose (aka the shark nose), works fenders (wide over fenders) & the suspension is running on bump stops all round.
If you know the AE86 well enough you would know that 11J is VERY wide for that car and running on bump stops is groundscrapingly low! Cheers on the previous owner for that courage!
Also looking at this picture of the AE86 it becomes clear how many lines the AE86 body shares with the MZ10 Soarer! It all becomes clear when you compare this sharknosed AE86 with another sharknosed Soarer!
The owner still has plans to make the car running again, so there is always hope it will ride again!
Found on xJohnx's blog through 86ers
This entry was posted in bosozoku style and tagged bosozoku style, corolla levin, levin ae86, random picture, toyota corolla by bosozokuadmin with