Some might say it is blasphemy to put the Laurel C130 saloon headlights on a Kenmeri Skyline C110 (especially if it is GT-R styled), but I think it actually might is a fresh way of saying you like best of both worlds. 😉

Picture found in Ka Ry's photostream at Flickr. (Again: definitely worth browsing through his streams!)
by banpei with
Last week we had footage from the Awaji Island Old Car New Year meeting and this week we got another New Year Meeting: the JCCA New Year Meeting 2012!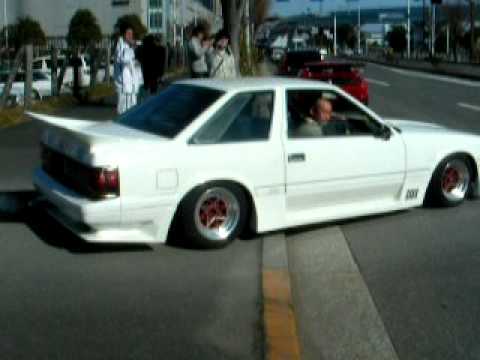 Every year the JCCA NYM is a spectacular sight because not only classics but also exotics and kaido racers show up: (more…)
by banpei with
It is just mind boggling how deep these Techno Shadow rims at the front of this Pigsbutt Laurel are!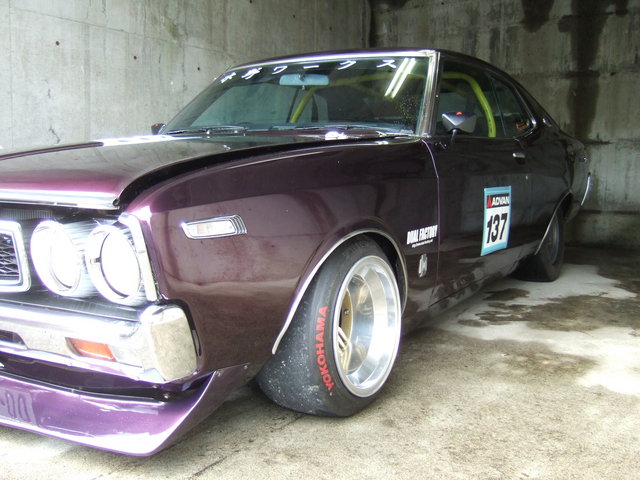 Then take a look at the rear and imagine how fast it is on the quartermile…
Found at Zeppann13J
by banpei with
I finally found a Cedric 330 with some swapped parts! This 330 has a set of Yonmeri Skyline C110 (or C111) tail lights mounted within a nicely fitting (almost C210 like) silver-grey panel.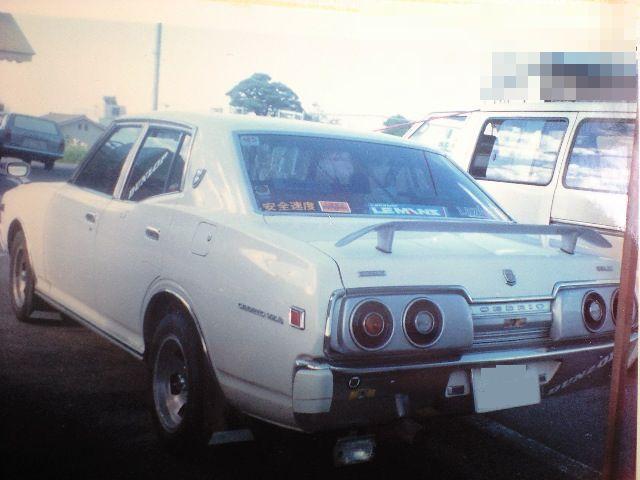 The typically 80s spoiler is also a very nice touch!
Up front more work has been done, a pigsbutt Laurel C130 grille and some Celica A40 headlights have been swapped: (more…)
by banpei with
These guys from Sakura Racing really know how to hold meetings!

Music is Here comes the Rocka Rolla by The Mack Show
by banpei with