After almost two years I finally had the chance of meeting the owner of this Suzuki Alto SS40 in person!


Apart from its styling it is already quite a rare one: it is one of the first SS40s in the Netherlands and therefore it also has the metal bumpers instead of the later plastic ones.
A new addition is this takeyari tail pipe: (more…)
by banpei with
Now this gets a bit more interesting: a kaido racer kei truck!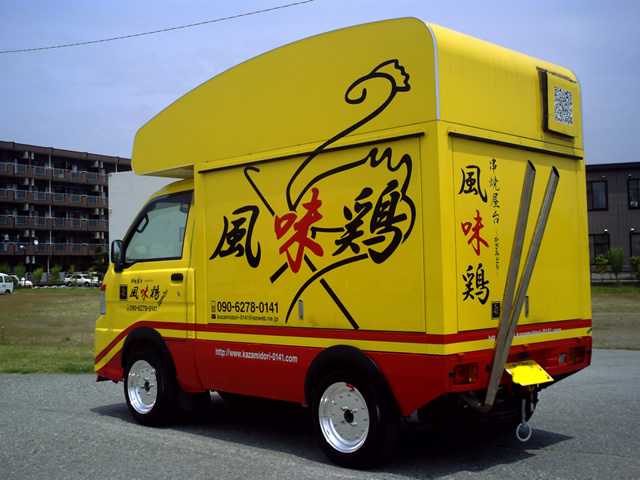 Guess the Kaido Racer Entry #9
Now can you guess what kei truck is featuring these bamboo spears (takeyari), SSR Mk 1 rims and tsurikawa?
Of course, as usual, the first correct guess within 48 hours and in the comments will be rewarded with a sticker!
Identified correctly by NISMOE as a Daihatsu Hijet
by banpei with
Suzuki Wagon R+ on airbags. Can't get much lower with a kei car:

by banpei with

As promised: more videos of the Tokyo Auto Salon 2011 carpark meeting!
Let's start with this Datsan 210:

Immediately followed by a Crown MS125 with Gloria 430 headlights!
And some revving match between several zokusas:

Our favorite Gloria 430 with Y shaped exhausts:

Followed by a just as impressive exhaust piped Leopard F30!
And last but not least, a kei-car zokusha:

Videos by hattoriworks and 350kamaro1.
More TAS 2011 videos later this week!
by banpei with

Someone testfitted some RS Watanabe 8 spokes for his keitora truck: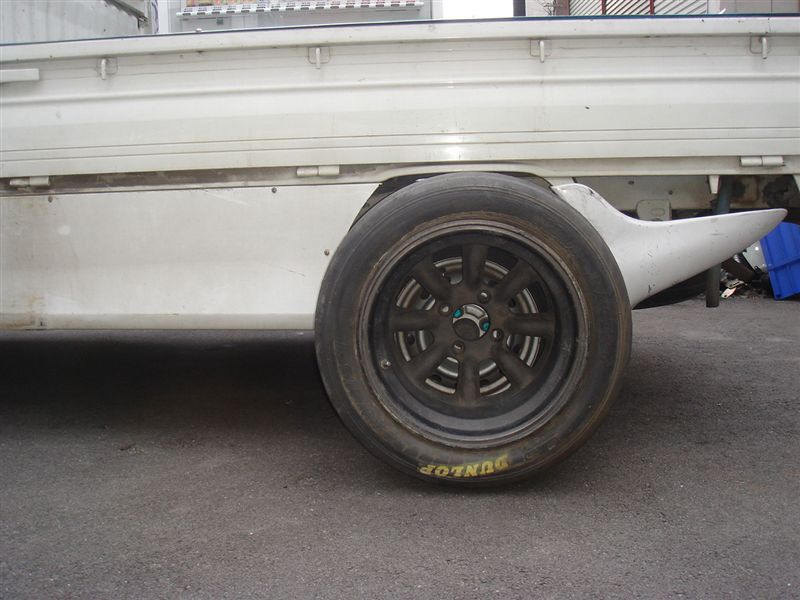 Deep dish 15 inch 11J RS Watanabe 8 spoke
I guess the 15 inch is a bit too large for the truck…
And maybe a bit too wide as well: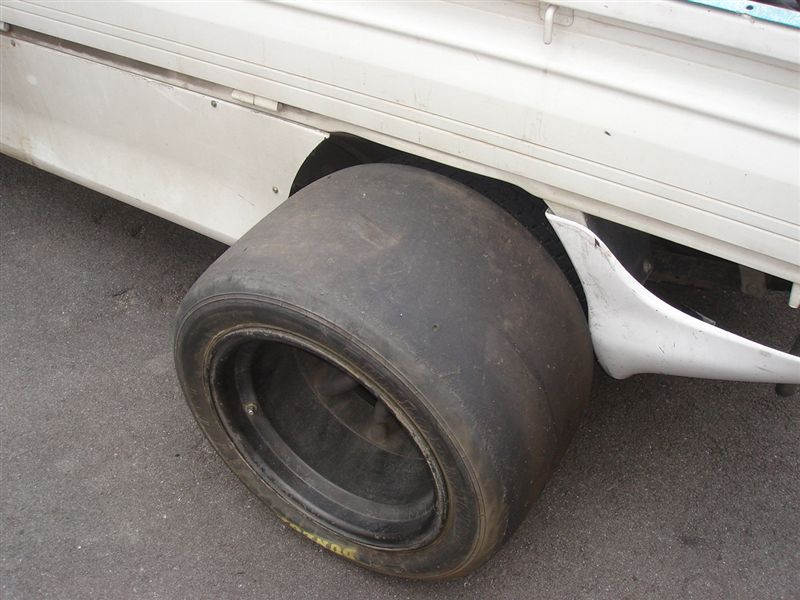 Deep dish 15 inch 11J RS Watanabe 8 spoke
So, those OEM fenders definitely need to be swapped with some wide over fenders! 😉
by banpei with