Due to stress at work the creation of the posting for Meeting Monday got a bit delayed…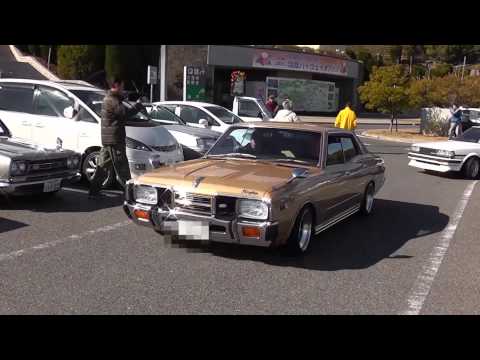 This video by Shakotanbugi features the arrival of some kaido racers, a lot of shakotan cars, some kyusha kai and even a track style Eunos Roadster! (Miata/MX5)
watch the video on the next page
by banpei with
I hope they are deeper than this 10J wide SSR Star Shark rim at the JCCA NYM 2012: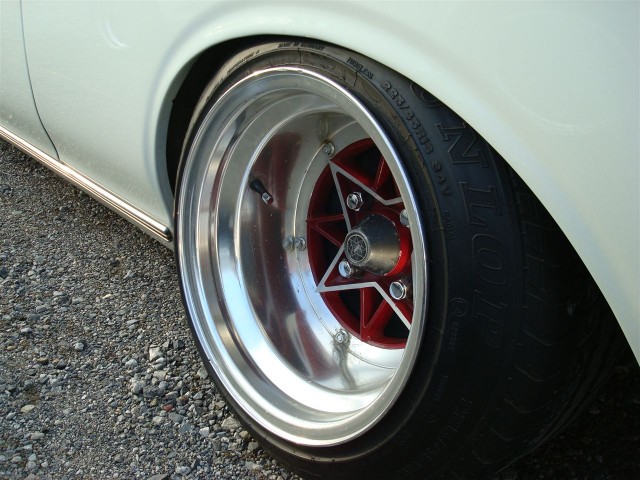 It shows that 13 inch is nothing near being considered too small and the 225 wide Dunlops are stretched nicely. Also just look at the reflection in that dish! Beautiful!
by banpei with
Last week we had footage from the Awaji Island Old Car New Year meeting and this week we got another New Year Meeting: the JCCA New Year Meeting 2012!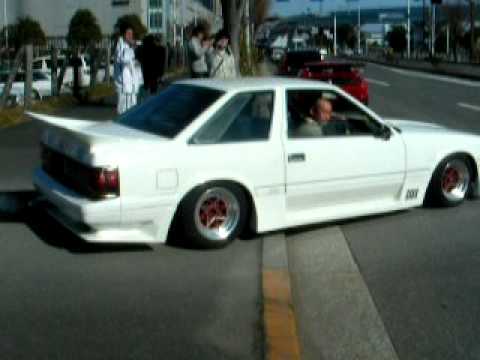 Every year the JCCA NYM is a spectacular sight because not only classics but also exotics and kaido racers show up: (more…)
by banpei with

No this is not a rerun, but there are many cars (like the Legato Luce) which are the same that attended last years JCCA New Years meeting:

Not only big cars were attending the JCCA, how about a N2 flared Corolla KE35 coupe on deep dish steel rims?

It is always fun to watch the kaido racers having trouble taking the entrance/exit ramp…

Especially with the extremely lowered Corona T140 hardtop coupe! (Nice exhaust pipes!)
Or this Soarer Z10:

It has one advantage for the crowd, you can easily walk around the cars and shoot your videos from all angles:

Found at [HattoriWorks @ Youtube]
by banpei with