Photoshops always make your dreams come true: I always wondered what a modified Civic Type-R would look like… And this is it: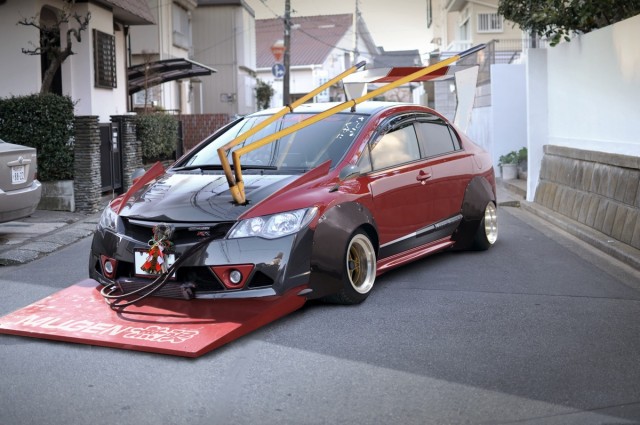 Okay the end result is not 100% realistic, but at least the hoodfins, oil cooler and blistered fender flares should be realistic enough? 😉
Found at: Minkara
by banpei with
No idea if this little Civic actually was a race car or if it was a Super Silhouette racer, but it surely is an impressive little bugger!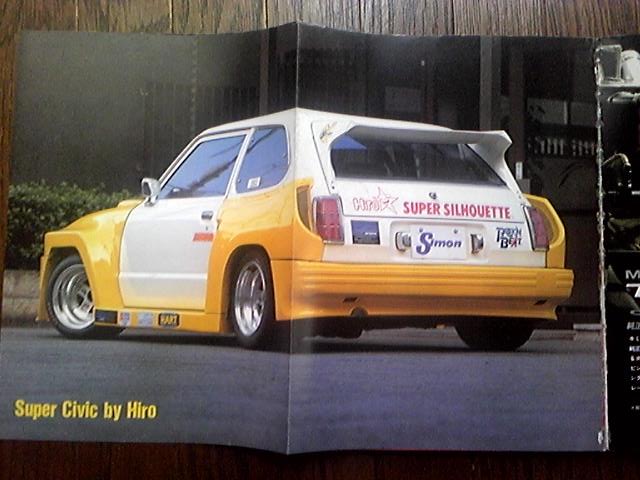 The fenders have been extended to fit the deep dished SSR Mk II rims. Also a "sensible" aero package has been fitted, so who knows…
by banpei with

It is not our habit to post the same exhaust twice, but for the Zig Zag Civic we gladly make an exception!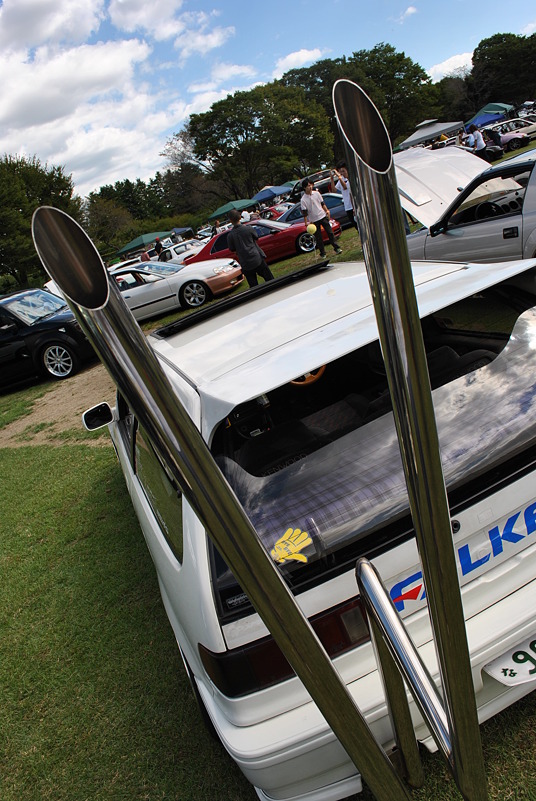 Zig Zag Civic II
I follow his blog for some time now and saw these amazing pictures of the Hot Joint Custom Show a few days ago.
Even the dragonflies like the Zig Zag exhaust: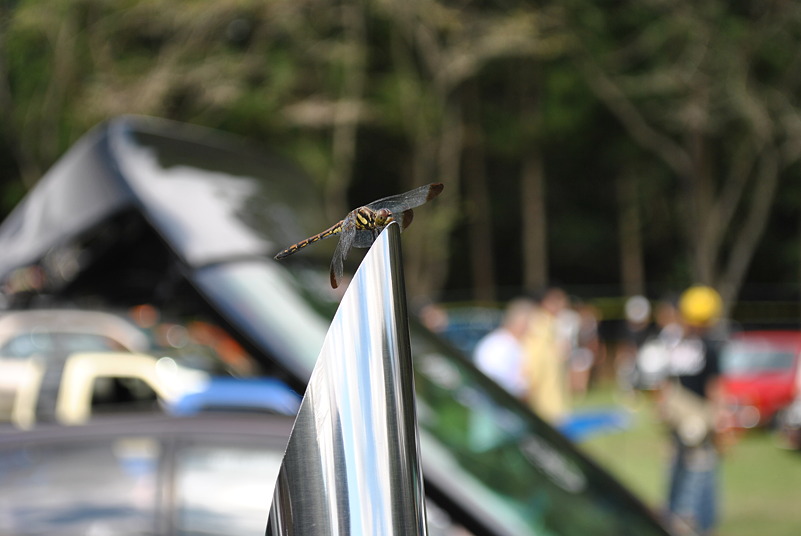 Zig Zag Civic II
Impressive!
And let's not forget how stunning the rest of the car looks: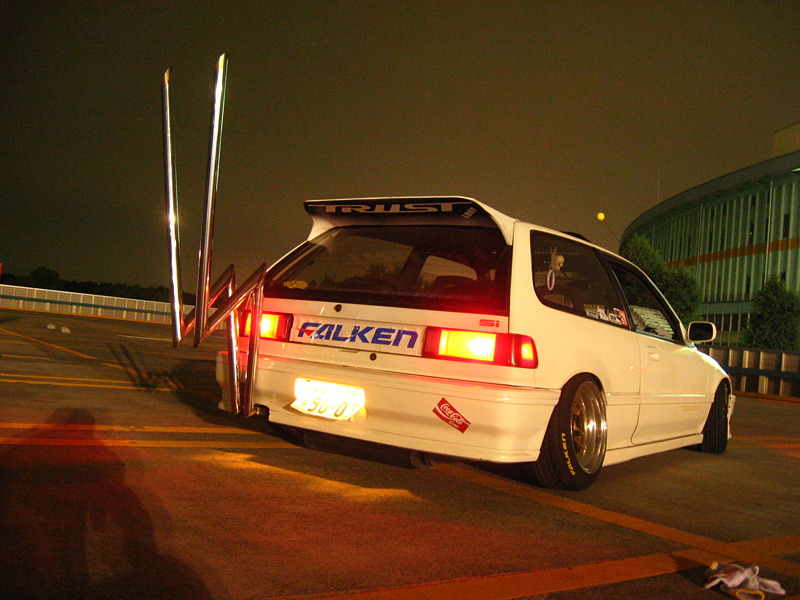 Zig Zag Civic II
You can visit Michinoku Grand's blog here
by banpei with
Facebook fan Alexander Veit from Austria posted this tri-continent Bosozoku-SoCal-ratlook crossover on our wall: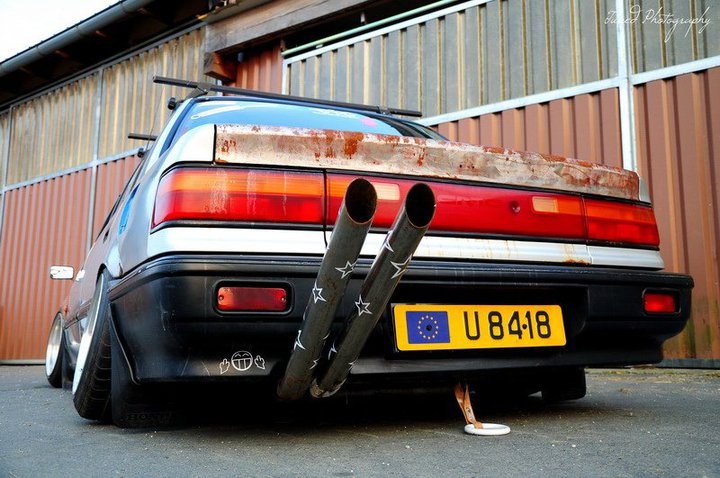 BOSO?SOCAL CIVIC
Yup, definitely bosozoku at the rear!
But at the front you can see the whole mix between the three styles: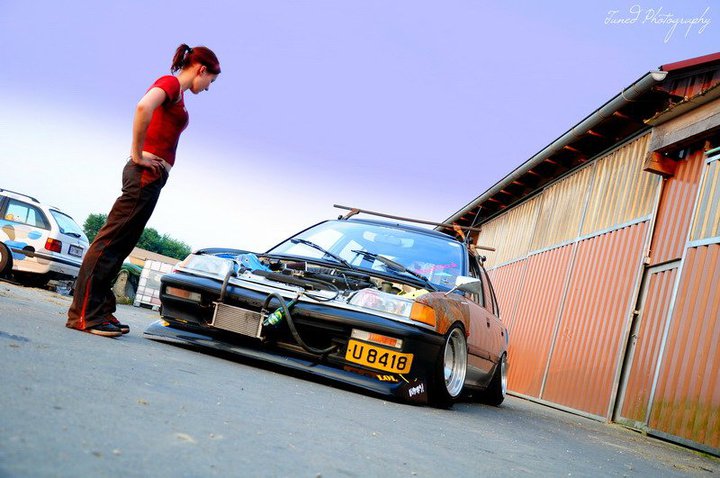 BOSO?SOCAL CIVIC
Oil Cooler meets rusty fenders meets bonnetless front meets polished Ronals meets roofrack. This weeks Fronte still got to do some stuff if they want to compete with this mashup!
And I love the design of this boso?socal sticker: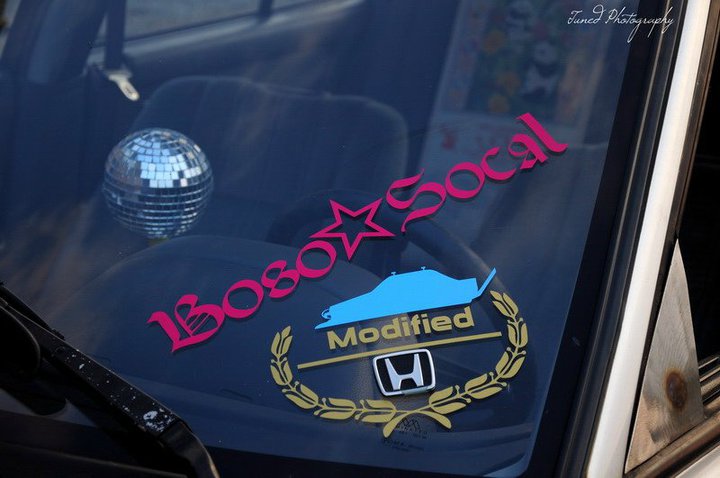 BOSO?SOCAL CIVIC
Alexander, can we copy those designs? 😛
by banpei with
A Honda Civic on SSR Mk. IIs is quite rare, but a Honda Civic zokusha is even rarer! Especially with such a zig zag exhaust: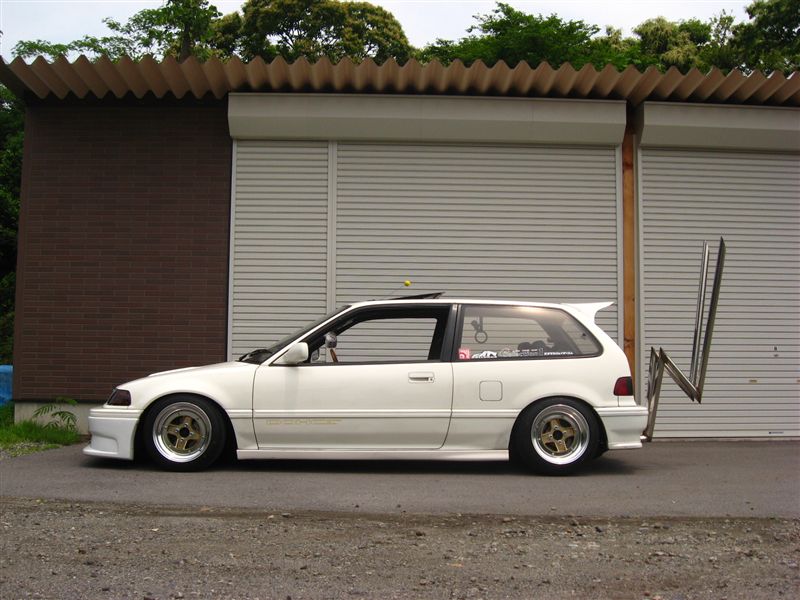 Exhaust of the week: Zig Zag Civic
Michinoku is the owner of this Civic and the modlist of his Civic is a very extensive one!
Here is another close up picture of that big zig zag exhaust: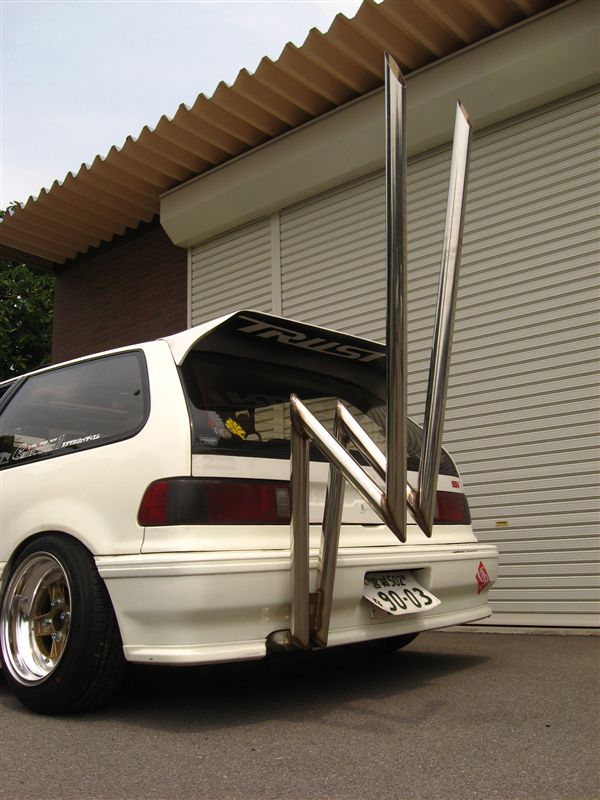 Exhaust of the week: Zig Zag Civic
I would say a damn sexy Civic! 🙂
Pictures were found on Michinoku Grand's blog (you may already know him from the HistoriX Japan pictures!)
by banpei with