There never was a Skyline R31 Super Silhouette in the Group 5 races, but if there had been one this R31 would have been close: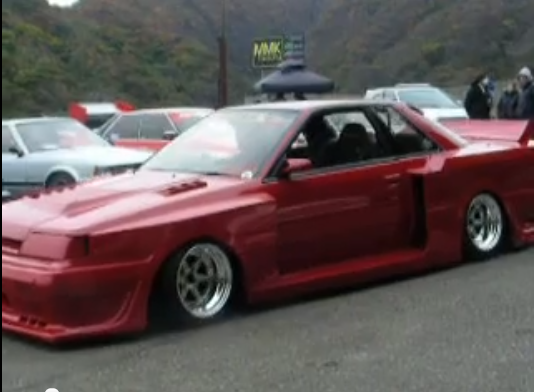 See the video for more angles: (more…)
by banpei with
Over the past years Aoshima has been releasing several Garuchan boxes containing 12 cars per box.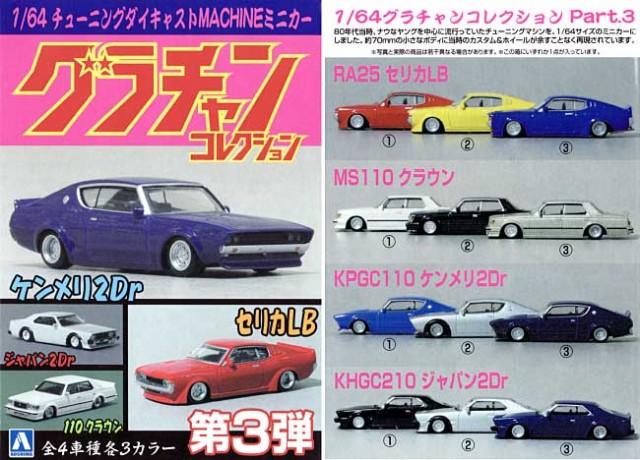 Each box contains four models with three different paintschemes and/or modifications and so far six different boxes have been released!
This guy has been collection them and shares them through Youtube: (more…)
by banpei with

Car and leisure for young. Can't add anything to that!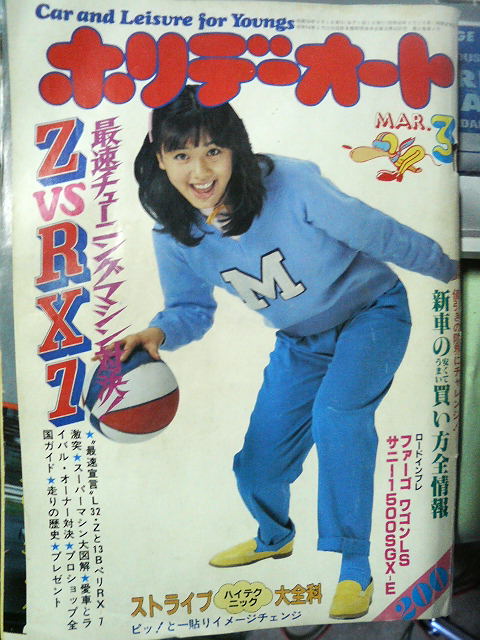 Oh! My Road Racer magazine
The coverstory Z versus RX7 sounds very interesting!
On the inside: a KPGC10, a Honda N360, a Nissan Violet and some car featuring GC211 headlights!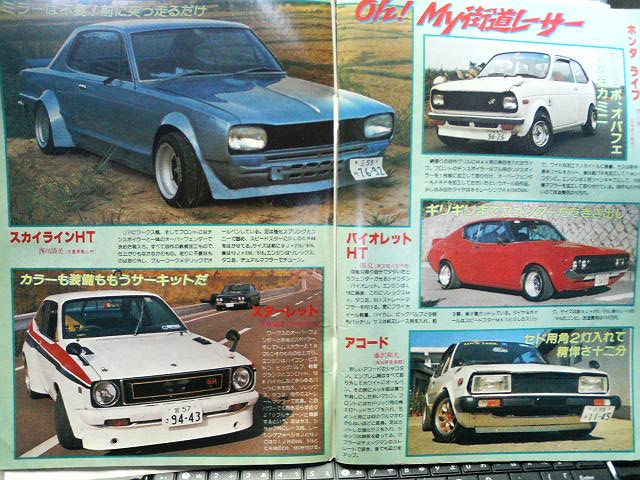 Oh! My Road Racer magazine
Now the most exciting part is this Sunny SR B110Toyota Publica/Starlet KP47 race car replica: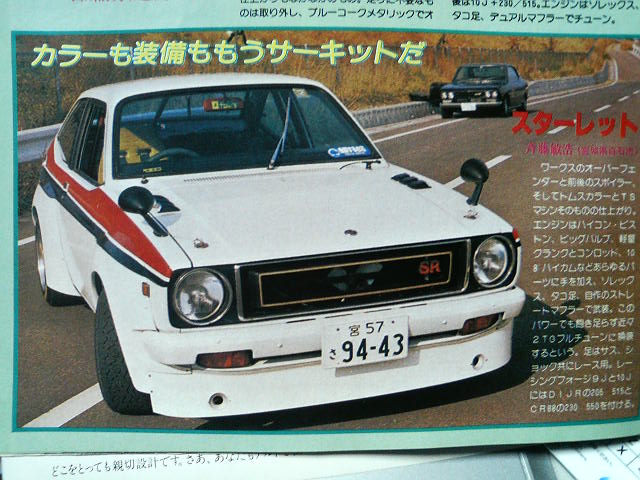 Oh! My Road Racer magazine
That's where the whole granchan started with: copies of infamous racecars!
by banpei with
This 230 is by far the widest Cedric ever! Just look at how wide the bodywork has been extended!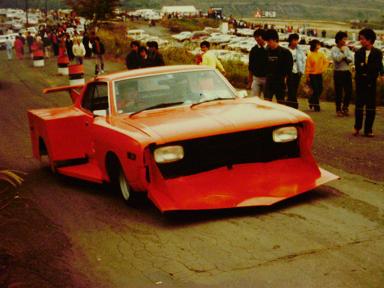 Widest Cedric 230 ever!


Found at [Cactus10]
by banpei with
Back in the late 70s and early 80s the Super Silhouette race cars featured big wide fenders, big wings to create more downforce and wild paintschemes to attract attention. Of course this influenced the people on the streets as well, applying the same wild modifications on their cars themselves.
More interesting is this video from 1984 on Tsukuba where another Grand Championship race is preceded by a stock car race: most cars look like the bosozoku styled cars of that era!

Especially the Cedric 430 (fighting the big Pontiac Firebird) and the Mazda Luce Legato are very typical examples here. Naturally they were modified in the same manner as the Super Silhouette to squeeze more grip out of that bulky stock car body!
by banpei with