Not only drawings and paintings count as artwork: how about this paper craft Levin kaido racer?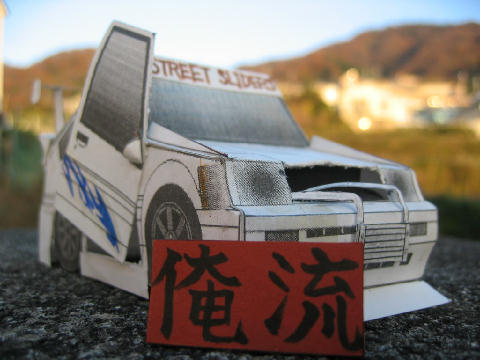 Paper craft Levin kaido racer
Complete with paper oil cooler and oil lines!
And at the rear a set of bamboo spears (takeyari):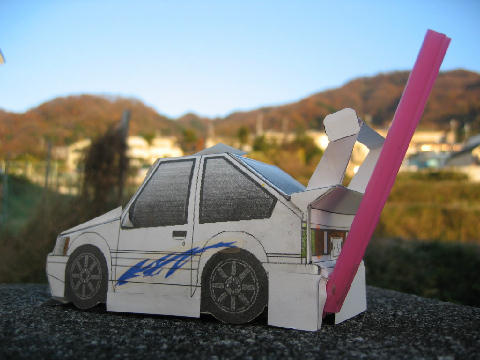 Paper craft Levin kaido racer
I'm really impressed what you can do with a simple piece of paper, scissors and some glue.
Found at [shinchan7_ss]
by banpei with
This quad pipe exhaust on a Levin AE86 zokusha is not for the faint hearted AE86 purists! Maybe that's why I liked this picture so much!


Quad pipe exhaust on Levin AE86 zokusha
Maybe a bit boring to post twice about the same car, but I couldn't defy my roots in this case! 😉
Pic found at HistoriX Japan
by banpei with