Not only drawings and paintings count as artwork: how about this paper craft Levin kaido racer?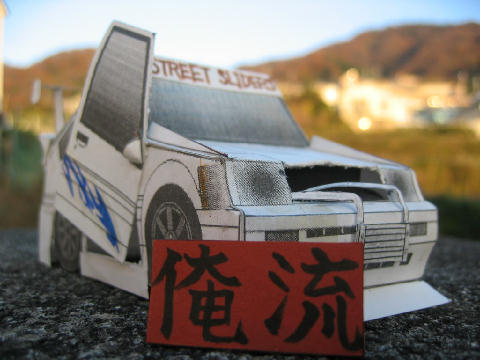 Paper craft Levin kaido racer
Complete with paper oil cooler and oil lines!
And at the rear a set of bamboo spears (takeyari):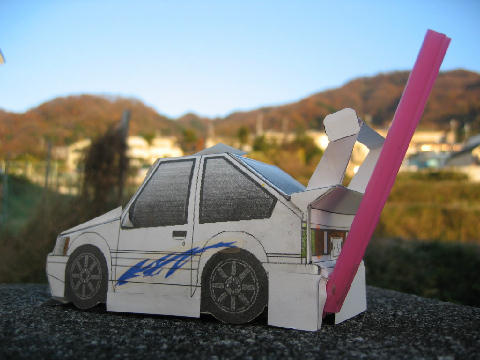 Paper craft Levin kaido racer
I'm really impressed what you can do with a simple piece of paper, scissors and some glue.
Found at [shinchan7_ss]
by banpei with
This quad pipe exhaust on a Levin AE86 zokusha is not for the faint hearted AE86 purists! Maybe that's why I liked this picture so much!


Quad pipe exhaust on Levin AE86 zokusha
Maybe a bit boring to post twice about the same car, but I couldn't defy my roots in this case! 😉
Pic found at HistoriX Japan
by banpei with
This Levin AE86 is combining everything from both worlds: the lightweight car with its drift setup and the insane looks from the bosozoku style!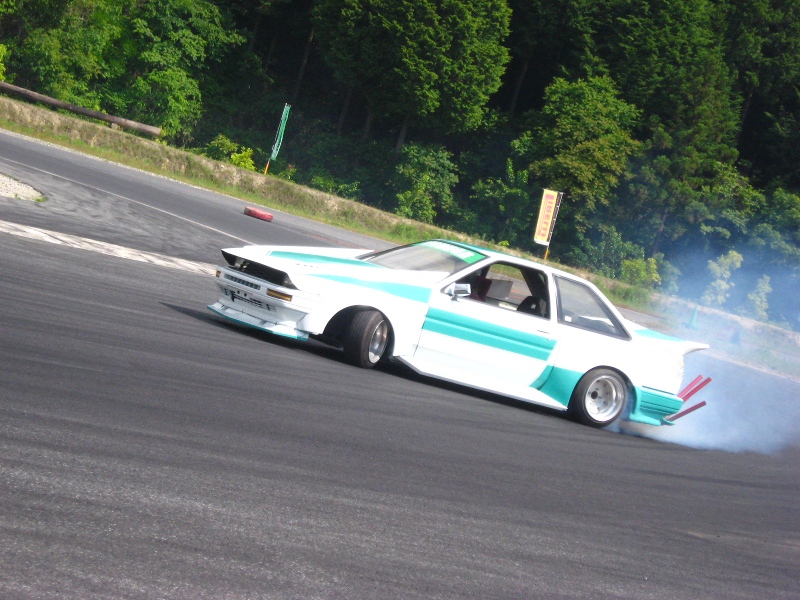 Corolla Levin AE86 zokusha
Too bad the wide rims don't allow the driver more lock and go even more sideways than this!
by banpei with
This bosozoku styled Toyota Corolla Levin AE86 (kouki) was found by xJohnx in a Japanese wreckers yard: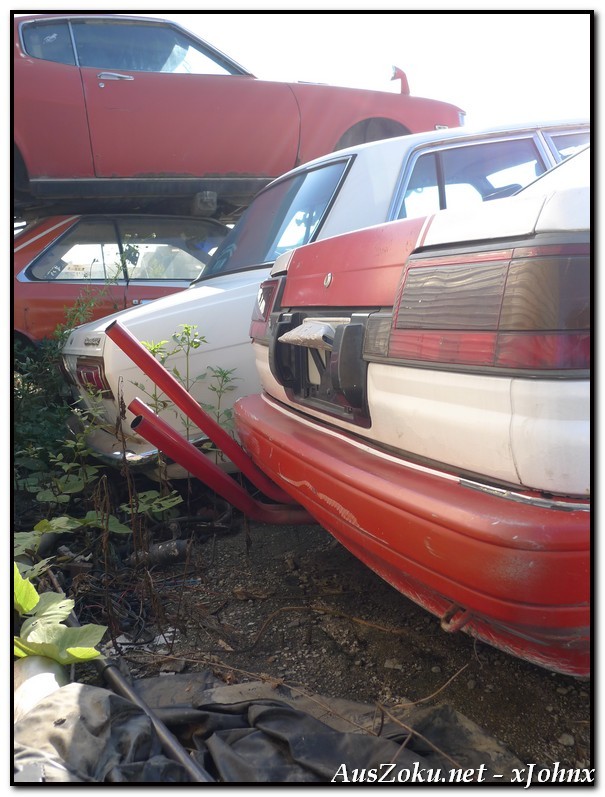 Bosozoku styled Toyota Corolla Levin AE86
I have limited specs on the car but I can tell you it's a CA18 running 14×11's with 185/60 all round, long nose (aka the shark nose), works fenders (wide over fenders) & the suspension is running on bump stops all round.
If you know the AE86 well enough you would know that 11J is VERY wide for that car and running on bump stops is groundscrapingly low! Cheers on the previous owner for that courage!
Also looking at this picture of the AE86 it becomes clear how many lines the AE86 body shares with the MZ10 Soarer! It all becomes clear when you compare this sharknosed AE86 with another sharknosed Soarer!
The owner still has plans to make the car running again, so there is always hope it will ride again!
Found on xJohnx's blog through 86ers
by bosozokuadmin with