Let's hope it is a good one!

In case you are wondering what the heck that car is, it is the Buttigiri Special that popped up earlier this year on a ice drifting track in Norway: (more…)
by banpei with
Last week I spotted this wallpaper sized photo at Riverside and recognized it as the Buttigiri sharknose Skyline. It has had a minor modification since then: overfenders are now part of the body so obviously better looking!
Probably one of the best ones around, so enjoy this wallpaper!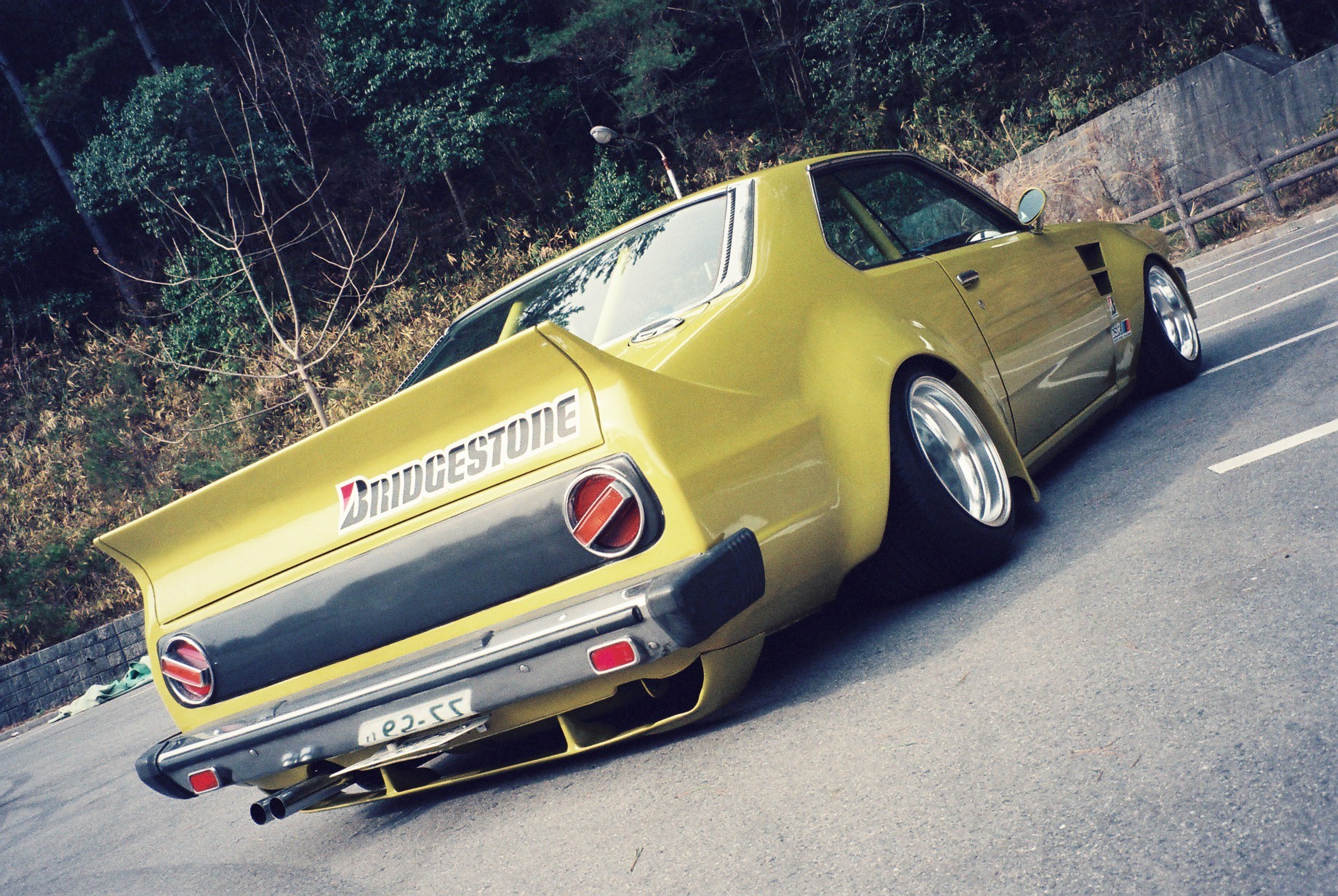 Buttigiri sharknose Skyline GC210
Right-click here to download or set it as your wallpaper!
Found at Riverside
by banpei with
This spontaneous meeting was held at the Port of Nagoya:

You can distinguish the yellow buttigiri sharknose Skyline C210 easily between all the other zokushas!
by banpei with

We got some more of those pose with your zokusha pictures. Enjoy: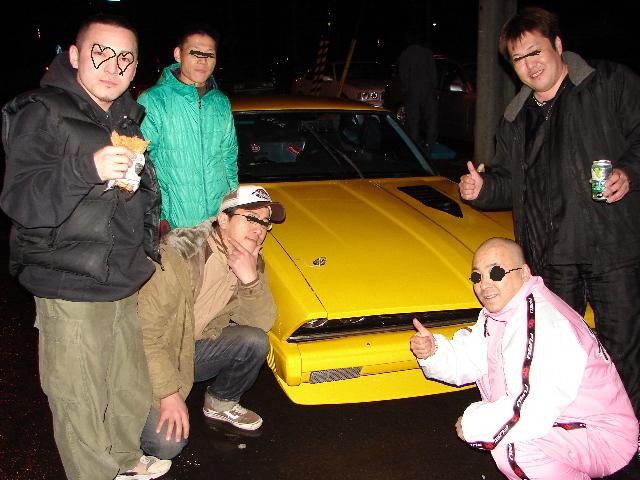 Pose in front of your Zokusha: Buttigiri Yellow
Ski-masks are the way to go for Garage Zokugo: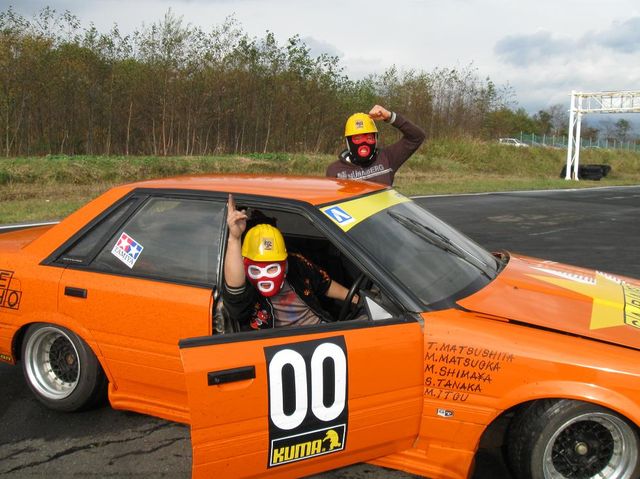 Pose in front of your Zokusha: Garage Zokuho
And I love his haircut: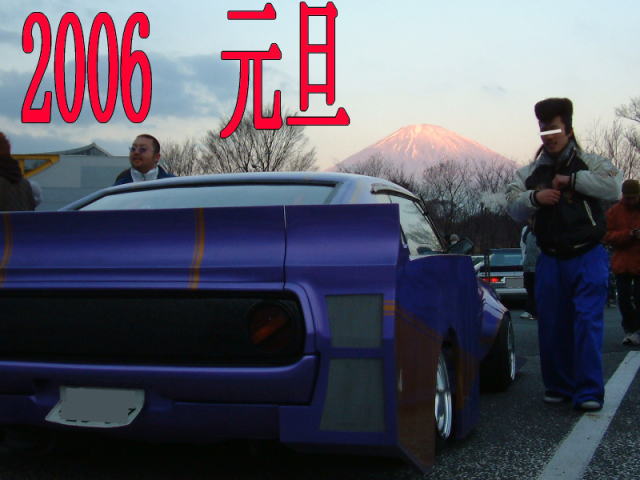 Pose in front of your Zokusha: Unknown bosozoku
by banpei with
This time we feature the yellow Buttigiri sharknose Skyline C210!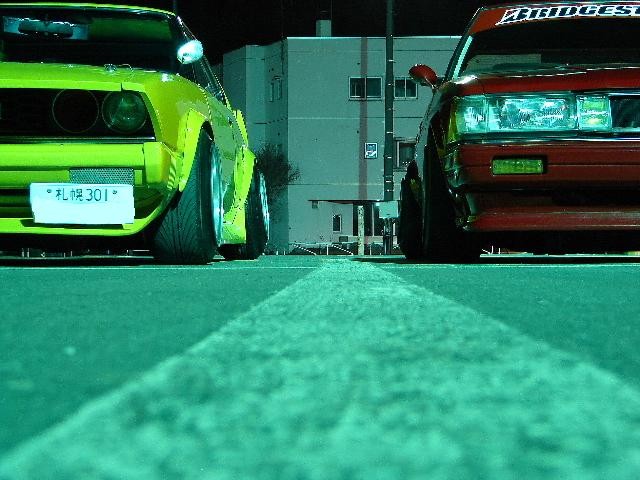 Buttigiri sharknose Skyline C210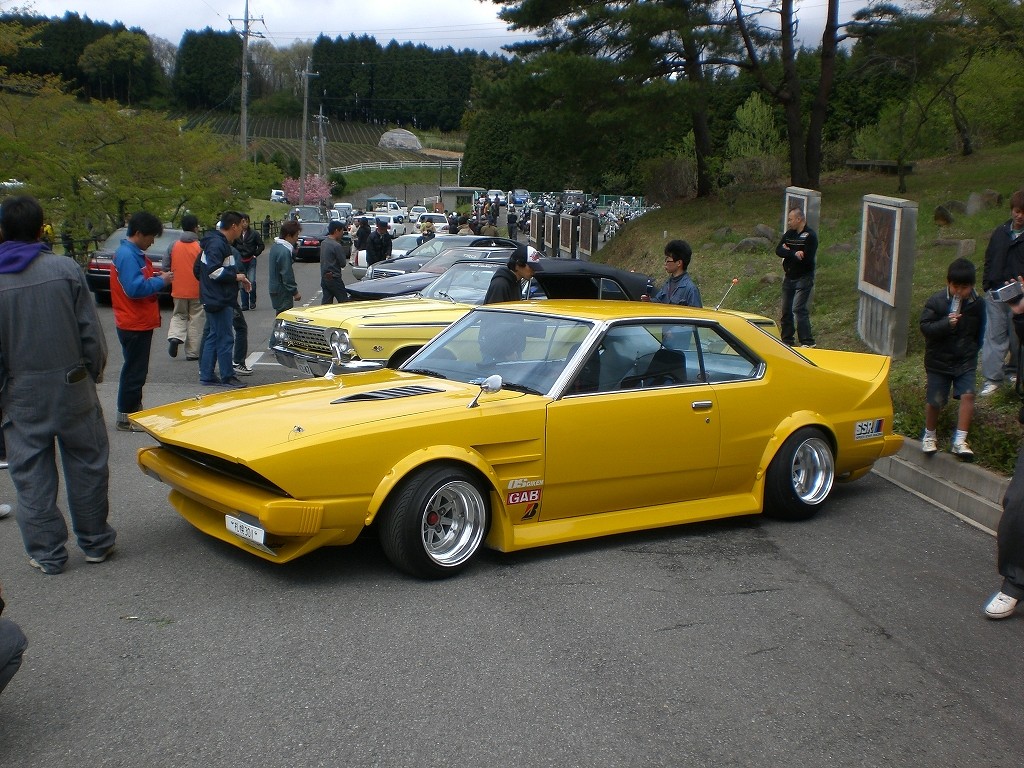 Sharknose with a clean more than 45 degree shadowy overhang
This yellow Skyline Japan is one of the best sharknoses I've seen so far! The nose has a sharp more than 45 degree angle and ends just far enough to give the original headlight a shadowy overhang.

Nice spoiler and Nissan Cherry E10 Coupe taillights
At the tail a lot of work was done as well: the tail lights were swapped for Datsun Cherry E10 Coupe (not the Cherry X1-R: they are a tiny bit different) and the rear spoiler lines just go nicely into the rear quarter panel, as if they were following that typical Skyline bob… Also the fuelcap relocation is done nicely!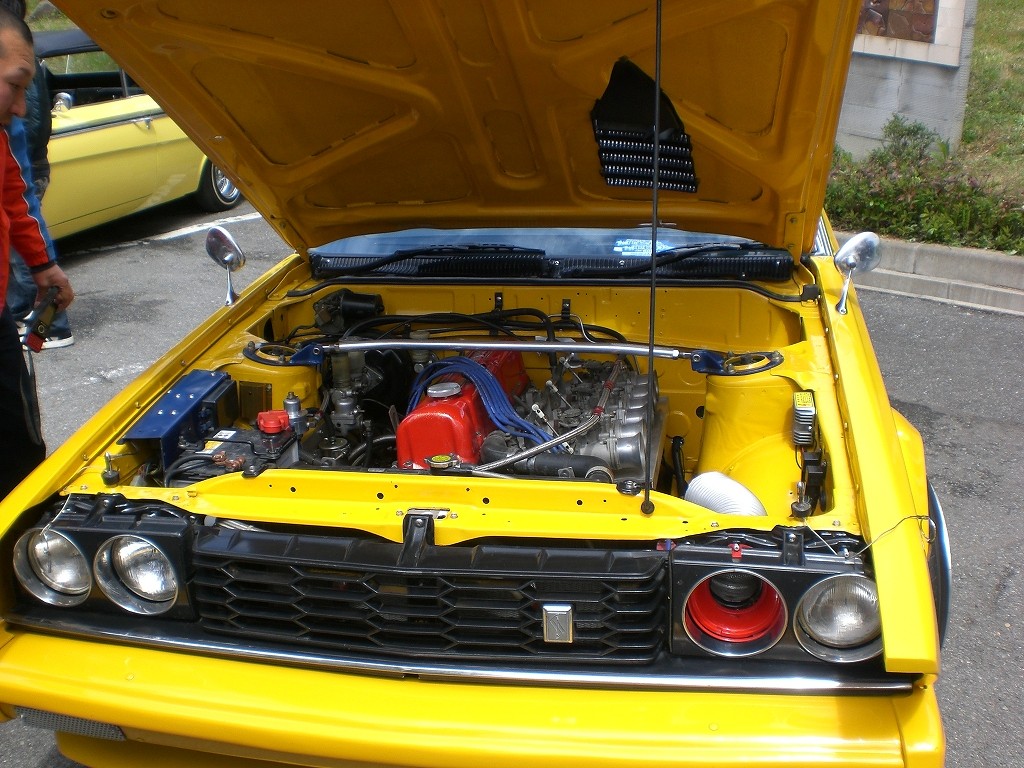 Original L20E with side draft carbs
As you can see this car still has the original L20E it came with, but now upgraded with a set of 3 side draft carbs. Also the choice for yellow is a very good one: it became a really flashy car which suits the angular bodylines very well.
All in all one of my favorite zokushas!
by banpei with