I guess it isn't a matter of disguise in this case, but rather the unfamiliarity with this car…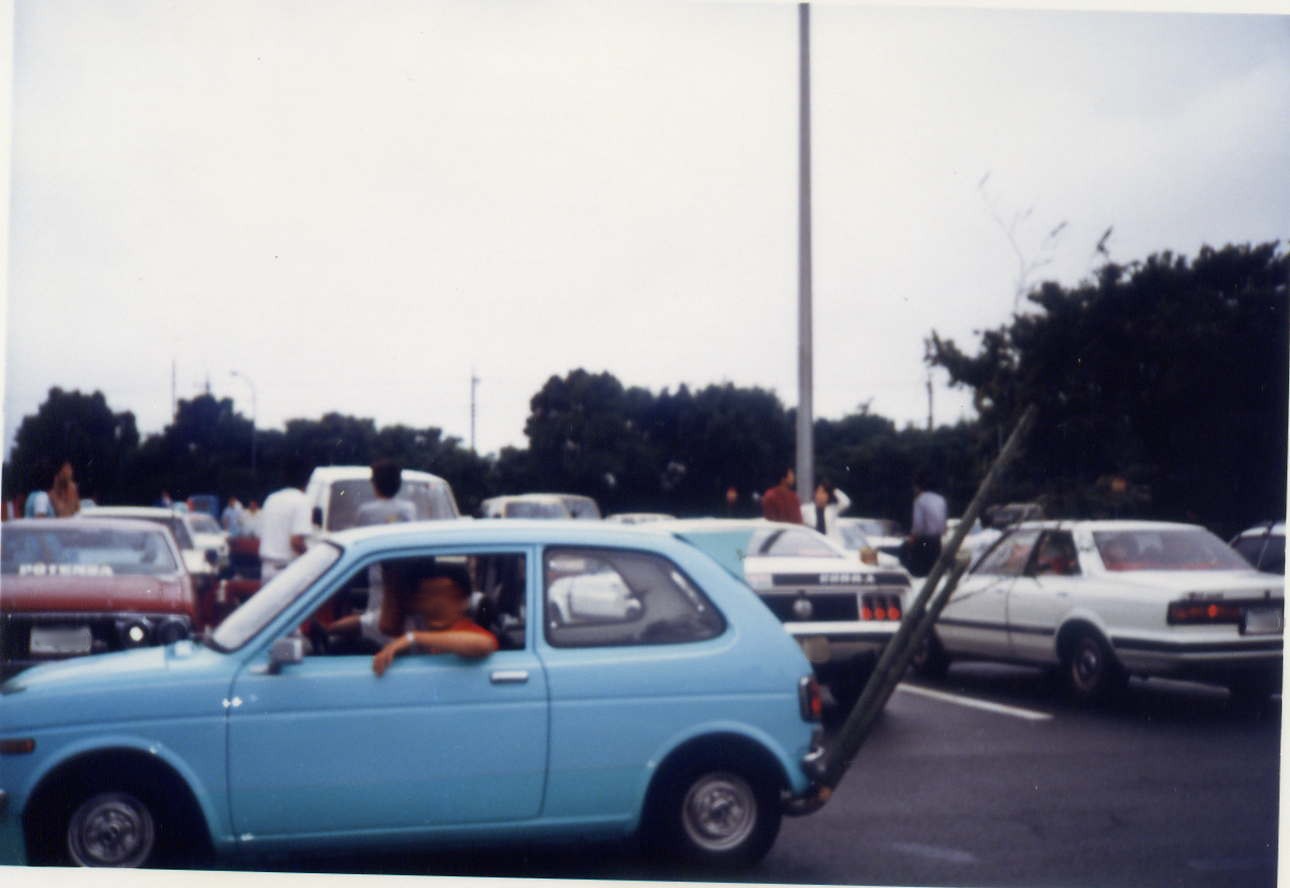 Guess the Kaido Racer Entry #12
Bone stock with two huge exhaust pipes sticking out of it. Now what can it be?
Of course, as usual, the first correct guess within 48 hours in the comments section will be rewarded with a sticker!
by banpei with
This BMW 3 series not only has been bamboo-ed with a very long exhaust pipe, but also has a very 90s bodykit: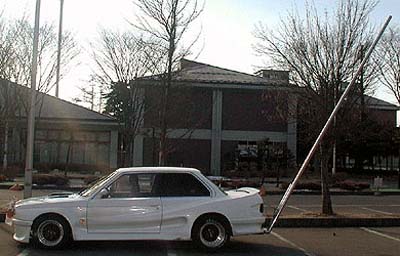 BMW 3 series with sharp bamboo


Found at [Kobayashi M]
by banpei with
It feels a bit like it has been Zig Zag week this week, so why not repost this nice Cresta GX61 Zeb posted on Riverside: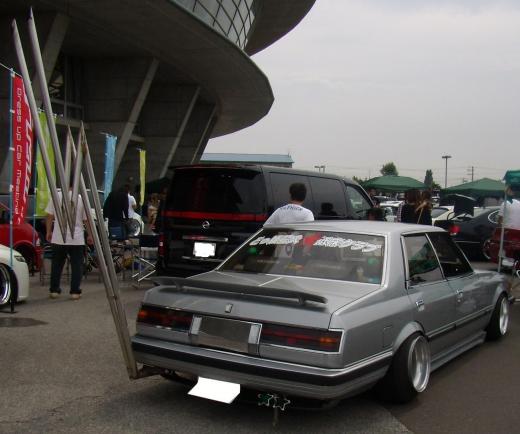 Zig Zag Cresta GX71
Yum yum yum!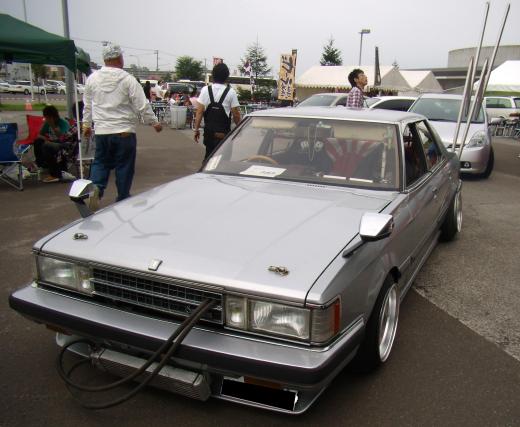 Zig Zag Cresta GX71
There is more stuff sticking out of this car than a there is in a pack of pick-up sticks!
You can find the highres pictures at Riverside.
by banpei with
Tyler Linner sent me two very beautiful drawings of bosozoku styled cars, including his VW Rabbit convertible: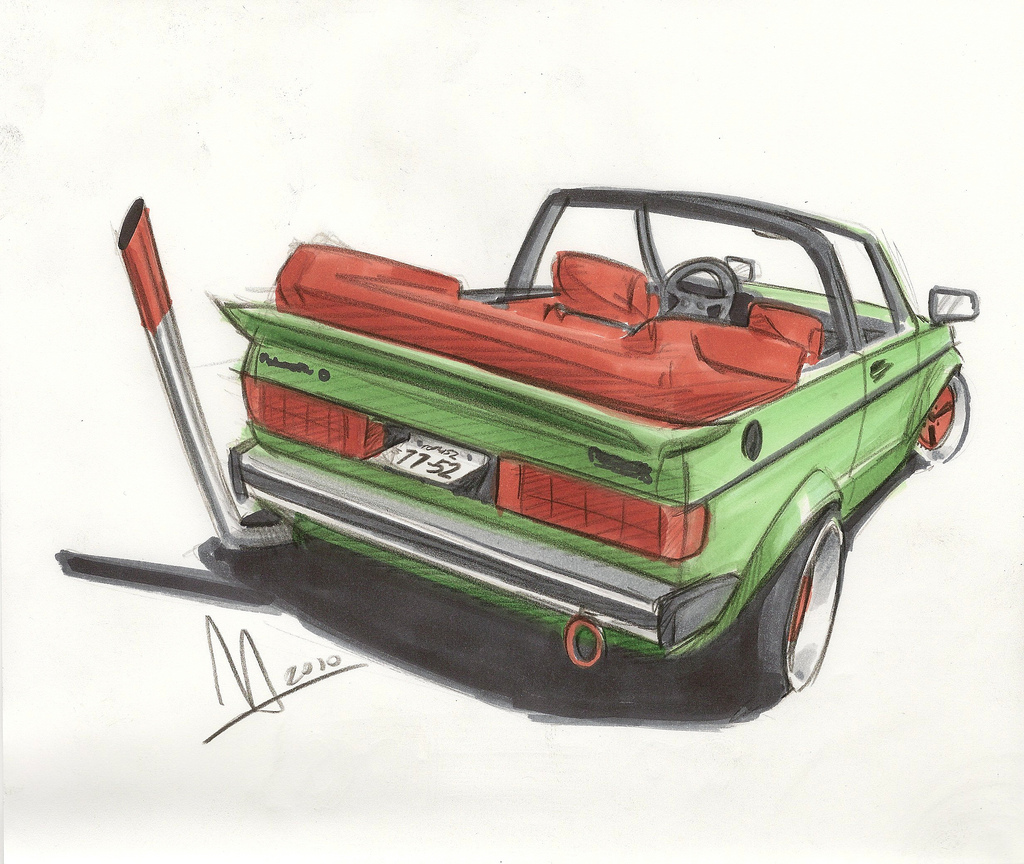 Bosozoku style artwork: VW Rabbit convertible
I think the red exhaust pipe tip is a nice detail!
He also rendered how a bosozoku style Mitsubishi Minicab would look like: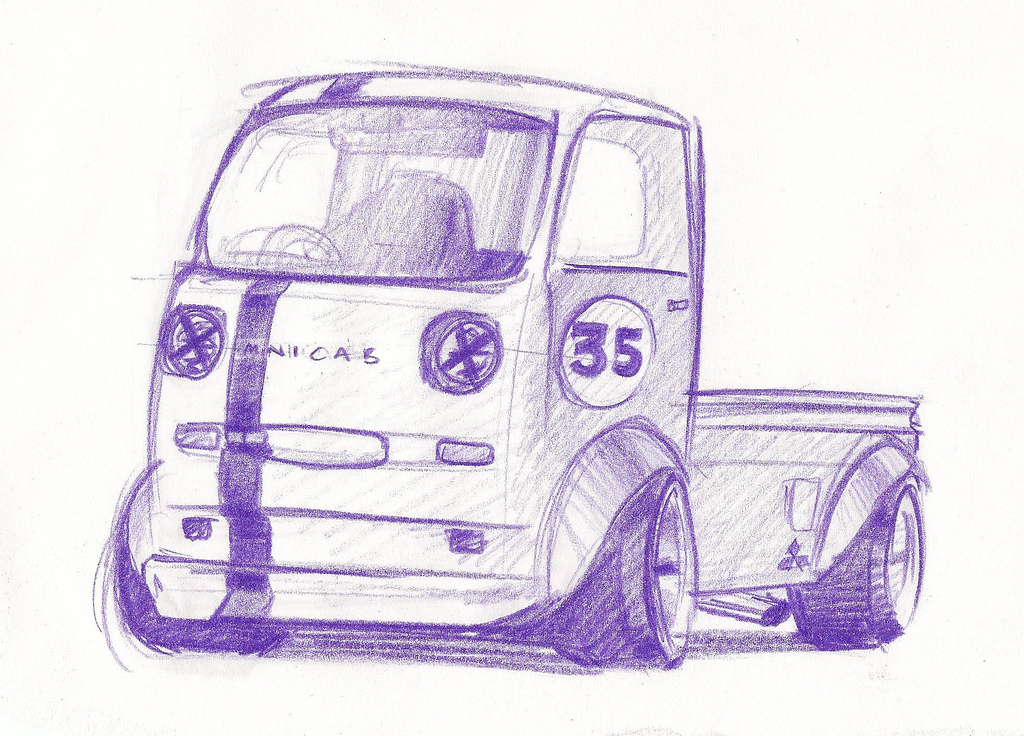 Bosozoku style artwork: Mitsubishi Minicab
You can find more of his photos and drawings on his Flickr account:
Tyler Linner's photostream @ Flickr
by banpei with
Today a very fine example of a mild Bosozoku styling: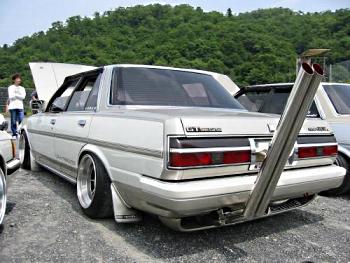 Bosozoku style Toyota Cressida GX71 twin turbo
This GX71 only has some extreme lowering and two high exhaust pipes sticking high in the air.
by bosozoku with