I hope they are deeper than this 10J wide SSR Star Shark rim at the JCCA NYM 2012: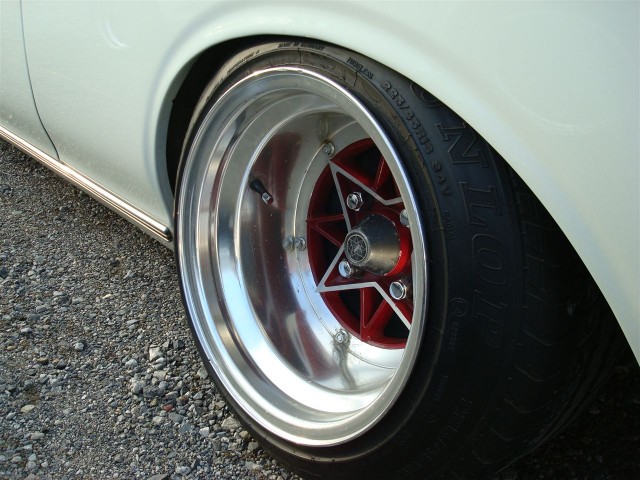 It shows that 13 inch is nothing near being considered too small and the 225 wide Dunlops are stretched nicely. Also just look at the reflection in that dish! Beautiful!
by banpei with
How deep is the dish on this Suzuki Fronte SS40 at the Awaji Island meeting? Not that deep considering that these SSR Formula Mesh are probably only 10 inch in diameter. Still the dish is a good 25% of the diameter and looks maniacal!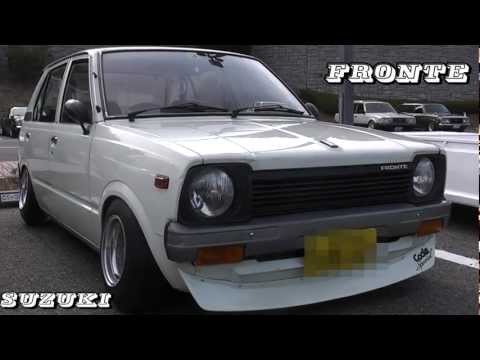 This one is especially for Tijs Lochbaum who is currently seeking a daily beater and mentioned on Facebook a second generation Suzuki Fronte (actually called the Alto in the Netherlands) would be a very nice option. (more…)
by banpei with
These deep dished steelies of at least 9J in width are custom made for an AE86 drift car, nevertheless I had to share this picture!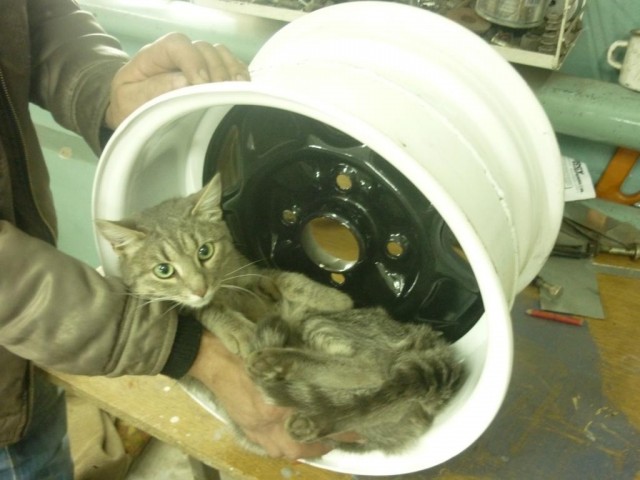 Measuring the width of your lip with a pack of Mild Sevens or a mobile phone is sooo last year! Measuring in cats is far more accurate! 😉
Found at: Abdullah @ AEU86.org
by banpei with
It is just mind boggling how deep these Techno Shadow rims at the front of this Pigsbutt Laurel are!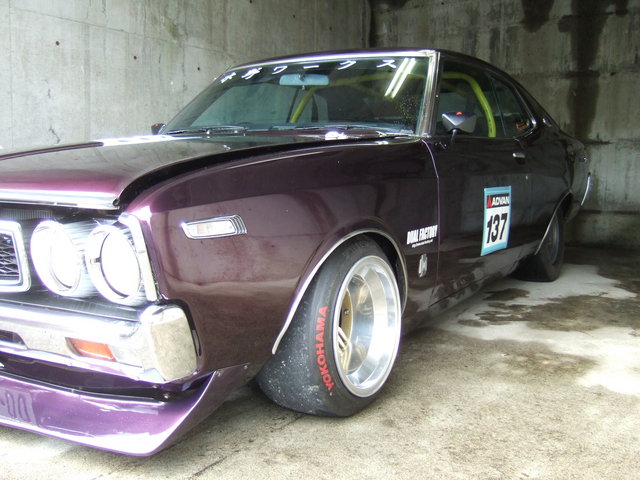 Then take a look at the rear and imagine how fast it is on the quartermile…
Found at Zeppann13J
by banpei with
Last week Phu sent me three photos of what he did with a couple of his oldskool wheels. The most stunning example was this River Side Riverage: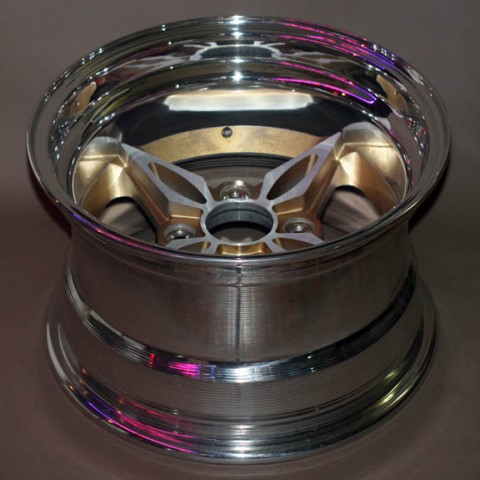 These rims already are beautiful (and quite rare), but he made it look even better!
He also shared these deep dishes SSR Longchamps that are equally good looking: (more…)
by banpei with