Some time ago I received a message from Tim that Sliproad Junkies (his site) now sells bosozoku styled shirts with the Jokers logo. This is how great they look: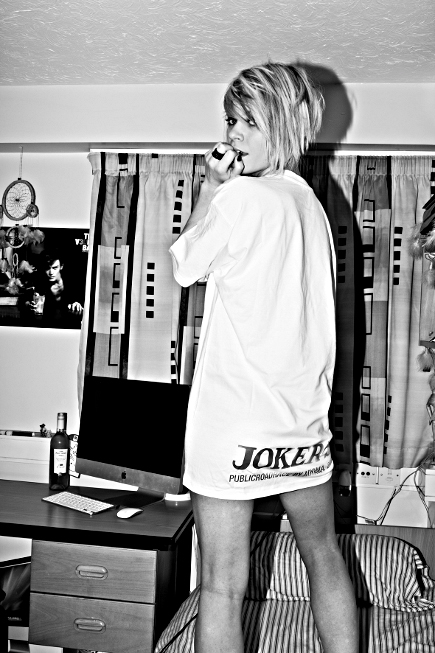 Bosozoku Jokers shirt at Sliproad Junkies
So if you are still in need of a last minute Christmas present, head over to Sliproad Junkies!
You can, of course, also buy them for yourselves… 😉
by banpei with
These members of the LawBreak Family are posing somewhere in the 80s with their roofchopped Nissan Skyline Japan C210: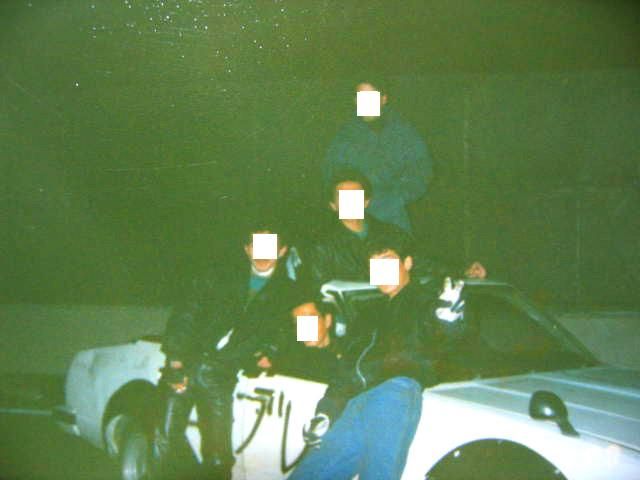 Pose with your roofchopped Skyline Japan
Some people may think it is a shame to do such a thing to a Skyline Japan, but this is way back in the 80s when these cars were considered as outdated and still flogging the streets like R34s do nowadays…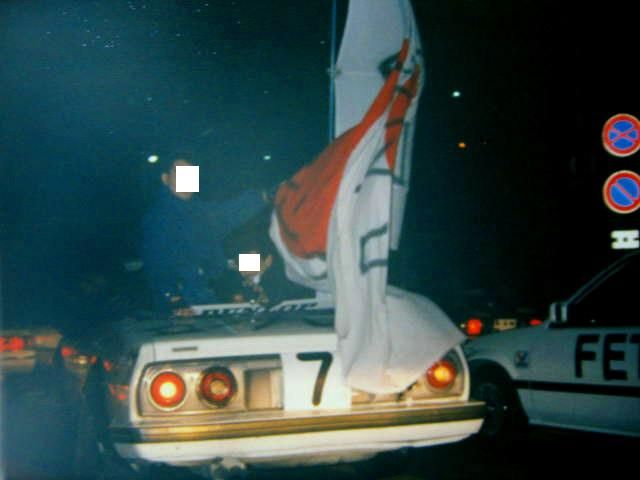 Pose with your roofchopped Skyline Japan
Found at LawBreak Family
by banpei with
Found an auction with fourteen (!) back issues of Champ Road for only 300 yen on Auctions Yahoo: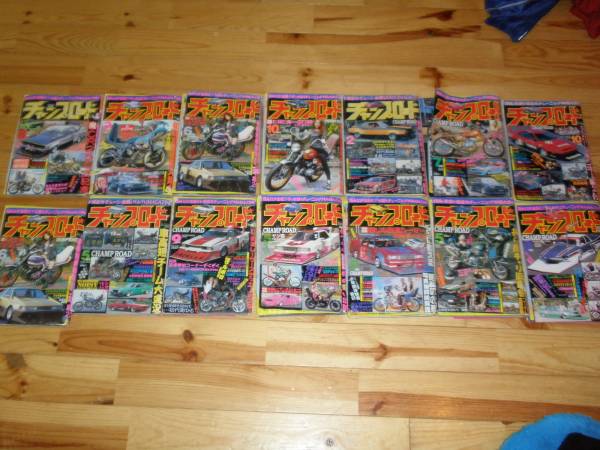 Fourteen issues of Champ Road magazine
For me that's definitely more than half a year worth of reading! 😉
You can find the auction here:
Fourteen issues of Champ Road magazine
by banpei with
For the people too lazy to create their own RC zokushas Aoshima created two sharknose Skyline RC cars: a sharknosed C110 and a sharknosed C210, both available in two colors.
This is what the C210 looks like: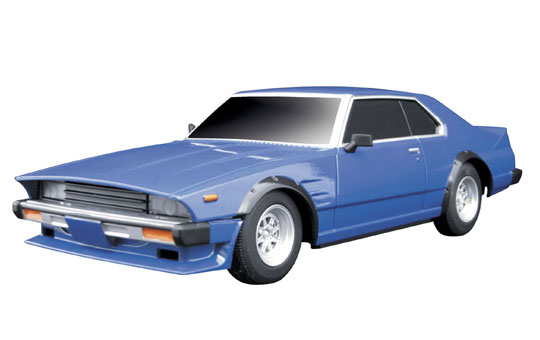 Aoshima Skyline C210 RC zokusha
I must say I was impressed by the detail in this RC car: the rims are deep dish SSR Mk IIIs (on the C110 deep dish RS Watanabes can be found!), the headlights are nicely covered behind the sharknose, the lip is in square zokusha style and the rear spoiler has its lines continue in the bodywork! Nice! 🙂
Found through Japanese Nostalgic Car blog. The
RC cars can be found here.
by banpei with
86ers.org found this fantastic last 10 minute part of the Shakotan Boogie movie:

Amazing the amount of zokushas the movie is featuring!! I see lots of Skylines, Cedrics, Glorias, Bluebirds, Mark IIs, Chasers, Hondas and of course the Toyota Soarer MZ10! Especially the last Mark II MX30 is a beauty!
Spoilers: a shakotan car is not a great car for doing offroad. They also do another way of going sideways with the Soarer. And J-tin preservationists would certainly roll over in their grave when they see what happens to the KPGC10 GT-R! 😀
by banpei with