Meeting Monday
On what other subject could I post a meeting video than the Tokyo Auto Salon 2013 that happened this weekend?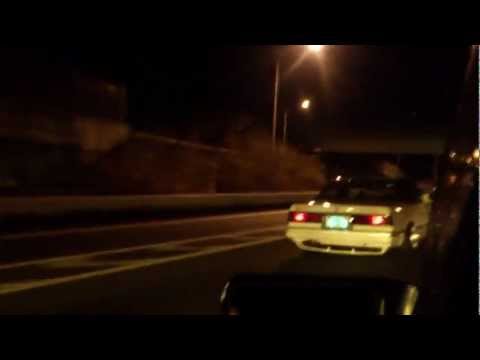 Well I could post up this highway video of a whole group of kaido racers enroute to the Tokyo Auto Salon!


More videos and pictures will follow this week for sure! Also check out our Facebook page to find the latest and greatest shares!
I've also created a Tokyo Auto Salon 2013 playlist with the three videos I found so far.
http://www.youtube.com/playlist?list=PLgTJsjTDx_t9Y_tjseCR2SBeXVMmf0tlA
I will add more videos whenever I find more.
Direct link to video: 街道レーサー オートサロン 走行中 GX71GZ10他
This entry was posted in bosozoku car meeting and tagged tas 2013, Tokyo Auto Salon by banpei with