Celebrate the New Year Sunrise!
Every year Sunrise meeting videos are the most ones that await in my Youtube subscription list.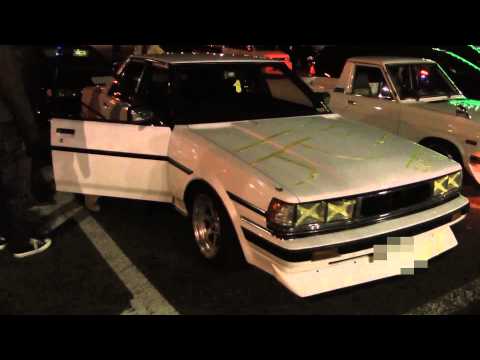 Sunrise run meetings are an old tradition for the kaido racers on the first day of the new year. They are held at various places, but mostly near the seacoast where you can directly see and celebrate the sunrise!
This year shakotanbugi was yet again the first one to upload footage of one of the many runs held each and every year on the first of January.
These first three videos only contain the pre-party starting at midnight in the parkinglot prior to the actual run:



Direct link to videos: 2013年 初日の出暴走 その1 街道レーサー 旧車 シャコタン 平成25年, 2013年 初日の出暴走 その3 街道レーサー 旧車 シャコタン 平成25年 and 2013年 初日の出暴走 その2 街道レーサー 旧車 シャコタン 平成25年
This entry was posted in bosozoku car meeting and tagged bosozoku car meeting, bosozoku video, sunrise meeting by banpei with