Tokyo Auto Salon: first videos!
Each and every year I have been longing the whole *year* for this event and now the first videos start to appear on Youtube!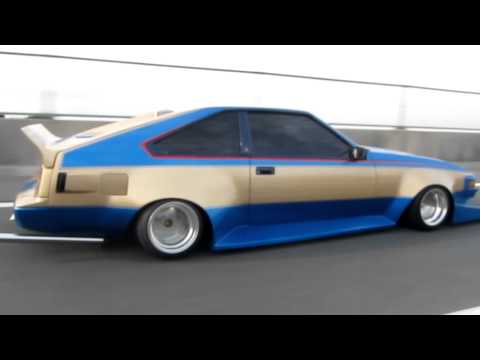 So to start with this: Hattori Works took a couple of videos starting when they gather at night, then at the highway (inside a Mazda Luce Legato) till they take the exit to the meeting. So first the gathering in the middle of the night

Then somewhere along the road in a parkinglot:

And I loooove that bonkers Mark II X40!
Then the highway run:

The Mark II GX71 and Cima are just simply insane!

Can't wait to see more of the Marushi Skyline C110!

And did that RX5 owner just got a bit distracted?

And finally arrival at the Tokyo Auto Salon:

So from tomorrow onwards it will be TAS 2012 week I guess! 😉
Direct links to the videos:
Part one
Part two
Part three
Part four
Part five
Part six
Part seven
This entry was posted in Tokyo Auto Salon and tagged kaido racers, tas 2012, Tokyo Auto Salon by banpei with