By far the biggest star at Toyotafest 2011: a MX61 Cressida with a huge star-shaped exhaust!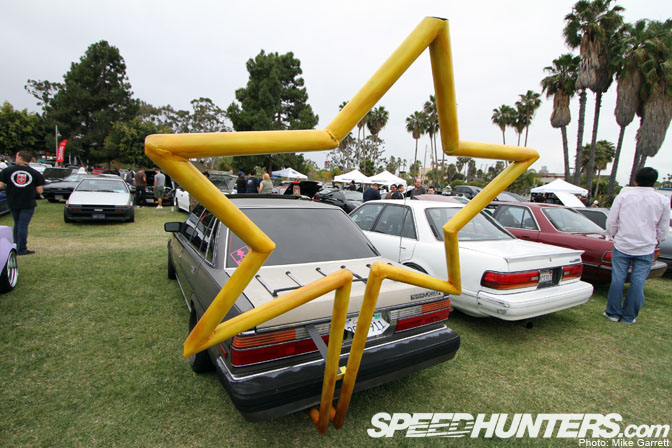 Cressida MX61 with a huge star-shaped exhaust
Great to see the bosozoku style catching on in the US!
Photo taken by Mike Garret/Speedhunters.
Found at [Speedhunters]
by banpei with

Earlier this week I got an email from Okumi RT that he got a new set of rims for his Fairlady S30:


Okumis SSR MK III 14 inch 10J/12J wide
A set of SSR Mk III rims. They are 14 inch in diameter and 10J and 12J wide.
This is how much wider they are as his current SSR Mk IIs: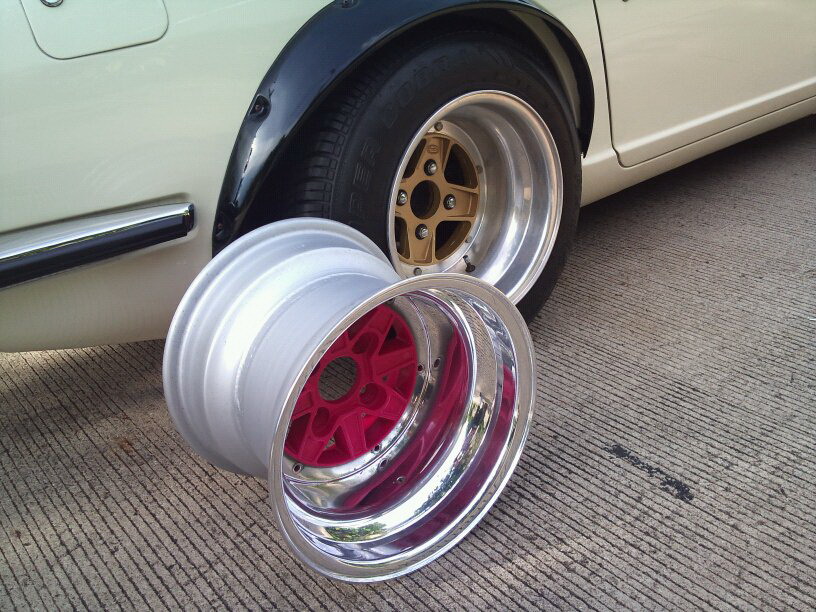 Okumis SSR MK III 14 inch 10J/12J wide
As a reference: his previous setup was 9J/10J, so this is going to be a lot wider at the rear!
And this is how they would look en profile: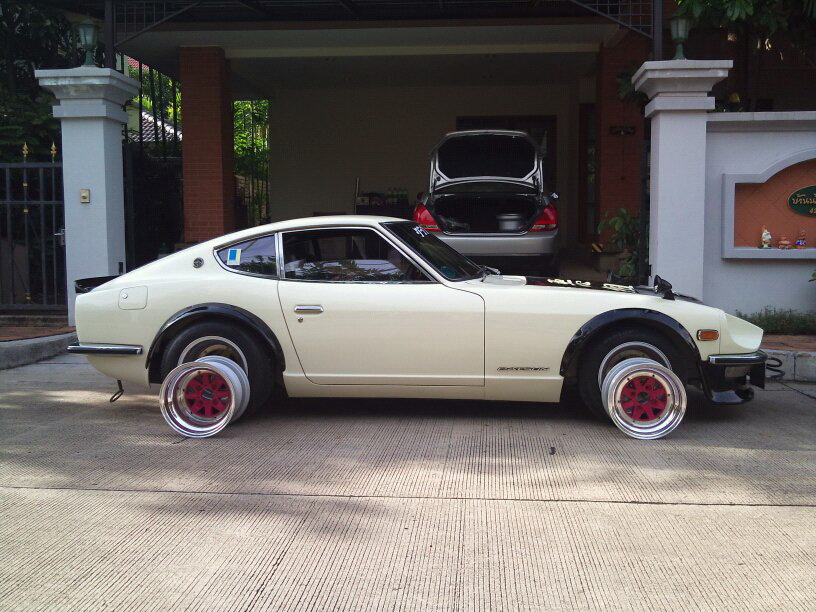 Okumis SSR MK III 14 inch 10J/12J wide
Beautiful! Can't wait till he finally mounts them on the S30!
Actually there is a reason why he hasn't mounted them yet: he is not able to source the correct tires for them yet, so can anyone help him out with finding 245-255/50/14 tires in Thailand?
by banpei with

Eikichi Yazawa became part of the whole subculture when he was part of the rockabilly group Carol in the early seventies. After his break-up with the group he pursued his solo career and managed to fill up the Budokan hall over a hundred times!

You may actually be familiar with his music through the game Yakuza 3: the opening theme was performed by Eikichi Yazawa.
Now if you are a huge fan of Eikichi your room might similar to this: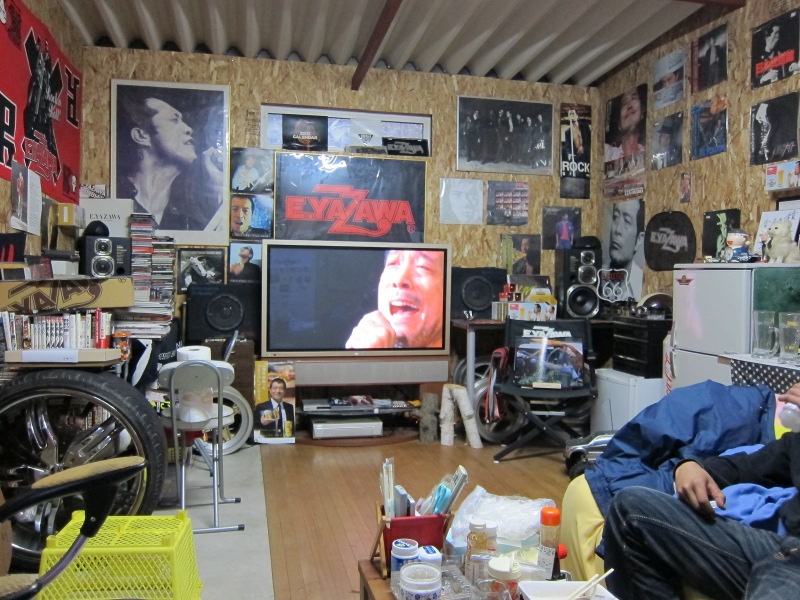 Eikichi Yazawa room
This room is located in FactoryKing's garage, and yes: that is a Hart Racing rim in the background… 😉
Found at [FactoryKing]
by banpei with
You have got to love those early eighties kaido racers: pure and simple copies of the Super Silhouette racers, and this Mazda Savanna RX-3 is not an exception!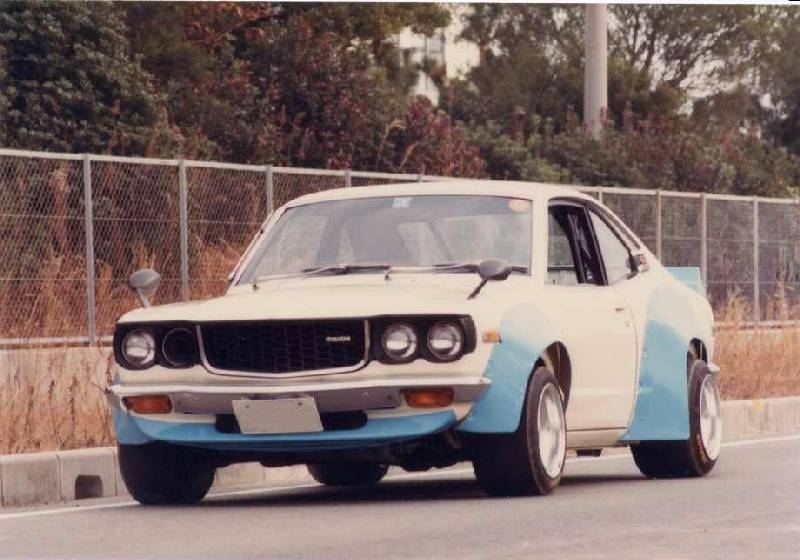 Picture of the week: eighties Mazda Savanna RX3 kaido racer
Found at [TETSU-chan @ Minkara]
by banpei with
This highway video by popk1122 features the road to a Hiroshima kaido racer meeting:

The background tune is obviously from a tokusatsu, but I have no clue which one. Anyone who recognizes the tune?
by banpei with