Bosozoku lifestyle: listen to Eikichi Yazawa!

Eikichi Yazawa became part of the whole subculture when he was part of the rockabilly group Carol in the early seventies. After his break-up with the group he pursued his solo career and managed to fill up the Budokan hall over a hundred times!

You may actually be familiar with his music through the game Yakuza 3: the opening theme was performed by Eikichi Yazawa.
Now if you are a huge fan of Eikichi your room might similar to this: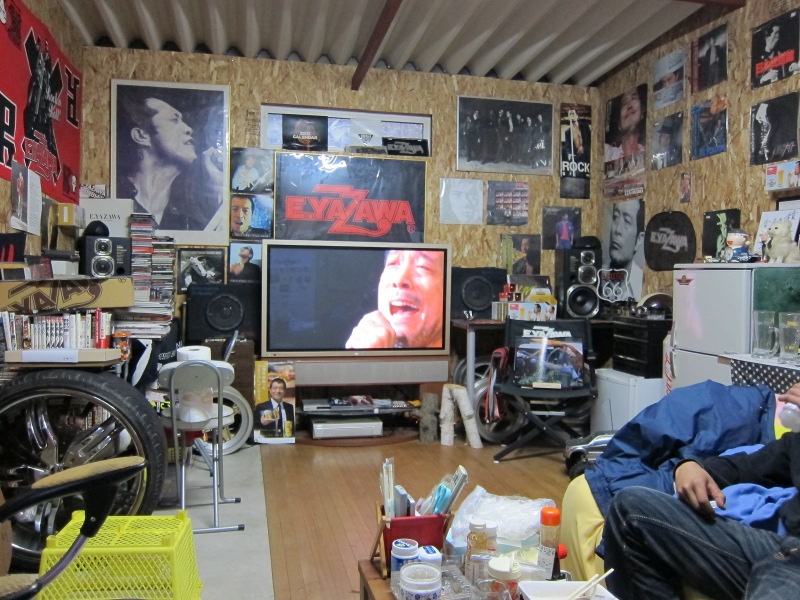 Eikichi Yazawa room
This room is located in FactoryKing's garage, and yes: that is a Hart Racing rim in the background… 😉
Found at [FactoryKing]
This entry was posted in bosozoku lifestyle and tagged bosozoku lifestyle, bosozoku music, eikichi yazawa, hart racing by banpei with