Somehow I'm still in doubt if the lip on this Toyota Mark II GX71 is actually awesome or just simply too big: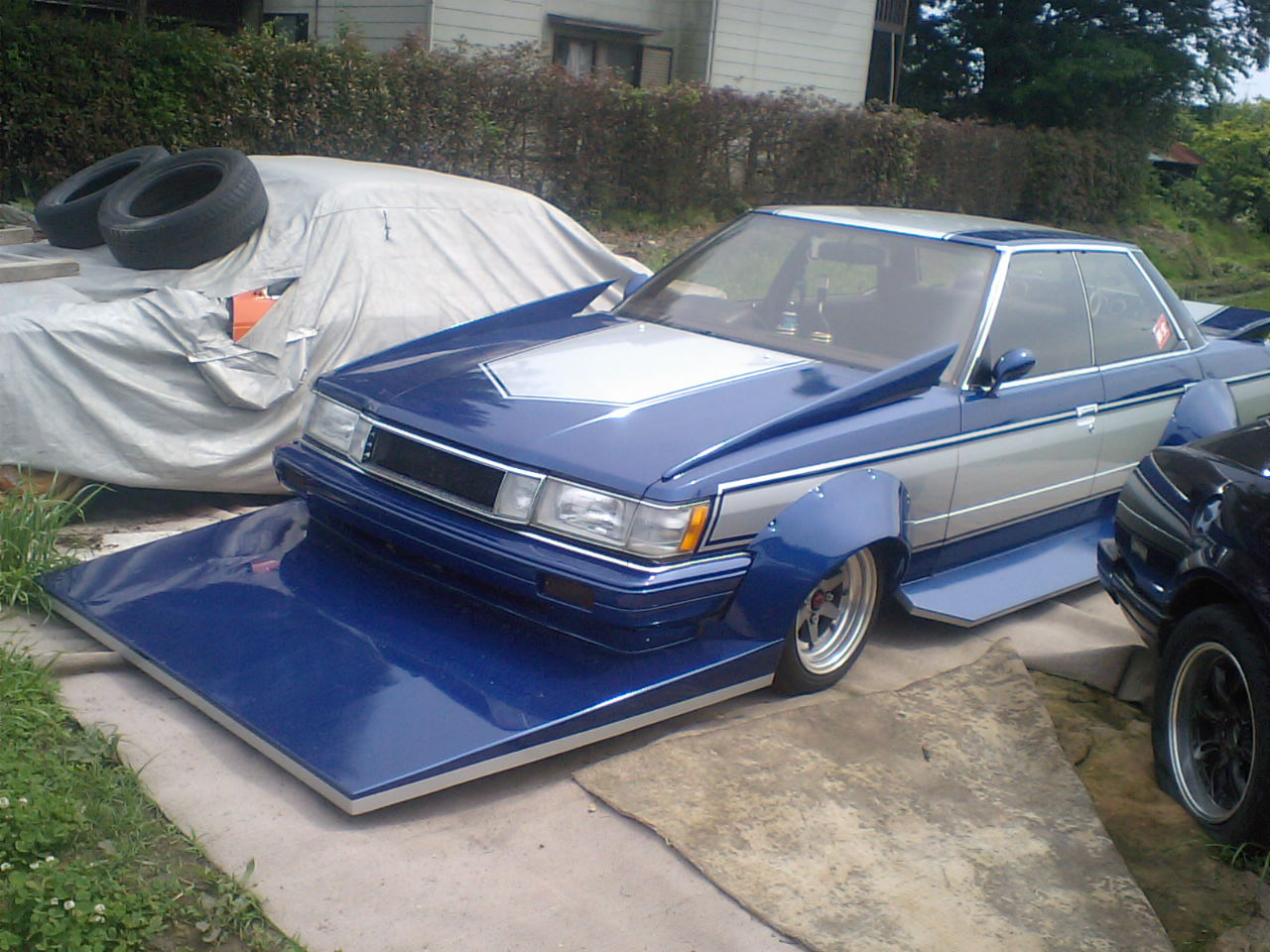 Big lip Mark II
Just made up my mind: it is awesome!
by banpei with
It has been a long time since we had a poll on Sunday. So here is a fresh new poll: do you prefer Hart Racing or Techno Shadow rims?
To freshen up your memory, here are two examples of both wheel designs: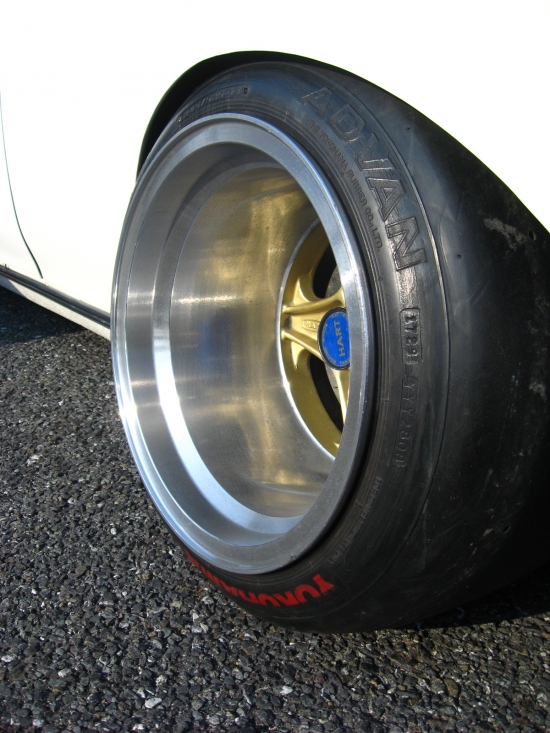 Hart Racing rims on a Nissan Laurel C130
Versus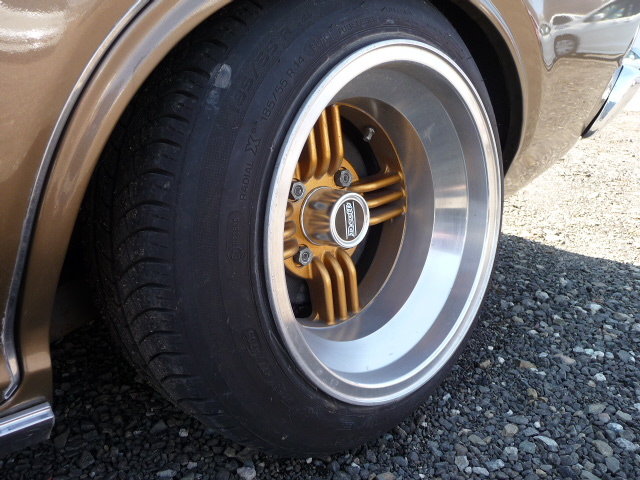 Deep dish Techno Shadow rims on Bluebird-U
by banpei with
This Mark II GX61 with an inside-out star shaped exhaust is about the maddest exhaust I've seen so far (there is one that goes beyond this one!):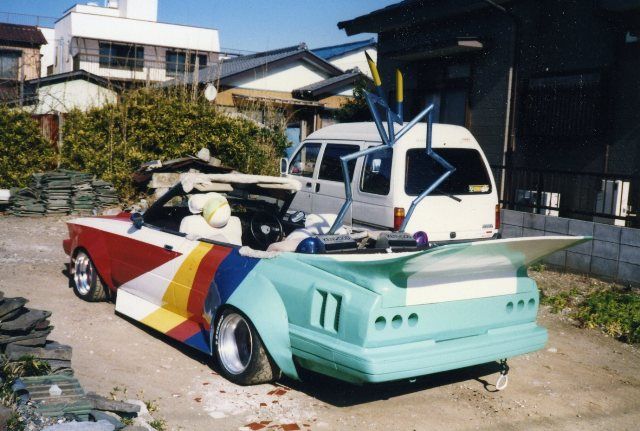 Toyota Mark II GX61 with star shaped exhaust
It appears to be sitting somewhere near the rear seats, just like it were a couple of your mates sitting in the back. Wicked!
Found at [Cheriboizu]
by banpei with
A small change to the deep dish and stretched concepts: how low is your ride? In other words: a regular that features shakotan cars.
In this kick-off a Toyota Crown MS80 lowered so much that these two guys go down on their knees to check it out: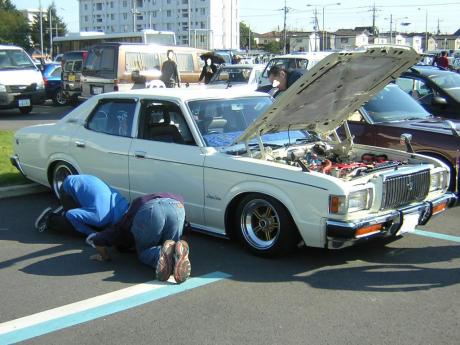 How low is your ride?
Note that the Crown is sitting on a pair of five-spoke Techno Shadows. Uber rare!
Found at [RCCT TE27]
by banpei with
These two-tone pigsbutt Laurel C130s sandwich another two-tone Kenmeri Skyline C110: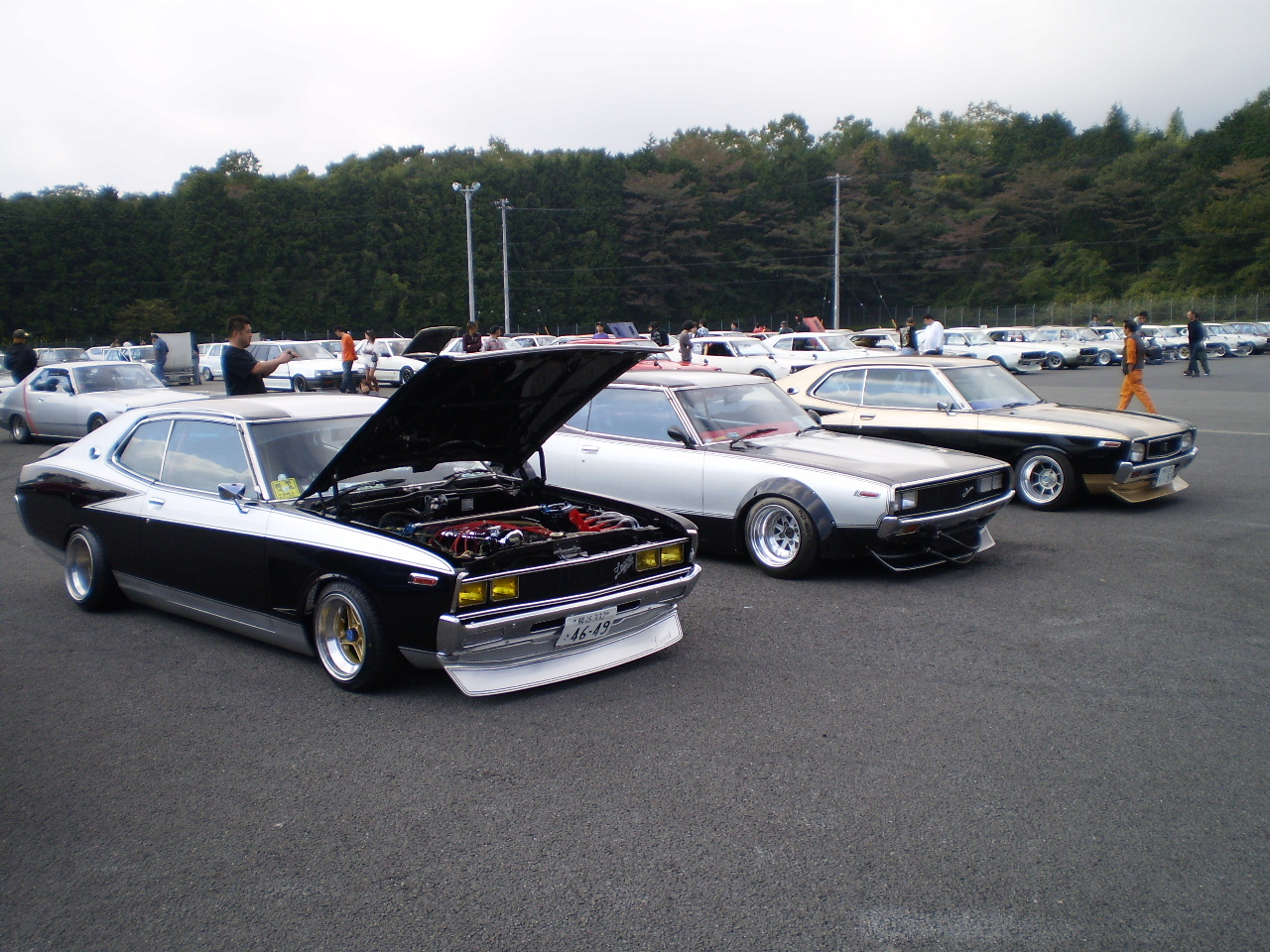 Two pigsbutt Laurels sandwich a Kenmeri Skyline
A sidenote, from left to right: Racing Hart, SSR Mk III and Hayashi Street. Beautiful combinations! 🙂
Found [here]
by banpei with