It always a treat to see someone being very creative with a tail light swap, especially if the swapped items are Cherry X1-R tail lights!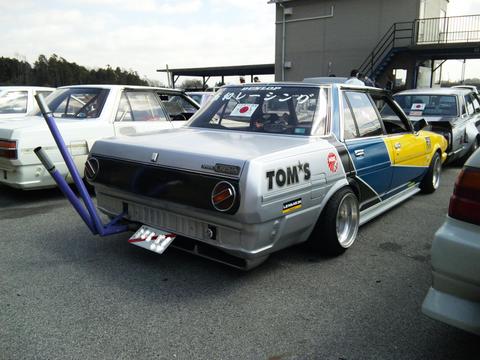 Tom?s Cresta Cherry X1-R exhaust
Now that double exhaust pipe sticking out underneath those tail lights is even far more interesting: they are unequal in length and they totally go the opposite way of each other!
by banpei with
Facebook fan Alexander Veit from Austria posted this tri-continent Bosozoku-SoCal-ratlook crossover on our wall: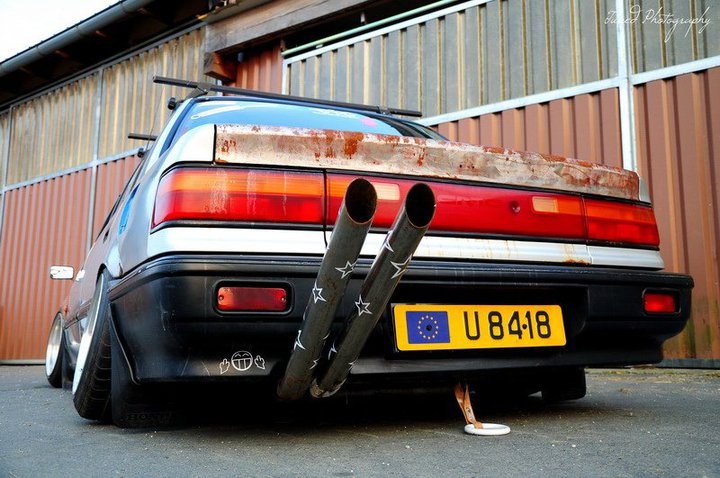 BOSO?SOCAL CIVIC
Yup, definitely bosozoku at the rear!
But at the front you can see the whole mix between the three styles: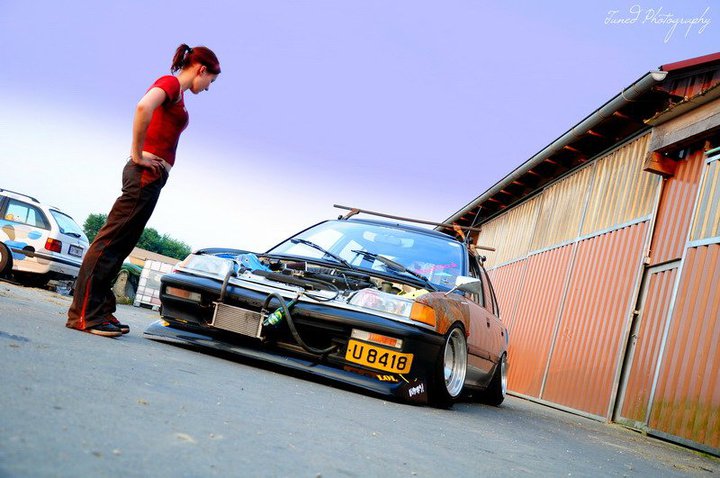 BOSO?SOCAL CIVIC
Oil Cooler meets rusty fenders meets bonnetless front meets polished Ronals meets roofrack. This weeks Fronte still got to do some stuff if they want to compete with this mashup!
And I love the design of this boso?socal sticker: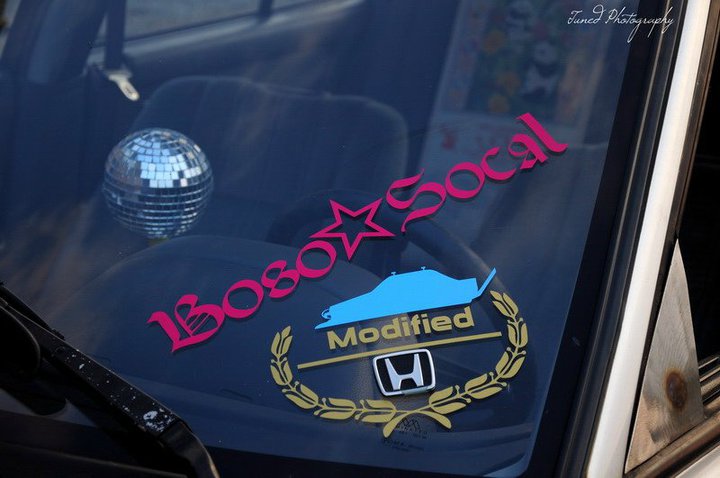 BOSO?SOCAL CIVIC
Alexander, can we copy those designs? 😛
by banpei with
I have no idea what exactly this stretched tire dashboard ornament is, but I suspect it is the ashtray of a Suzuki Fronte SS40!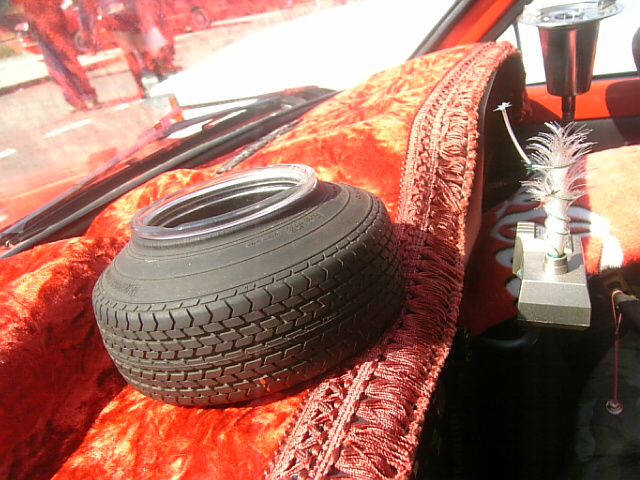 Stretched tire dashboard ornament
Nice carpet btw! 🙂
Found at Sunny Speed Style
by banpei with
Japanese Nostalic Car blog posted up two nice bosozoku pictures, including this nice Cosmo AP: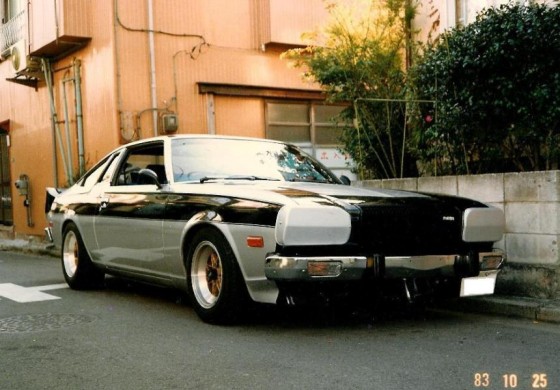 Bosozoku style Mazda Cosmo RX5
The other picture shows someone highway surfing on another Cosmo AP.
Head over to JNC blog to view them all!
by banpei with
Maybe not a real bosozoku meeting, but I went to the JCS 2010 this weekend and spotted this Suzuki Fronte SS40 with an oil cooler right under its bumper: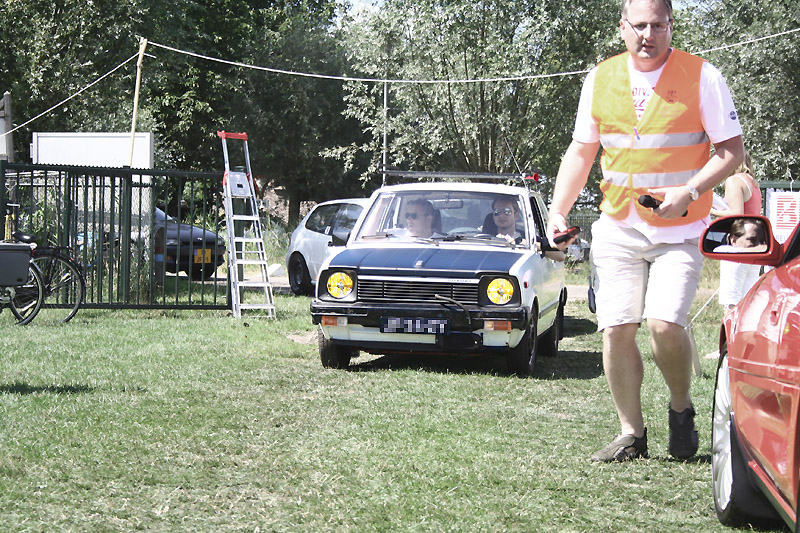 Suzuki Fronte SS40 at JCS 2010
Maybe a bit more rat-look crossover than bosozoku, but the car looked really nice!
As you can see they just entered the meeting area. I wanted to catch up with those guys later and went to their spot an hour after they arrived. Unfortunately they already left and didn't see them the rest of the day, so no additional pictures nor info on this car… Anyone knows these guys?
Nice to see the style getting more popular on outside Japan!
by banpei with