No videos of the Nagoya Classic Car show this week and I think everybody did already see most of the pictures… So this week we have a group called Ultra Heaven which just started to compile all their meeting material and upload it to Youtube! Enjoy their first video:

Stay tuned for more of Ultra Heaven! 🙂
by banpei with
Apart from its clown face this Cedric 330 looks like a Kyusha Kai car.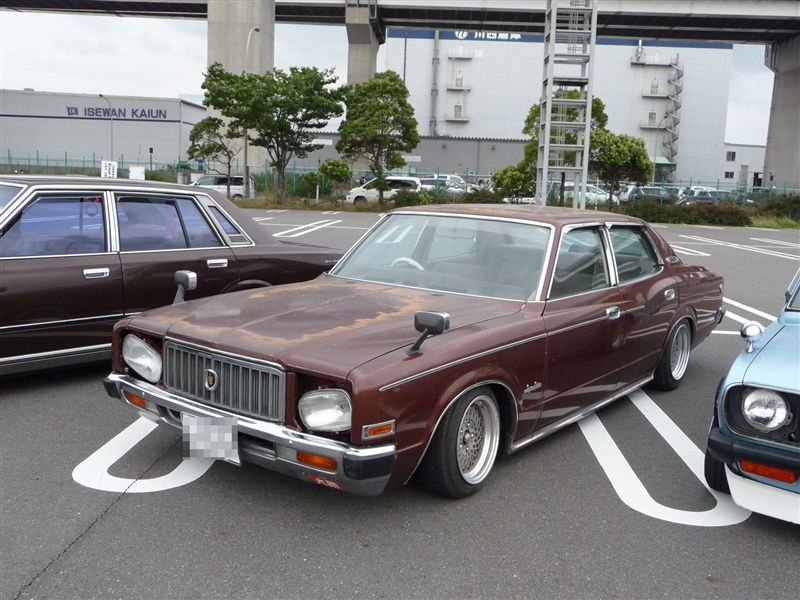 Hot or not? Nissan Cedric 330 Clown Face
Even the mesh wheels look great on it… Its just that… clown face…
Now what do you think? Hot or not?
by banpei with
This Skyline R31 Silhouette was shot at the Classic Car Show in Nagoya last weekend: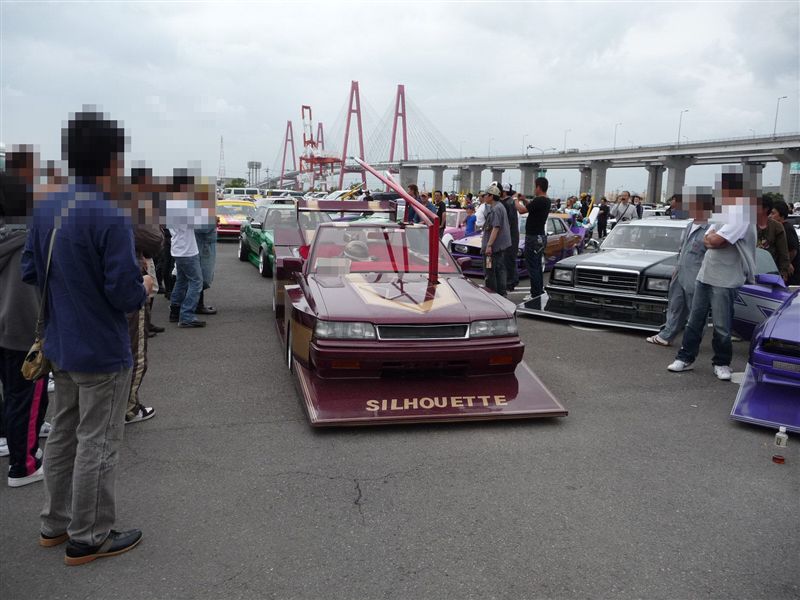 Exhaust of the week: R31 silhouette
The car is a great homage to the Super Silhouette racers! Of course the Super Silhouette racers didn't feature those huge pipes sticking out of the bonnet, but in looks they were equally great! 😉
by banpei with
Who said SSR Mk Is are the best looking rims? These deep dish steelies on this Laurel C130 look definitely just as awesome!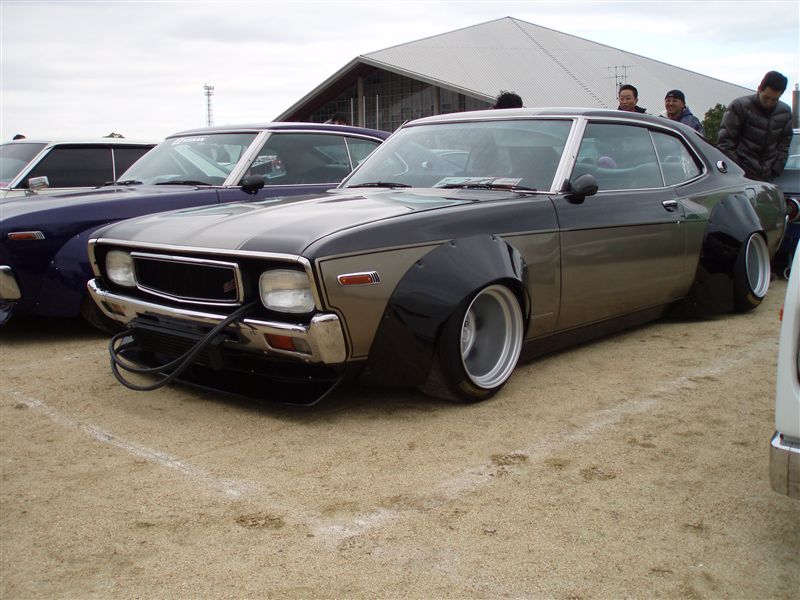 Deep dish steelies on Laurel C130
Found at Beeoneoneoh
by banpei with
This weeks wallpaper is taken from the HistoriX Japan meeting: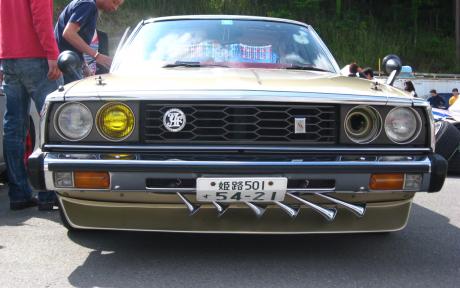 Skyline C210 Godfather horn
It just makes that Godfather horn a bit more special if it sticks out from under your front bumper!
Right click here (and save) to set it as your wallpaper!
by banpei with