Exhaust of the week: nice sculpture!
This beyond grachan style bosozoku car looks weird enough. To make it even more weird it has an exhaust which looks like a sculpture in a modern art museum!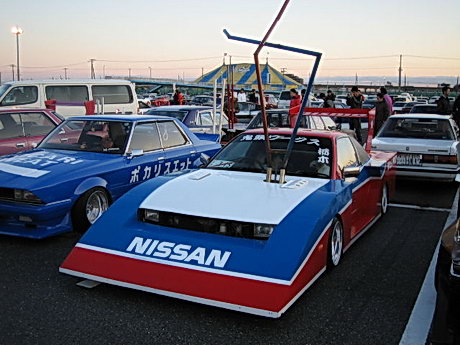 Exhausts look like a sculpture on this RPS13 180SX
We think an Nissan 180SX is underneath all these extended bodyparts. The roofline resembles the 180SX, but we will never know for sure.
This entry was posted in exhaust of the week and tagged 180sx, exhaust of the week, rps13 by bosozoku with