Bosozoku lifestyle: Shakotan boogie videos
Well, what better way to learn about bosozoku lifestyle than to view the Shakotan Boogie movie on video?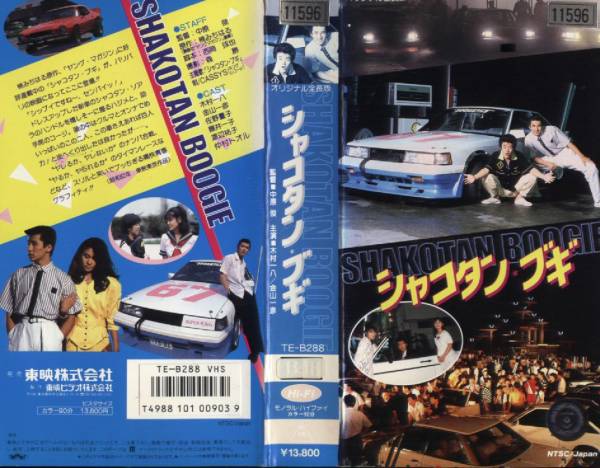 Shakotan Boogie (???????) on VHS
Lucky enough a couple of the good old Shakotan Boogie VHS tapes are up for grabs on auctions.yahoo.co.jp. Cheapest is only about 14 dollars… And what about this a nice Shakotan Boogie photobook?
Now where is that creditcard of mine??

This entry was posted in bosozoku lifestyle and tagged ???????, bosozoku lifestyle, shakotan boogie by banpei with