Bosozoku style car on Failblog
I follow Failblog daily and imagine the surprise I had this morning: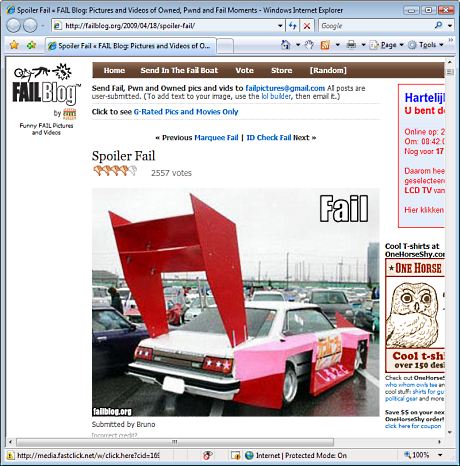 Bosozoku style Nissan Gloria 430 on Failblog
So naturally my reaction would be to post an url to Bosozoku style blog but apparently someone called Drew already did that. Thanks Drew! 😉
Anyway, here is the link to the failblog article:
Spoiler Fail on Failblog
BTW: what do you think? Should we have a grudge against Failblog or do you think it is a good thing they spread the word?

This entry was posted in bosozoku style and tagged bosozoku style, nissan gloria by banpei with