How deep is your dish?
After last weeks amazing Hayashi Streets I have to disappoint you: this week some unknown steelies: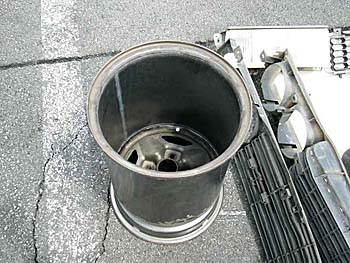 Extreme wide unknown steel rims
I have absolutely no clue how wide these rims are, but I can only guess about that. I know one thing for sure: they are wider than their diameter!!
This entry was posted in deep dish and tagged deep dish, steel rims, unknown brand by banpei with