Of course we can't leave out this amazing Exhaust champion: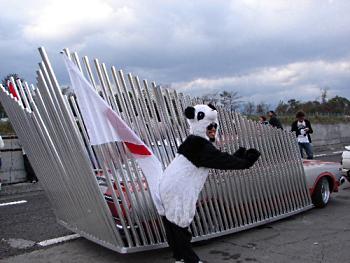 Bosozoku Exhaust champion of the world!
It may be hard to see, but the car is most probably a Toyota Cresta GX71 or JX71, which is on the same platform as the one below. In contrary to the car the driver has a panda paint scheme…
You can see the car in this movie as well:


The big question remains: how do they get in that car??
by banpei with
Today a very fine example of a mild Bosozoku styling: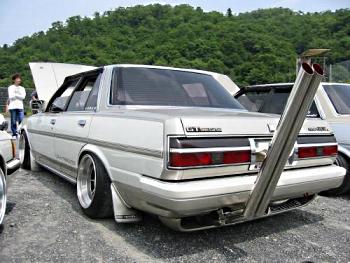 Bosozoku style Toyota Cressida GX71 twin turbo
This GX71 only has some extreme lowering and two high exhaust pipes sticking high in the air.
by bosozoku with
Welcome to Bosozoku Style!
We're just starting up, so please be patient for our content to arrive! It's just around the corner… 😉
by bosozokuadmin with