Teaser: Bosozoku Style Coloring book cover
Another small teaser: the colored cover of the coloring book!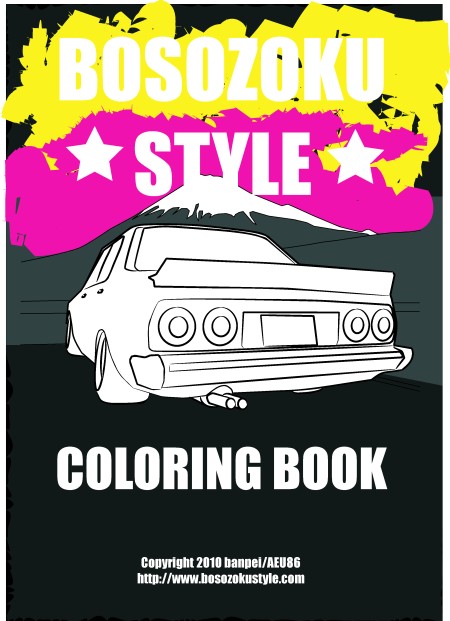 Bosozoku Style Coloring Book cover
The colors are a slight bit off due to CYMK to RGB conversion, but it should be alright IRL.

I also got an ETA for the books: they are going to be delivered somewhere in the beginning of next week!

This entry was posted in bosozoku style coloringbook and tagged bosozoku style coloringbook by banpei with