Very very painful to see the Yanky Mate Suzuki Alto to end up as an Itasha: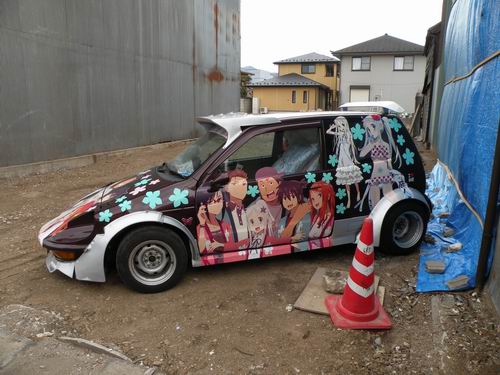 Now how painful is that?
Found at Seibu line diary
by banpei with
I guess it won't be a popular wallpaper, nevertheless I do want to share it: the Yanky Mate! Alto in wallpaper size!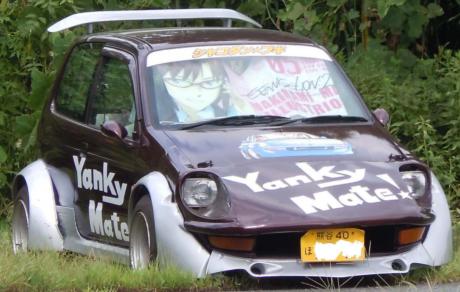 Yanky Mate! Alto
Click here to download or set it as your wallpaper!
by banpei with
Getting a bit crazy on the Suzuki Altos lately, but I couldn't resist posing this one: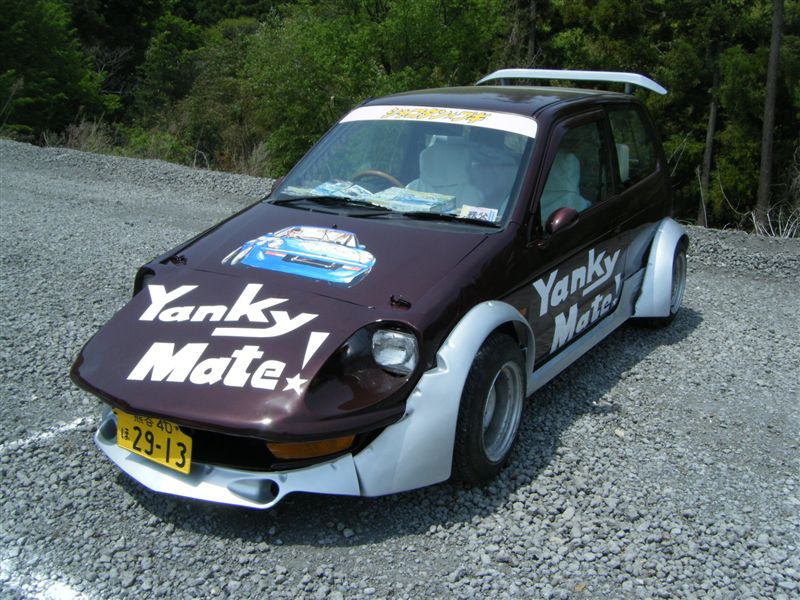 Hot or not: Shakotan Boogie Yanky Mate! Alto
Yes: the Shakotan Boogie Yanky Mate! lookalike Suzuki Alto with a 240Z G-Nose conversion! Crazy!
Now is that hot or not?
by banpei with
This Shakotan Boogie S30 Yanky Mate replica has two very high straight up exhaust pipes: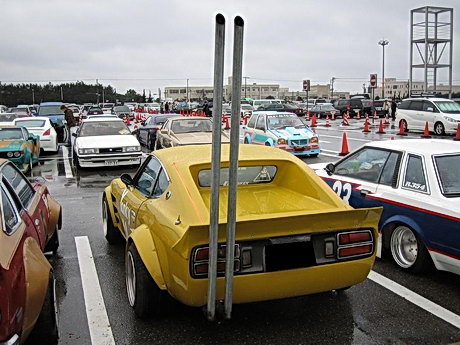 Straight up pipes on Yanky Mate replica
Would these two high pipes be Yanky as well?
by bosozoku with
Most of you already know the face of this guy but not his name. He is a heavyweight champion and calls himself a Yankee. He is a regular on knuckles.tv (closed down?) and commented on the New Years Meeting 2008:

You may expect him to pup up here more often in the future. 😉
by bosozoku with