And now for something completely different: an original 80s Work Equip advertisement!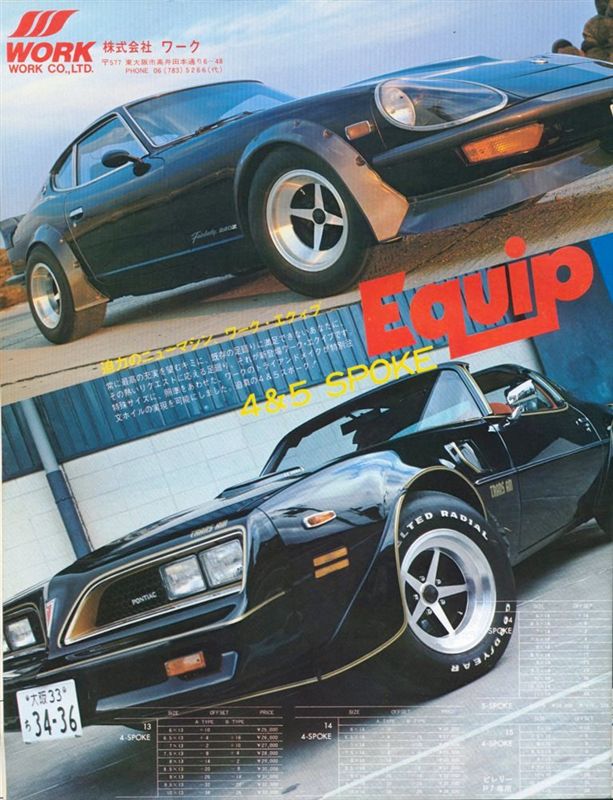 80s Work Equip advertisement
As you can see the Work Equip 01 looks as great on a 4 lugnut Fairlady Z S30 as on a 5 lugnut Pontiac Firebird Trans Am!
Found on ?????????4WD's blog
by banpei with
About a month ago I posted a set of Work Equip 01s: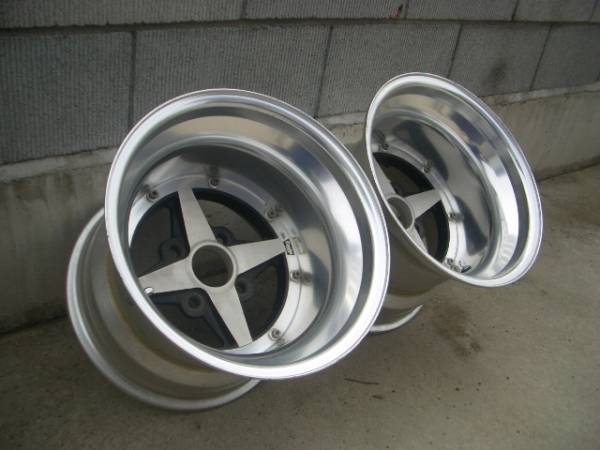 Deep dish Work Equip 01 15 inch 11J
They had a price tag of 90000 yen ($1000 US), well they are up for sale again with a price drop of 5000 yen ($920 US)!
Go hurry and get them here or wait till the next time they are put up for sale again with, hopefully, another price drop! 😉
by banpei with