Back in the 80s you could almost get a Yonmeri Skyline for free and modding it to more modern standards was cheap.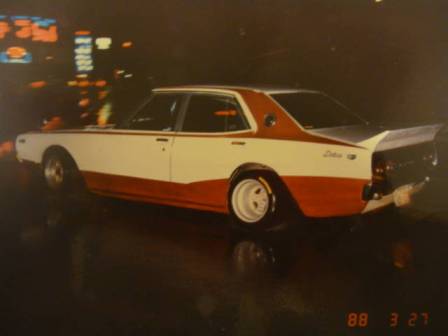 I love the way the two tone color-scheme has been applied: it follows both the lines and the style of the Yonmeri Skyline C110.
Found at Pitline
by banpei with
It took me some time to find a suitable picture to follow up the C110 tail lighted Celica RA28, but this Kenmeri Skyline with Cedric headlights will do nicely!


Kenmeri Skyline C110 with Cedric 330 headlights
The Skyline was posted on the Aoyama Joker's website as one of their cars. The vintage photo was taken in the early 80s and had a, common for cars of that era, two tone painting applied. Normally I would not think two tone pink/silver would actually look nice, but I'd say this is an exception to the rule. 😛
Found at [JOKER'S official blog]
by banpei with
These two-tone pigsbutt Laurel C130s sandwich another two-tone Kenmeri Skyline C110: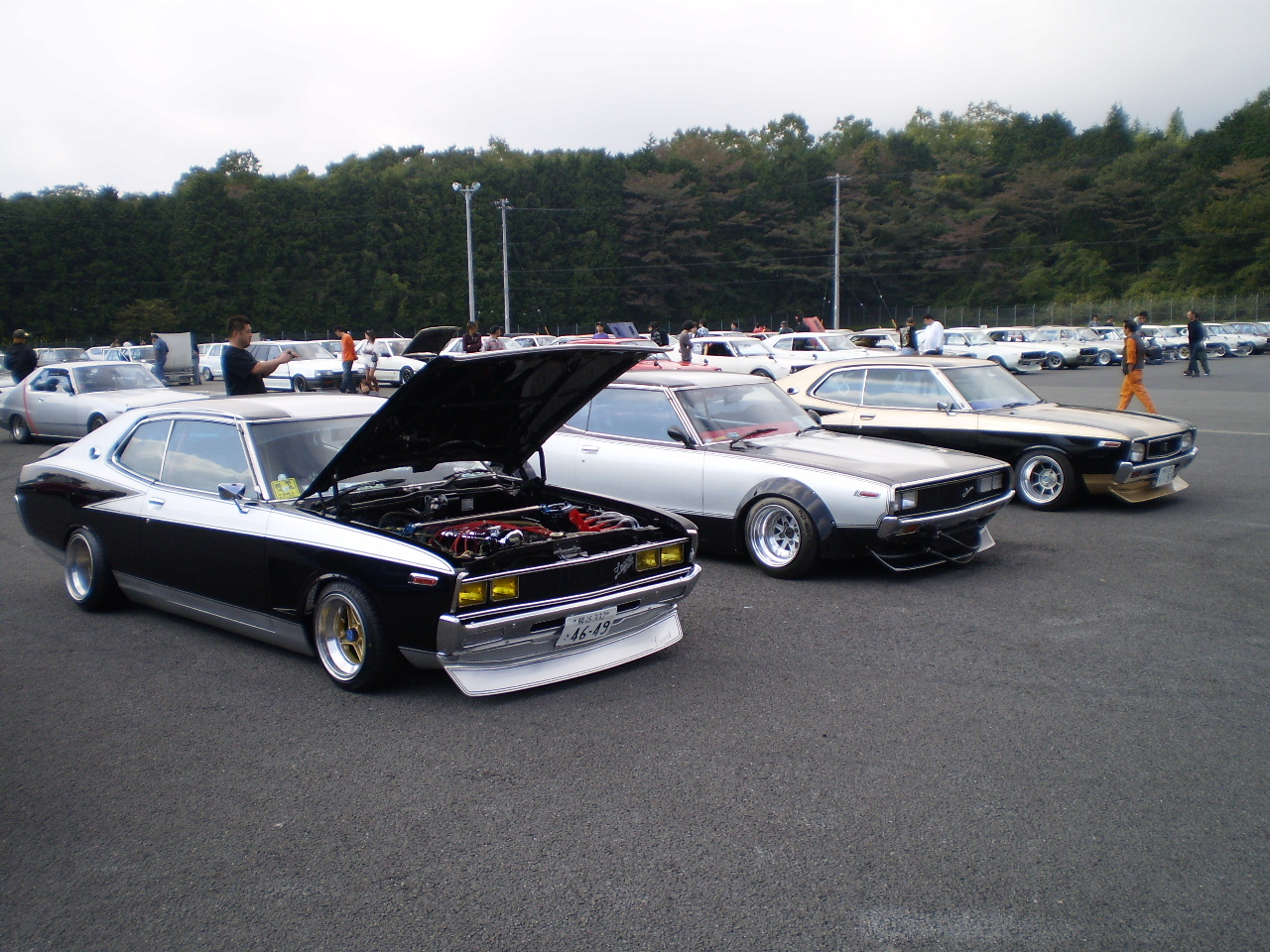 Two pigsbutt Laurels sandwich a Kenmeri Skyline
A sidenote, from left to right: Racing Hart, SSR Mk III and Hayashi Street. Beautiful combinations! 🙂
Found [here]
by banpei with

I just happened to stumble upon this great looking two-tone Toyota Chaser MX41 hardtop coupe on Auctions Yahoo: and it has got it all!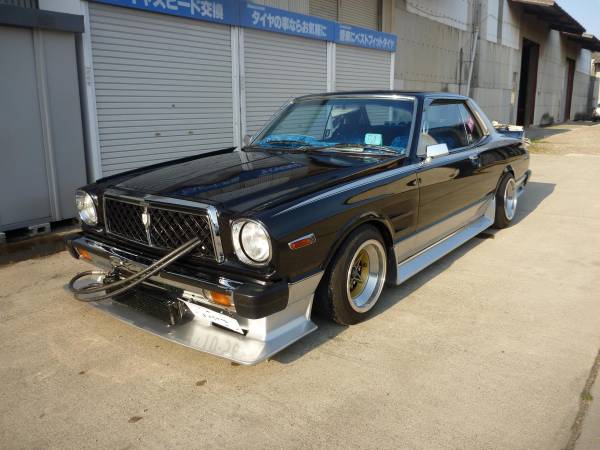 Featured: Toyota Chaser MX41 hardtop coupe
Apart from the oil cooler between the front bumper and chins spoiler the car also has a great early 80s two tone paint scheme, a set of Techno Phantom rims and (invisible here) a cucaracha horn behind the grille!
The car also comes with a big ducktail and a tsurikawa dangling below the rear bumper.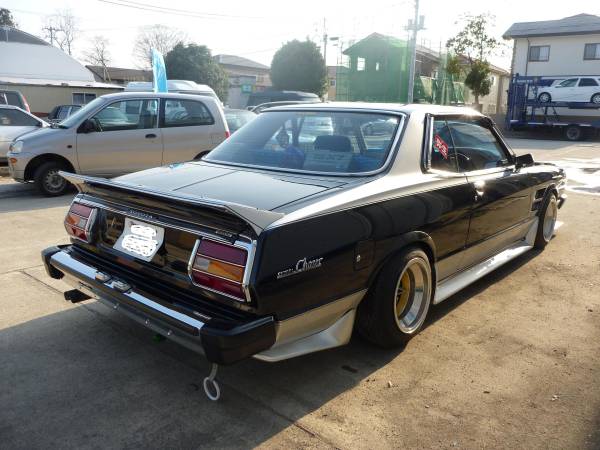 Featured: Toyota Chaser MX41 hardtop coupe
The SG is one of the highest grades of the Chaser: it has IRS and is powered by the 1M-EU engine. This low mileage example has been garaged in the past 10 years so there hardly any rust on it!
And what is a zokusha without some pimp blue interior?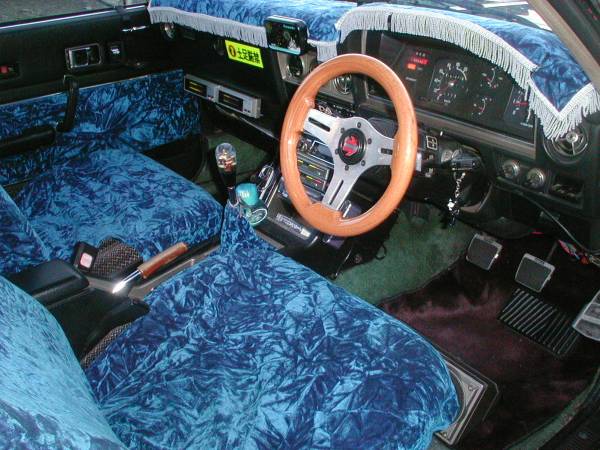 Featured: Toyota Chaser MX41 hardtop coupe
The seller describes even hauling his children to the nursery with this car daily. How awesome is that?
The buy-me-now price of 950,000 yen (11,000 US dollar) may sound a bit steep, but it is definitely one of the best looking MX41s I've seen so far.
You can find the auction link here
by banpei with