The Nissan Silvia S13 in the foreground shows that early 90s cars can be used as kaido racers as well!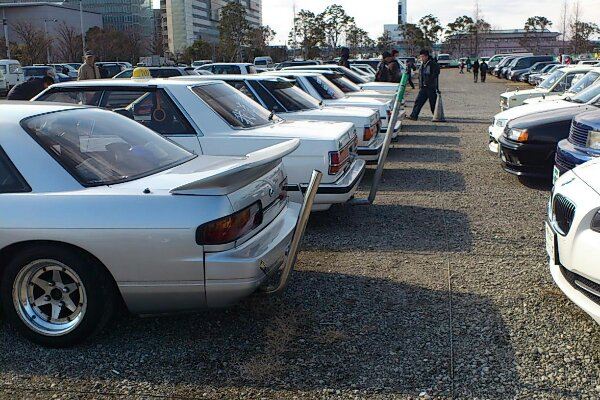 Maybe even better than the Chaser GX71 next to it! 😉
Found at Minkara
by banpei with
At first glance this Shakotan Boogie Soarer looks correct, but looking a bit closer you will notice the straight tailpipes are not on the side: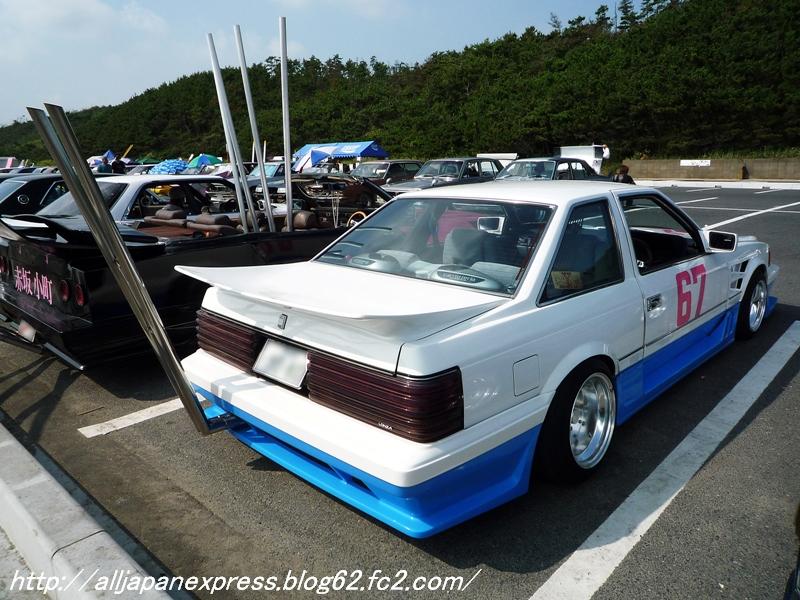 Shakotan Boogie Soarer
Nevertheless a very nice car! 🙂
by banpei with
About everything is right on this Soarer: the big wing, the wide fenders, the V shaped exhaust pipes… It's just that … color…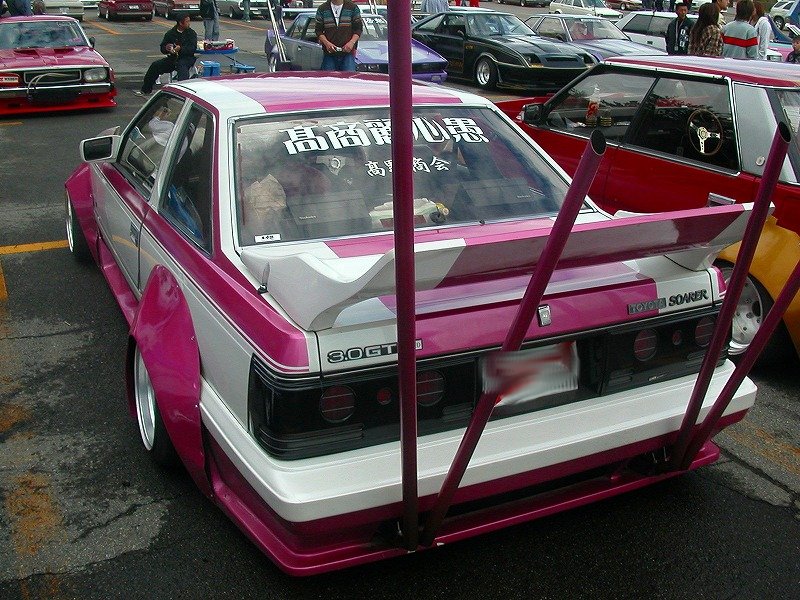 Toyota Soarer with V shaped exhaust pipes
by banpei with
The gaijin who shot this video when visiting daikoku futo had the right caption for this video: awesome tail pipes!

The roofchopped car really has awesome tail pipes! Now what car could that be? A Nissan Laurel C32?
by banpei with