Suzuki Wagon R+ on airbags. Can't get much lower with a kei car:

by banpei with
Bosozoku kei cars are a bit less common than all the larger common cars (like the Skylines and Crestas) so seeing a beauty like this little Wagon R+ is really special!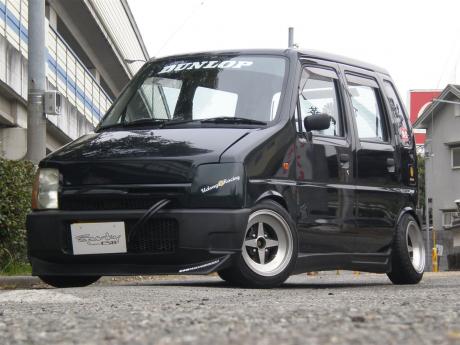 Suzuki Wagon R+ Spunky by ESB
Click here to download or set it as your wallpaper!
by banpei with