After last sundays Alto Works zokusha I started looking for more! And I found one example that's even better: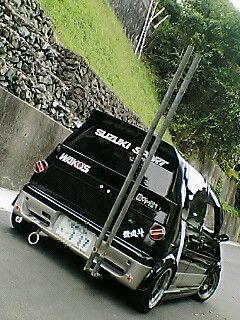 Double piped exhaust on Suzuki Alto Works


That double pipe would normally not be higher than the roofline, but on this Alto Works it certainly is almost twice as high as the car itself!
by banpei with

Even though I accidentally posted a wrong picture with last weeks Silvia S13 still 78% thinks it is hot! Can't agree more with that!
This week we have a Kei bosozoku car: a more than 1 million reworked Suzuki Alto Works!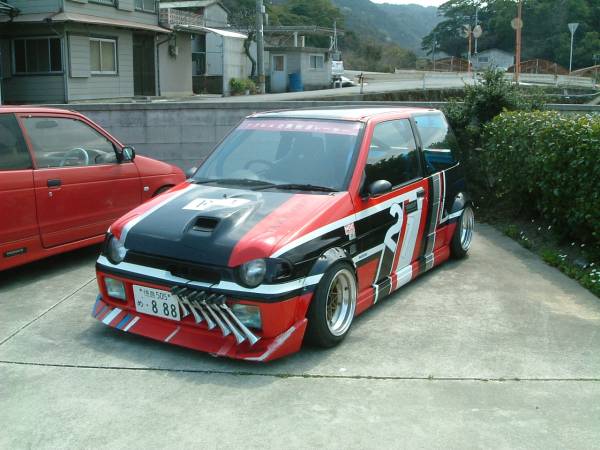 Hot or not: reworked Suzuki Alto Works
Well, no doubt the owner put a lot of effort in this little Alto: a set of 13 inch 7J and 8J SSR Star Sharks (Sutashaku) with 165/65 R13 tires stretched around it, big lip, godfather horn, 80s racing paint scheme, rollcage, four point seat belt and a tiny momo steering wheel.
But I doubt that all that together was worth, like the seller says, over 1 million yen. Maybe back in the 1994 when this car was bought new?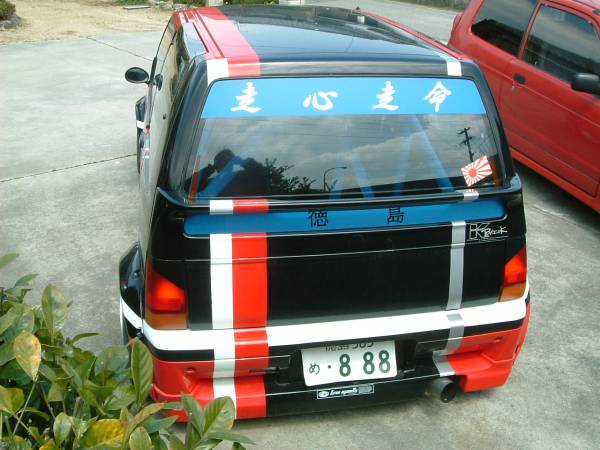 Hot or not: reworked Suzuki Alto Works
Anyhow, it is not about the auction, it is about the car… A little reworked Alto Works, hot or not?
by banpei with