Some time ago Alexi Smith posted a Nissan Skyline R32 drift missile with some random tail light replacements. I did remember from what car one of them used to be, to be exact: from the Subaru Vivio Bistro. The car itself is a quite dull retro-look spin off kei car, but of course you can make it look great by doing this to it: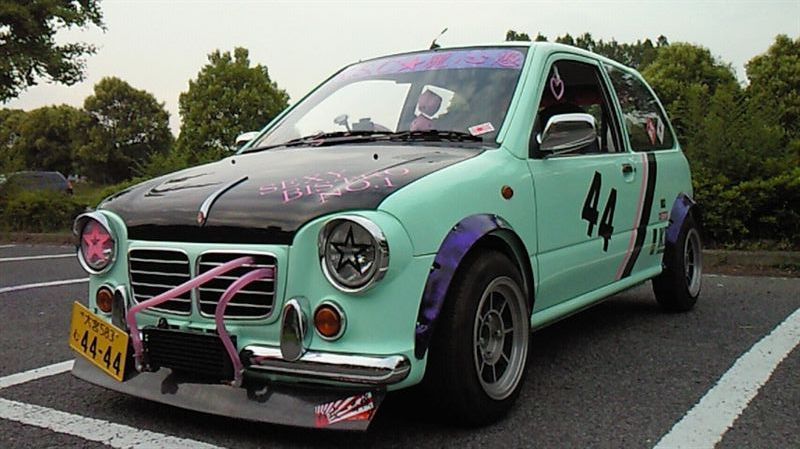 Sexy Bistro (Subaru Vivio)
Slap a set of Hayashi Streets on it, some fender extenders, a big lip, an oilcooler on the bumper and suddenly it doesn't look that boring anymore! 😉
The tsurikawa is supposed to be a Hello Kitty item, but I can't really judge from the pictures whether that is actually the case or not…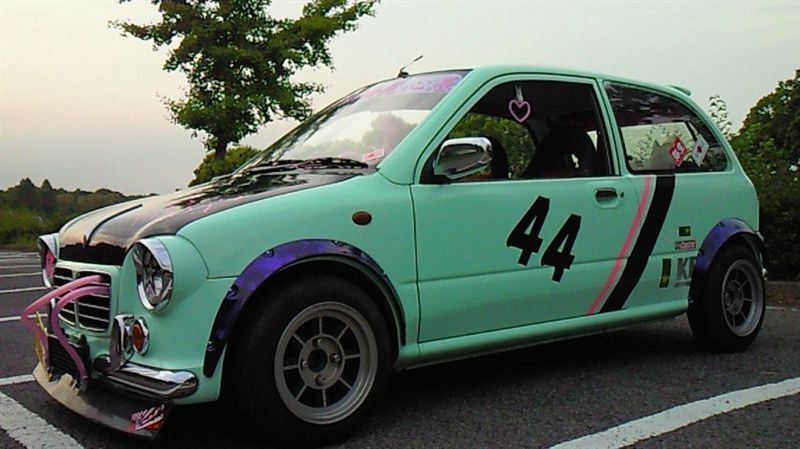 Sexy Bistro (Subaru Vivio)
Wheels are 13 inch 6J Hayashi Street (ET+13 front, ET+7 rear) with 155/65 R13 tires ballooning around them.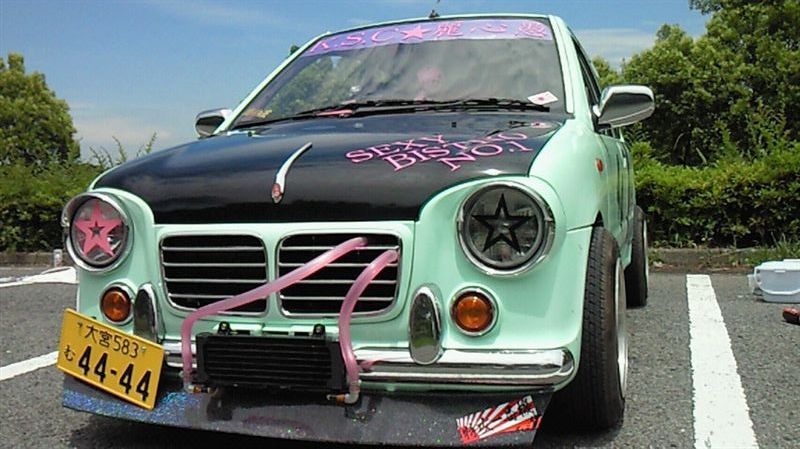 Sexy Bistro (Subaru Vivio)
And here you can see how far these not so wide wheels stick out of a Bistro without the fender extenders… Imagine how wide a 9J rims would be! 😀
I really love the tiny details they put on this car like the star shaped stickers on the headlights. Too bad there weren't any pictures of the rear of the car yet…
by banpei with