This Heros 79 Crown is one of the best looking Crowns I've seen so far! Its wicked styling includes everything: big lip, oil cooler, hood fins, ultra wide boxy Super Silhouette fenders with deep dish SSR Mk 1s in them, big double spoiler and of course four skyscraping exhaust pipes at the rear!
The image may not be meant for widescreens, but it is surely a great wallpaper for your desktop if you center it!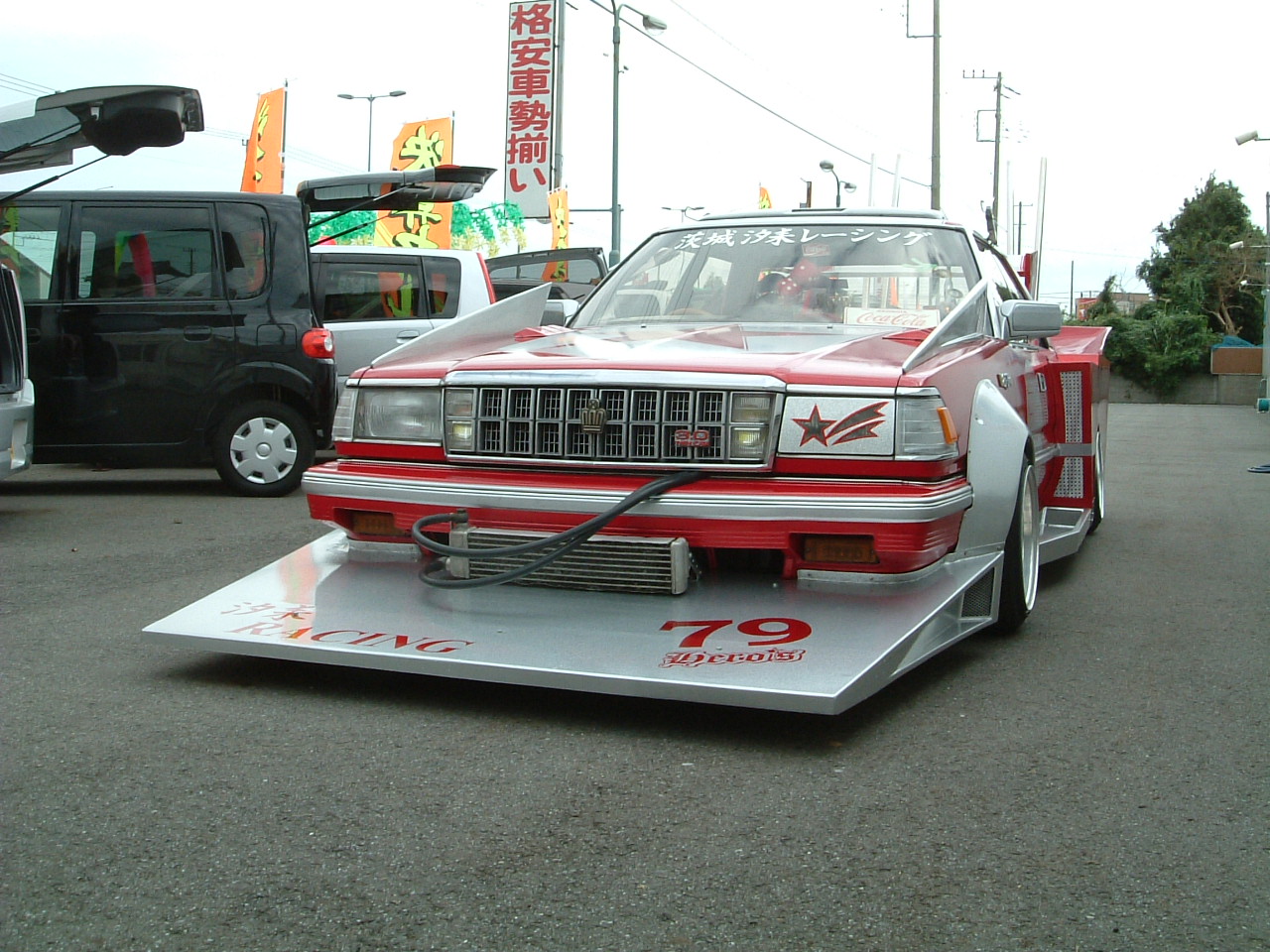 Bosozoku style wallpaper: Heros 79 Crown Number One MS125
Right-click here to download or set it as your wallpaper!
by banpei with
Maybe not the best quality video, but these skycraping exhaust pipes sure look initimidating!

The video is probably shot at the Tokyo Auto Salon earlier this year.
by banpei with