Earlier we posted the ending scene of the Shakotan Boogie movie and now I also found the opening scene on Youtube! So enjoy the first five minutes of this iconic 80s movie:

Note the big height difference between the Soarer and the Mercedes! The roof of the Soarer is sitting almost on the same height as the dashboard of the Mercedes! 😉
by banpei with
Getting a bit crazy on the Suzuki Altos lately, but I couldn't resist posing this one: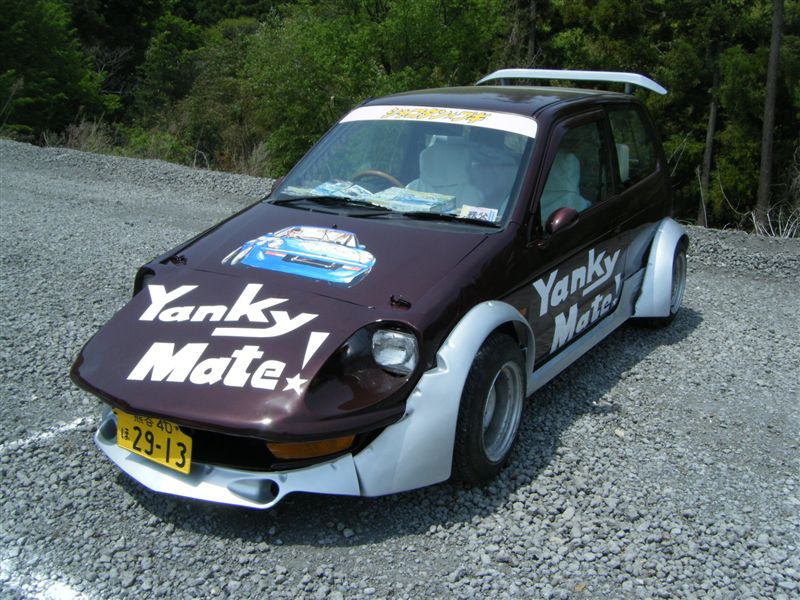 Hot or not: Shakotan Boogie Yanky Mate! Alto
Yes: the Shakotan Boogie Yanky Mate! lookalike Suzuki Alto with a 240Z G-Nose conversion! Crazy!
Now is that hot or not?
by banpei with
This week a bit different hot or not, this time not a car but an immitation: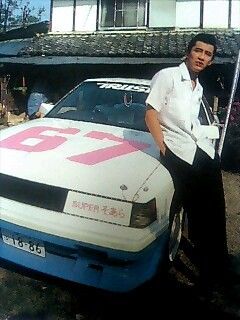 Shakotan Boogie immitation


So, what is your verdict? Shakotan Boogie immiations hot or not?
by banpei with
86ers.org found this fantastic last 10 minute part of the Shakotan Boogie movie:

Amazing the amount of zokushas the movie is featuring!! I see lots of Skylines, Cedrics, Glorias, Bluebirds, Mark IIs, Chasers, Hondas and of course the Toyota Soarer MZ10! Especially the last Mark II MX30 is a beauty!
Spoilers: a shakotan car is not a great car for doing offroad. They also do another way of going sideways with the Soarer. And J-tin preservationists would certainly roll over in their grave when they see what happens to the KPGC10 GT-R! 😀
by banpei with
This Shakotan Boogie S30 Yanky Mate replica has two very high straight up exhaust pipes: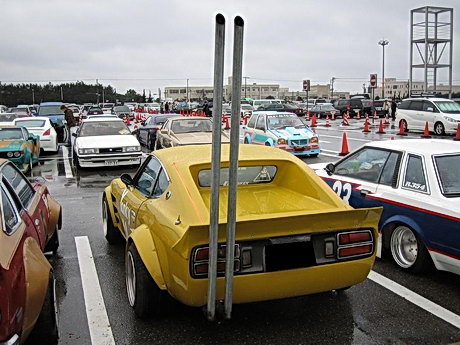 Straight up pipes on Yanky Mate replica
Would these two high pipes be Yanky as well?
by bosozoku with