Probably already posted on every other blog you read, but I surely felt it needed to be posted on bosozoku style as well! The Kenmeri Skyline C110 on Tokyo Auto Salon 2010 (picture shot by Nori Yaro):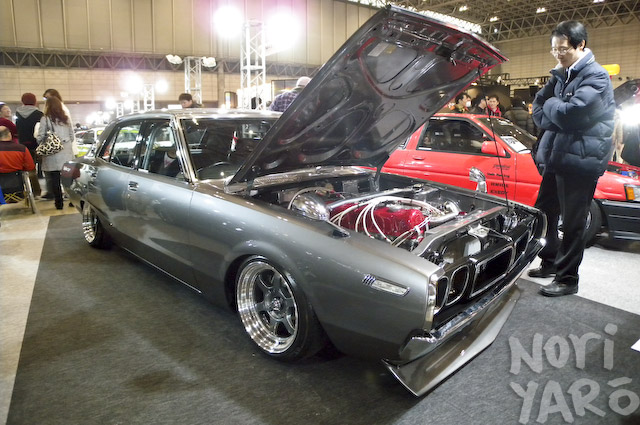 Rays TE37V on a Kenmeri Skyline C110!
This Kenmeri Skyline C110 was styled by HAC together with AE86 tuner Impulse. Impulse provided both the 8J Rays TE37V rims and the 6 pot Endless brake conversion for this Kenmeri.
Somehow I don't mind the TE37V being only 8J. They fit nicely under the C110 fenders and if would have been a bit too much to show off with wider TE37V.
by banpei with