Of course we can't leave out this amazing Exhaust champion: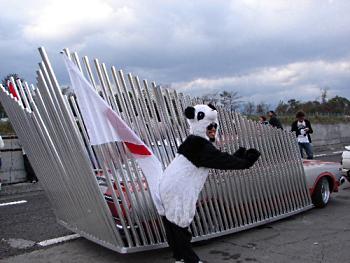 Bosozoku Exhaust champion of the world!
It may be hard to see, but the car is most probably a Toyota Cresta GX71 or JX71, which is on the same platform as the one below. In contrary to the car the driver has a panda paint scheme…
You can see the car in this movie as well:


The big question remains: how do they get in that car??
by banpei with