Remember the Kumamoto Nagasu Racing Carina A60 coupe or perhaps the fact that Daijiro Inada and Nomuken visited that particular meeting in Kumamoto? Yankymate30s just posted up that Video Option fragment of Gogo-Daijiro!

Not only the Carina AA63 coupe is being covered, but also the Kitakyushu Y33. Daijiro also seems to enjoy himself when driving in the Soarer and the Alto! Definite must see!
by banpei with
The guys from Ultra Heaven just posted another video, this time from a meeting in Kumamoto where Daijiro Inada and Nomuken were also visitors:

Dai and Nomuken must have been a bit lost: the distance from Tokyo to Kumamoto is about 1200 kilometers… 😀
Anyway, love seeing some different cars! The Kumamoto Nagasu Racing Carina A60 coupe is my favorite one with its square angular bodywork! (And of course: it is a Carina! 🙂 )
by banpei with

I got an email from Okumi that his 240Z S30 is a feature in the Thai Option Magazine this month!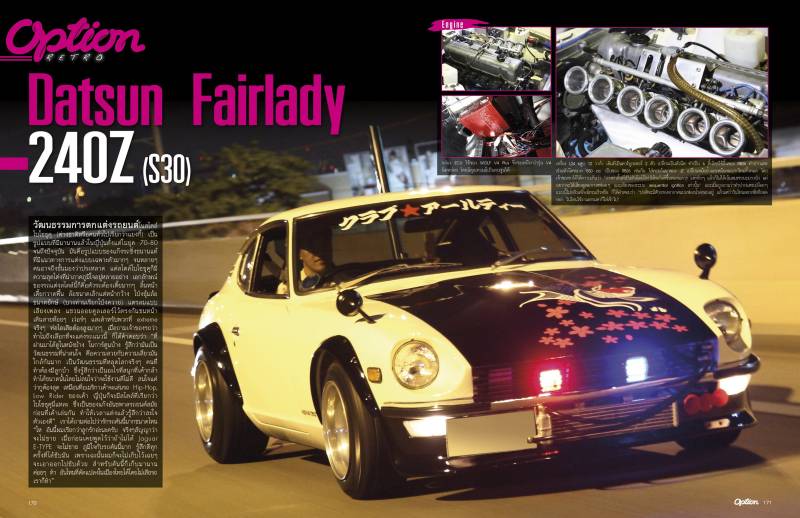 Okumi's 240Z S30 in Option Magazine!
He shared with us the feature and sent us the images of it!
Pages three and four: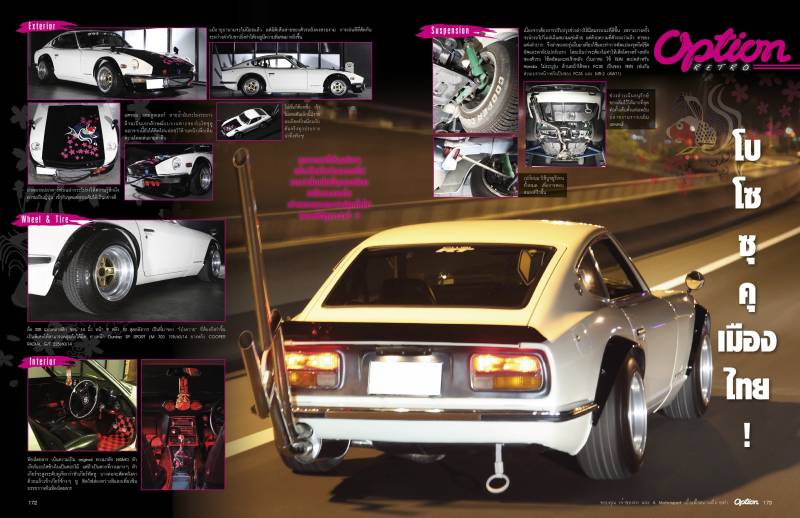 Okumi's 240Z S30 in Option Magazine!
I kept the pages in (relatively) low res because the feature is currently (still) on sale in Thailand. So if you are lucky enough to get an issue from Thailand, please send another one to us! 😉
by banpei with