The Presidential Bamboo spears are being used in a good manner on this (hard to recognize) Nissan President: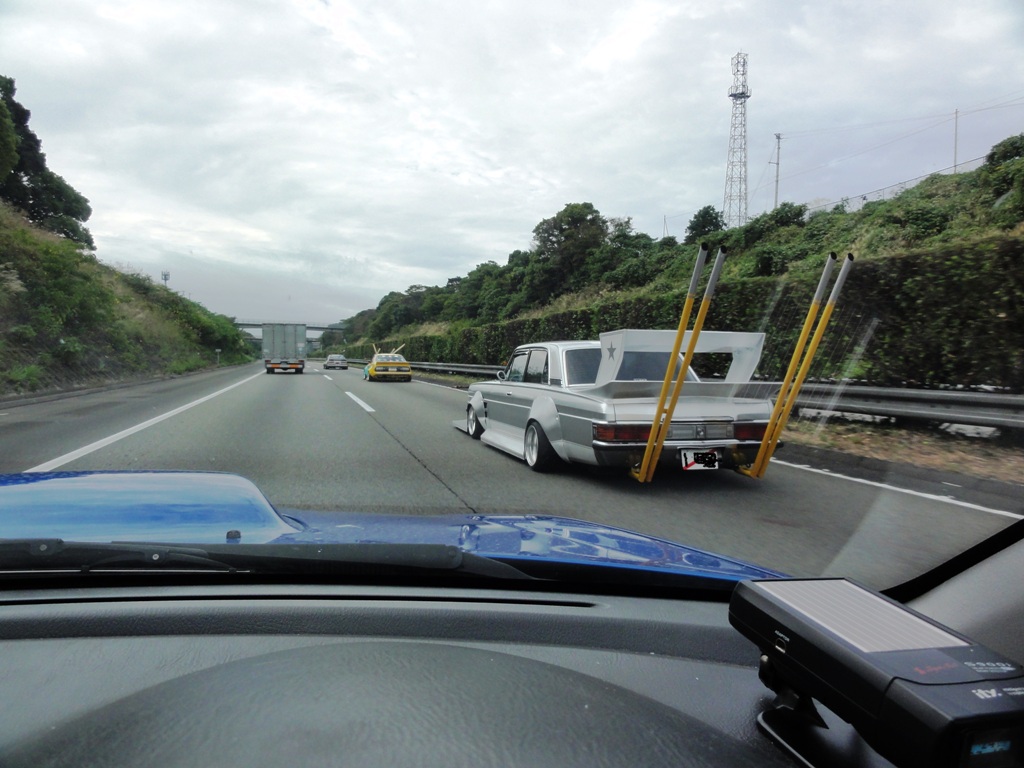 Bamboo spears on a Nissan President
Found at [Kazu @ Yahoo Blogs]
by banpei with
I found a video of the gathering of Bosozoku style car before and after the Tokyo Auto Saloon 2009:
Enjoy over 10 minutes of Bosozoky styled cars, loud raspy exhausts and expect to see some disrespect to the law!
Their taste of music is a bit weird IMO, but I reckon that would be possibly due to a lack of English or knowledge of the bands…
My personal favorite car is the 80s Nissan President at 8:30! What is your personal favorite bosozoku ride?

by banpei with