I have no clue what this car is. I did once but forgot to put it in my notes so I can't use it for the Guess the Kaido Racer anymore…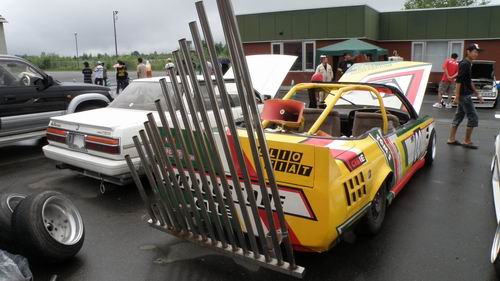 My best guess would be either a Soarer or a Leopard that is hiding behind that bukkake takeyari. 😉
by banpei with
Most Leopards transformed into kaido racers involve the older F30, so seeing this odd colored Leopard F31 with an set of fender flares and an oil cooler attached to it made me very curious on how it looked from a different angle.


Unfortunately I haven't found another one so far, but nevertheless wanted to share…
Picture found at in Ka Ry's photostream at Flickr. (Definitely worth browsing through his streams!)
by banpei with

This Nissan Leopard F30 Coupe was modeled back in the early 90s in a true period correct fashion.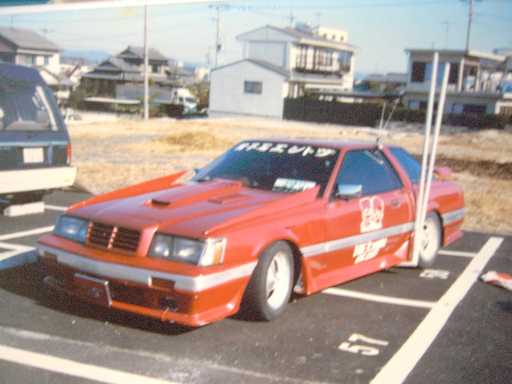 Nissan Leopard F30 coupe with bamboo side spears
It has a big hood scoop, hood fins and a set of SSR Super Longchamps. Have you seen any of these rims lately??
Another shot where the Super Longchamps are more clearly visible: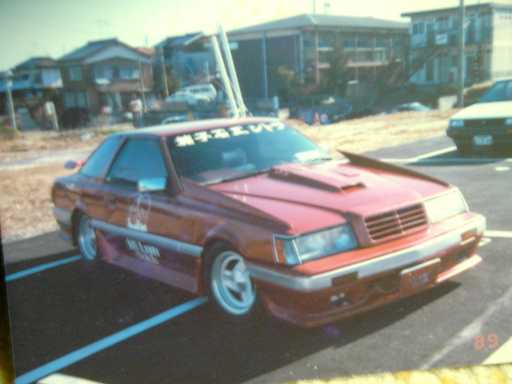 That's soooooo nineties!
Found at [Anokonofunnyface
by banpei with
No, this weeks exhaust is not the Gloria in the first seconds but the Leopard F30 convertible after three seconds:

by banpei with
Leopards are quite rare zokushas, expecially when they are painted in this way and have six huge exhaust pipes: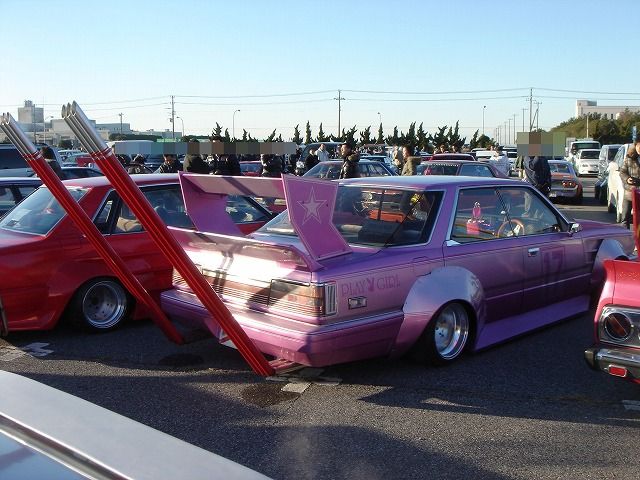 Play Girl Nissan Leopard F30
by banpei with