Just in case you did not revisit Nori Yaro yet: he already posted Part II and Part III of the kaido racer New Year Mt Fuji cruise!


And the photos are even better than in Part I!
by banpei with
As every year a gathering of bosozoku and kaido racers meet to attend the First Sunrise Runaway (Hatsuhinode) and this year the first videos posted on Youtube are by Hattoriworks: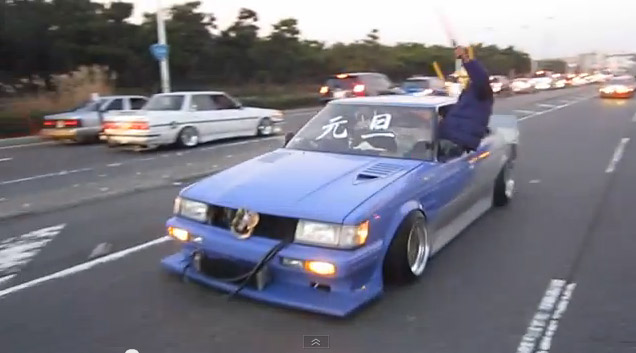 Happy New Year!
Enjoy below the videos of the meeting: (more…)
by banpei with