The Nagoya Auto Trend 2012 already happened a week ago, and these are the two videos I could find with some kaido racers in it: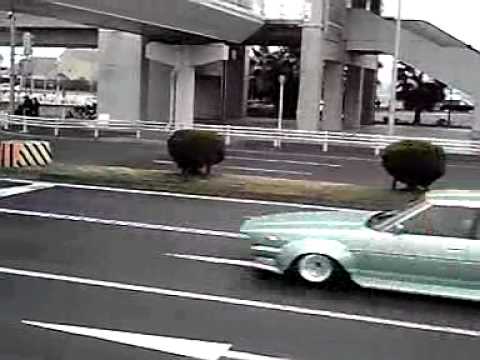 (As always: videos on the next page…) (more…)
by banpei with
I came up with the idea to create a Bosozoku ABC (actually a Kaido Racer ABC) a few days ago, so if you got ideas for additions or new terms please contact us!
So let's kick off with the A:
Aikawa Sho: Actor, most famous for playing shogun/bosozoku/yakuza parts regularly.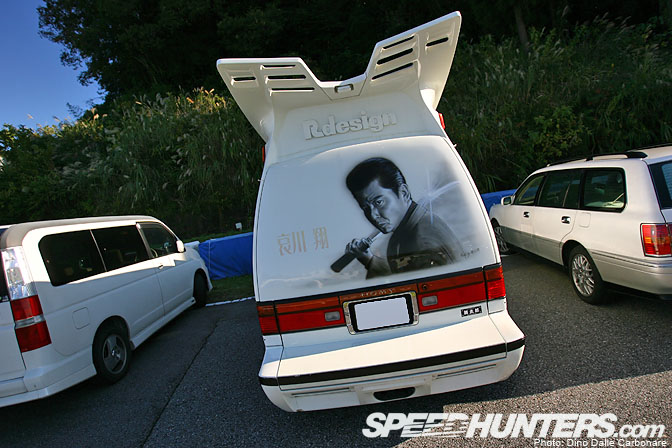 Akira Maeda: Professional boxer, ex Bosozoku
Aoshima: Manufacturer of scale model building kits, including kyusha kai or kaido racer style!

Auctions Yahoo: The place for sourcing your original zokusha parts!
Auszoku: Infamous Australian bosozoku oriented forums
Auto Salon (Tokyo): Infamous for its parking lot meeting on the last day of the Salon.
Auto Trend (Nagoya): Famous for the parkinglot meeting next to the highway.
That's it for the A. If you have any additions or terms starting with a B, don't hesitate to write/comment! 😉
by banpei with

This monday a bunch of videos pipiyumio shot at the Nagoya Auto Trend in 2008.

Perhaps the videos are not in the best quality (I suspect he used a phonecam) but the sounds of those revving zokushas makes it definitely worth!
And in this last video a couple of Yonmeris and a Mark II GX61 leave the scene:

by banpei with
If you haven't had enough of the Kenmeri Skyline wallpaper this week, how about a zokusha with a huge exhaust pipe then?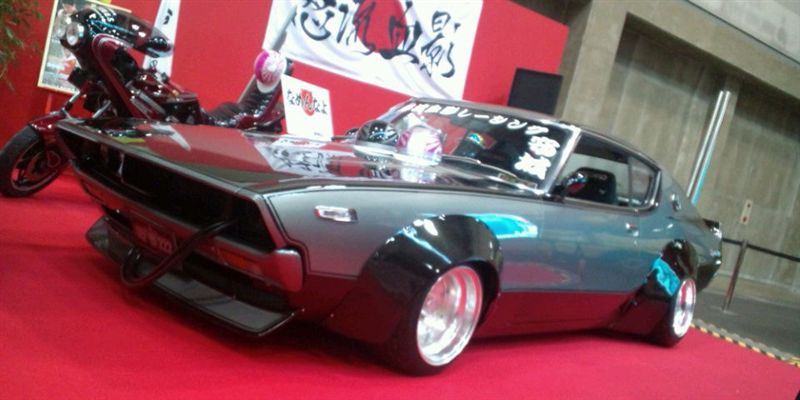 Exhaust of the week: Nagoya GC110
I must say this is one of the nicest sharknose Kenmeri Skylines I've seen for a while!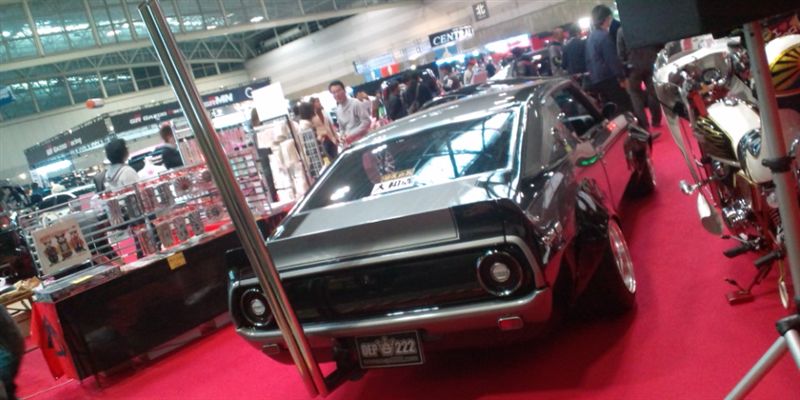 Exhaust of the week: Nagoya GC110
Of course this car was prepped for the Nagoya Auto Trend, so it is not a low budget zokusha we normally see in the wild…
by banpei with

These two videos of the 2009 Nagoya Auto Trend meeting were posted by gf31buda on Youtube.

The Nagoya Auto Trend exhibition is held yearly by Auto Trend magazine in the first weekend of march. This meeting is, just like the Tokyo Auto Salon, a regular meeting at the parkinglot next to the exhibition.
by banpei with