This second generation Mitsubishi Galant has some seriously wide Techno Phantoms at the rear: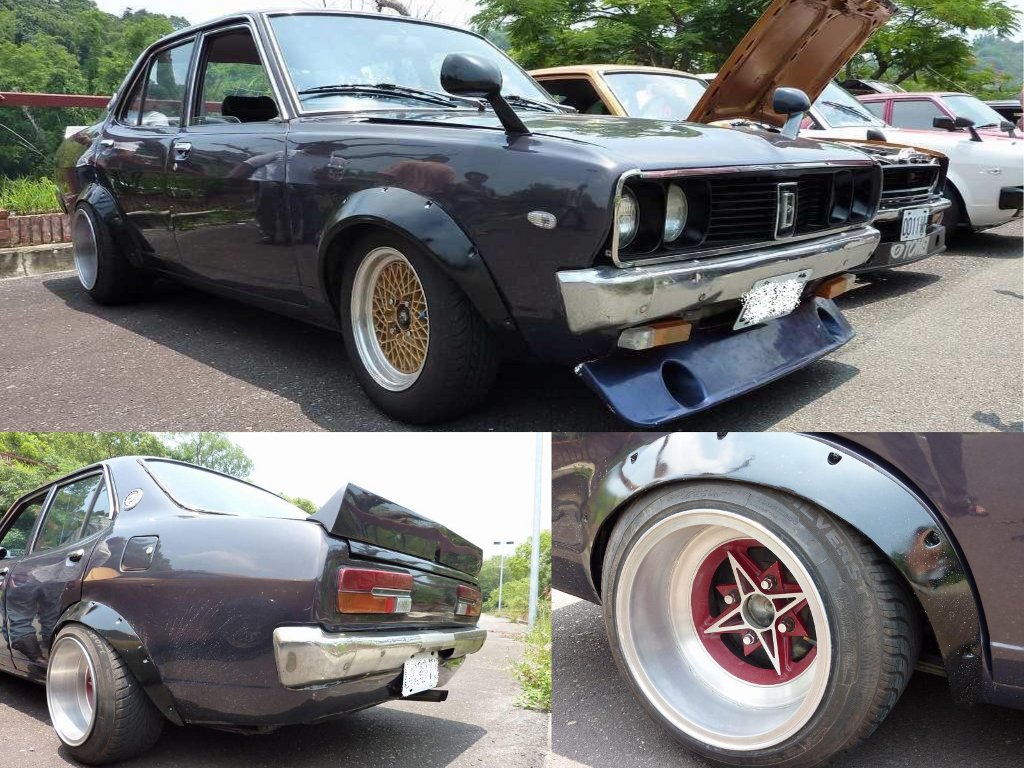 Mitsubishi Galant with 10J wide Techno Phantom rims
This generation of the Mitsubishi Galant was not very popular in Japan (in contrary of its popularity overseas) so it is very irregular to find a kyusha styled example.
Found at [b110sunny4dr]
by banpei with
During the first few seconds of this video I thought there wasn't changed much on this Mitsubishi Galant Sigma, but when the camera moved to the side it became apparent that I was wrong:

Those deep dish SSR Mk IIs surely need some wide fenders, a big chin spoiler and the side exhaust finishes off the looks! Now doesn't that engine sound a bit weird?
by banpei with
Great! Almost everyone liked last weeks Leopard F31!
Now let's go back a bit more in time with this Mitsubishi Galant GTO: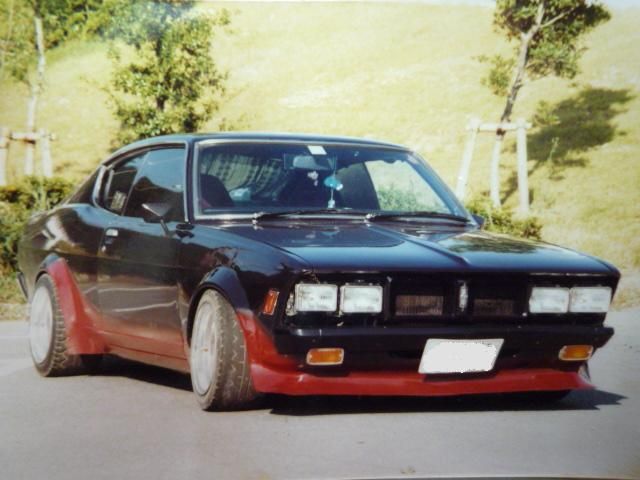 HOT OR NOT? Mitsubishi Galant GTO
Headlights are swapped for some late 70s early 80s square double headlights, its got a black and red two
tone paint and some really deep dish wheels!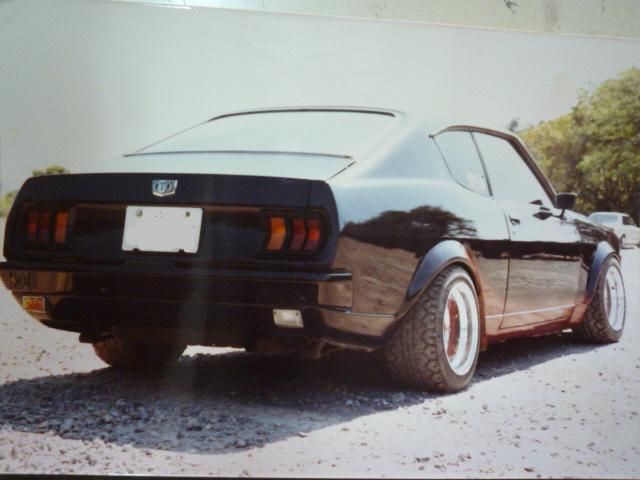 HOT OR NOT? Mitsubishi Galant GTO
And from the rear? Well, from the rear it looks like a Mustang Fastback!
Now is that hot or not?
by banpei with