Not everything seems to be what it is and this Mazda T2000 kaido racer is one of them: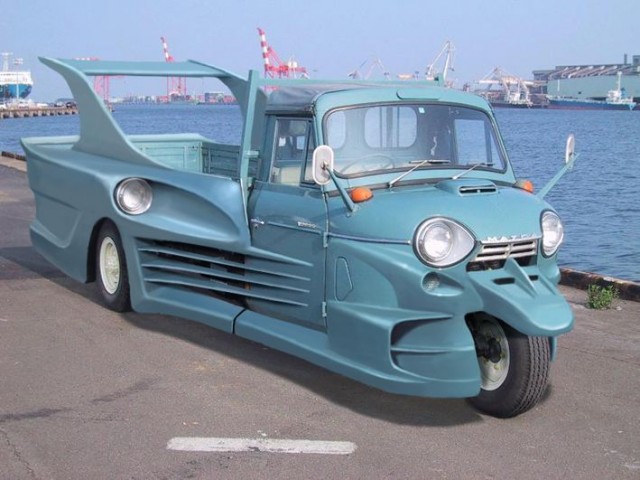 I know: it is a photoshop, but I must say it is a very well done one! All the batlike wings and intakes really suits the 50s styling of the T2000.
For those unfamiliar with the Mazda T1500/2000: in the early 30s Mazda started producing the Mazdago, a tricycle based upon a motorcycle. After the second world war it got grew up to the size of a large truck, especially with the introduction of the long wheelbase capable of carrying the displayed short wheelbase as a whole!
Found at Minkara
by banpei with