At first I didn't think much about this Cosmo AP, but when I looked again I noticed its tail was swapped for a facelifted Luce Legato: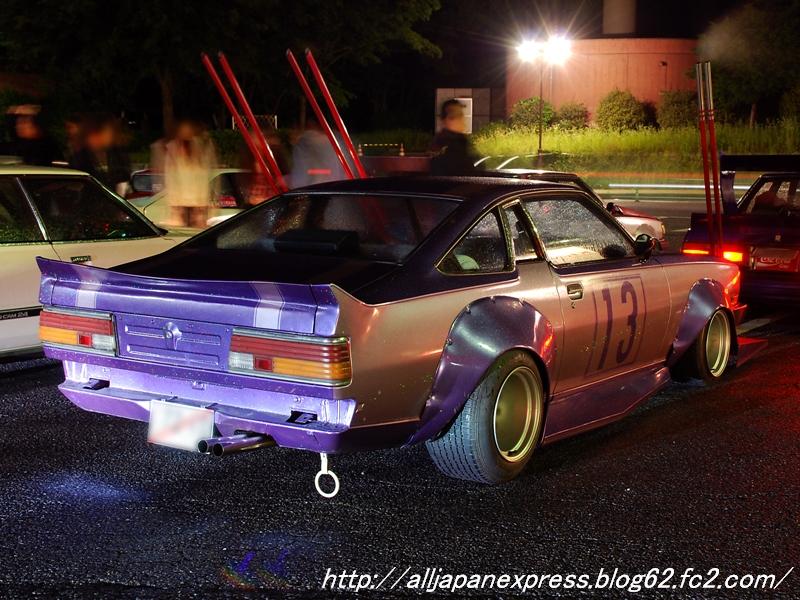 Mazda Cosmo AP with Luce tail lights
Not only its tail lights have been swapped, but if you look closer the whole last 3 inches have been swapped! 😮
by banpei with
Japanese Nostalic Car blog posted up two nice bosozoku pictures, including this nice Cosmo AP: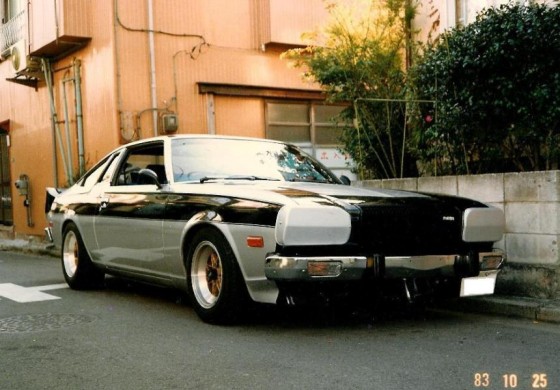 Bosozoku style Mazda Cosmo RX5
The other picture shows someone highway surfing on another Cosmo AP.
Head over to JNC blog to view them all!
by banpei with
And more videos and pictures are coming in slowly! This set of videos was uploaded by Hattoriworks and shows the long road to the Tokyo Auto Salon 2010:


Nice slammed and lengthened Toyota Century! And if I'm not mistaken the nice Laurel C130 is no other than our badboy Laurel C130 #1 with a set of wide fenders!
The arrival at TAS 2010:

Nice Mazda Cosmo AP/RX5 and you got to love that bonkers first gen SA22 RX7!

by banpei with
The Nissan Skyline Japan C210 we feature in our logo clearly won the first sudden death!
Winners so far: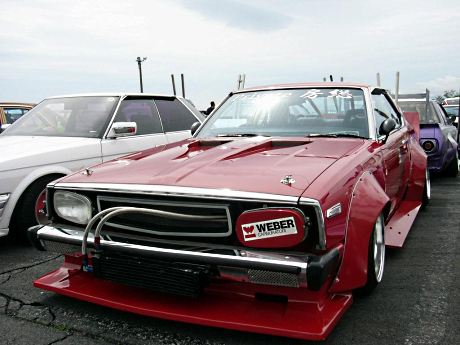 Bosozoku style Skyline C210
This weeks contenders: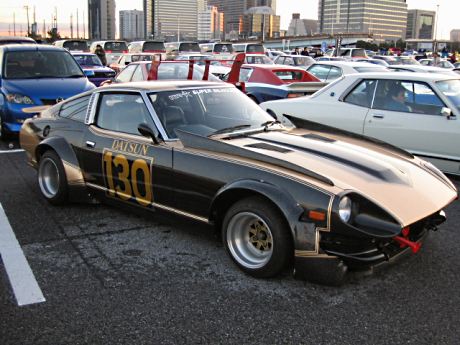 Bosozoku style Fairlady 280ZX
versus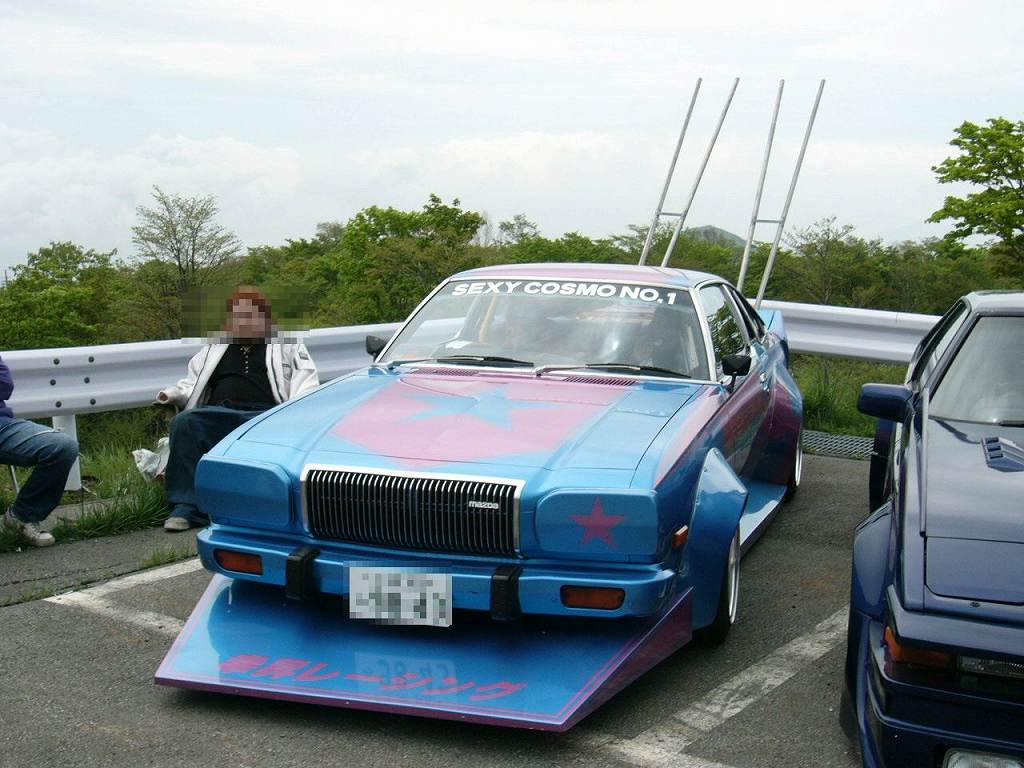 Bosozoku style Mazda (sexy) Cosmo RX5
So it will be the Nissan Fairlady 280ZX or the Mazda (sexy) Cosmo RX5?
by bosozoku with

To stay with the 70s styling this week I will highlight the Mazda Cosmo RX5: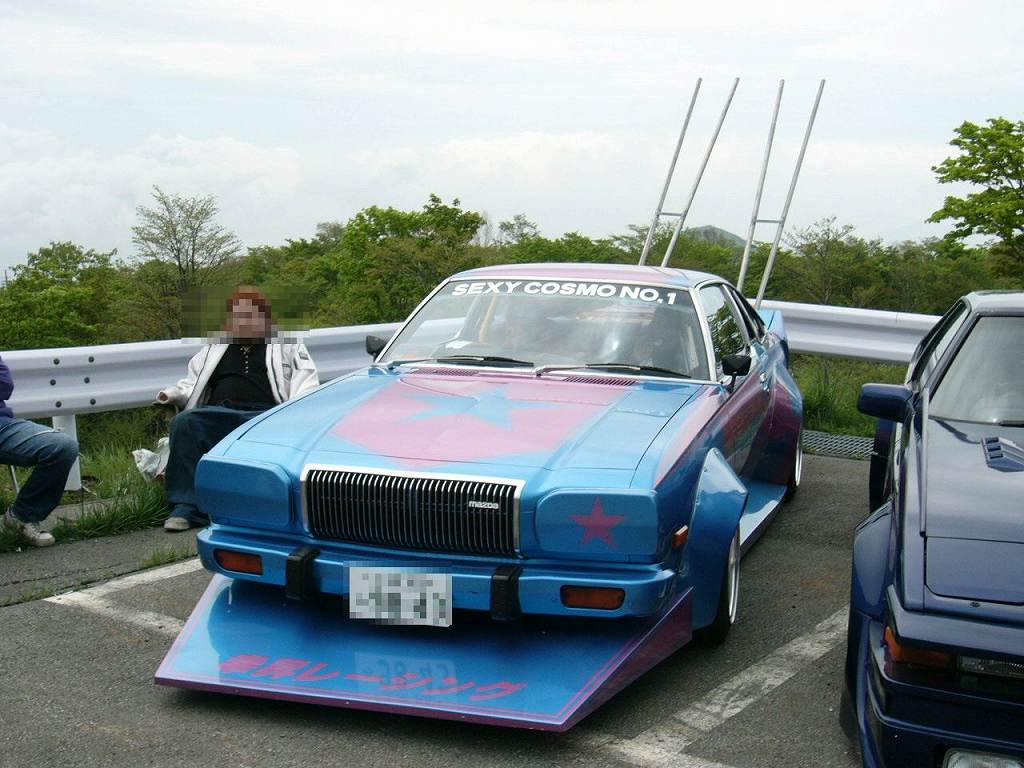 Bosozoku style Mazda (sexy) Cosmo RX5
Just like last weeks Mark II X3/X4 and the Gloria/Cedric C330 I did two weeks ago the Mazda Cosmo RX5 has a very distinct bodystyle and can easily be spotted between all cars on Bosozoku meetings.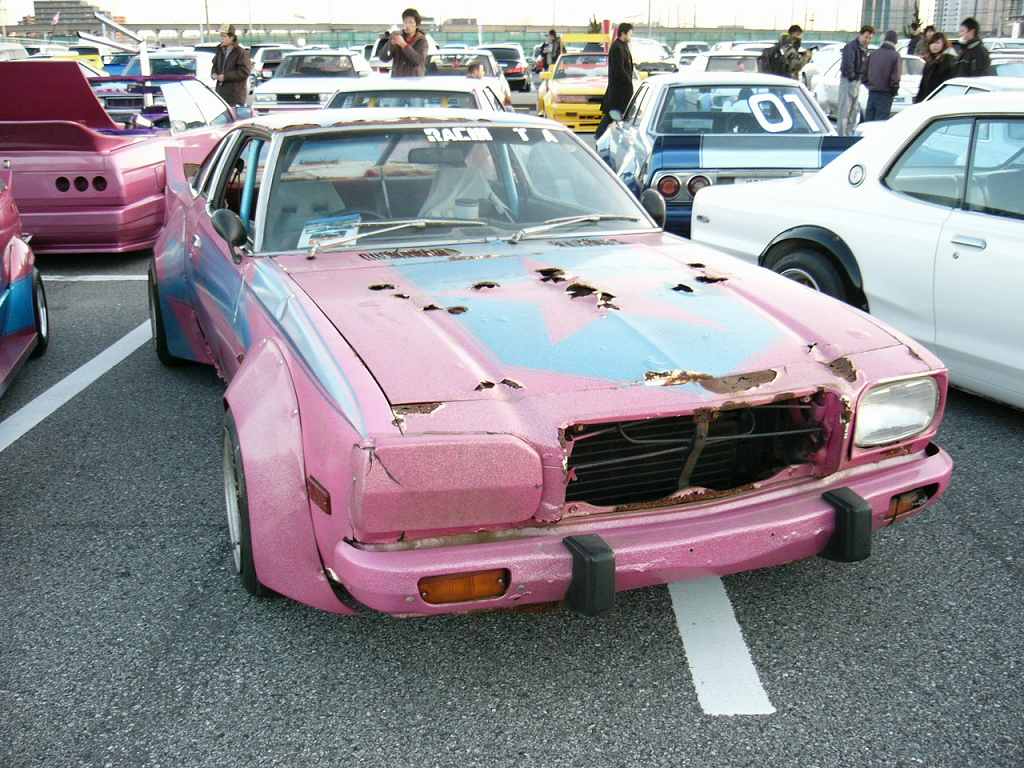 What happened? Boso got shot?
The bodyshape of the Mazda Cosmo RX5 has some lines which make it look mean. The Cosmo RX5 lines really resemble Mazda's design linup of that era: all American styling! I think this also reflects in the modifications made on this car, especially with the car in the picture above. Wild wild west yanky style!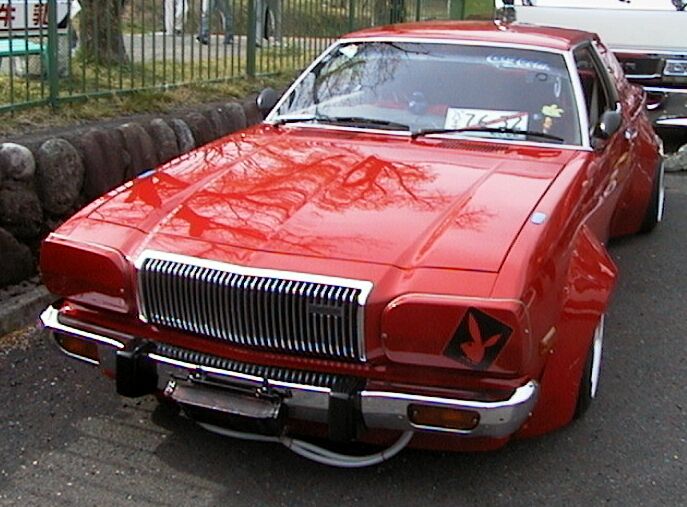 Nicely styled bosozoku Mazda Cosmo RX5
The weird thing is that I actually couldn't find any non Bosozoku styled Mazda Cosmo RX5. No Shakotan or Kyusha styled cars, only the bad ass modified bosozoku cars… Big wide fenders, oil coolers sticking out of the grille, big ducktail spoilers and exhausts high in the air: I've seen it all!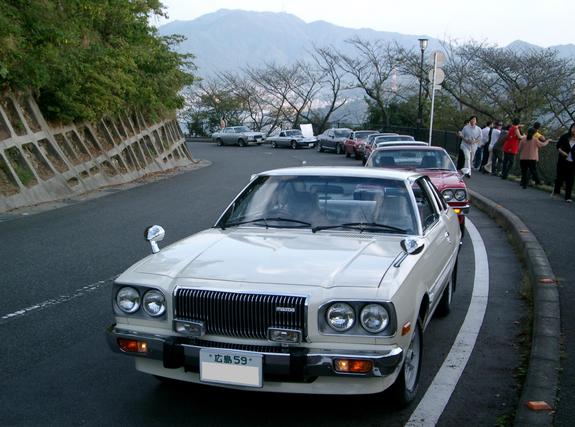 Factory stock Mazda Cosmo AP RX5
The Mazda RX5 was the successor of the first Mazda Cosmo and not the Mazda RX4. The RX4 was the wankel engined Luce, while the Luce is more a luxurious sedan with a wankel engine the Cosmo is the more sporty car. The car was called Mazda Cosmo AP in Japan while outside Japan it sold as the Mazda RX5. In some countries is was sold as the Mazda 121 featuring a 1.8 liter SOHC piston engine.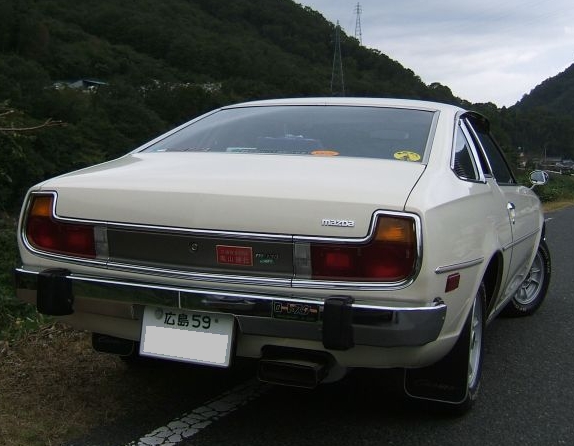 Factory stock Mazda Cosmo AP RX5
The Mazda Cosmo featured the 12A or the 13B engine in Japan, while overseas all Mazda RX5s featured the 13B. The reason for this decision was because overseas meant America. Americans, of course, favored larger displacements back then. The 13B was basically a widened 12A engine which caused the displacement to increase to 1308cc. That's a 15% increase in displacement on a Wankel engine!
The 13B was a big improvement above the 12A because it was designed for high performance and low emissions at the same time. AP stood for Anti-Pollution and this designation was adapted on all Japanese Cosmos.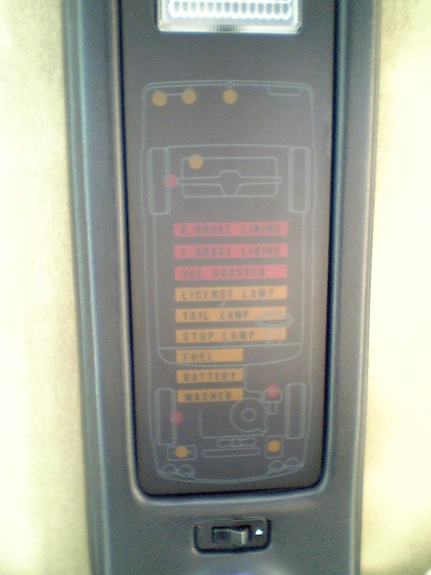 Mazda Cosmo warning system
Even though the Mazda Cosmo AP RX5 was the more sportier car it did feature a lot of luxury which could only be found in the high end Luce. Take for instance this warning system: it checked the functioning of several systems in the car. Nowadays it may sound as trivial with all new cars already featuring satellite navigation but back then it was unlike anything seen so far!
I really love the styling of the Cosmo AP! Too bad this car only sold in Europe as the Mazda 121 with the piston engine… 🙁
by banpei with