At first I didn't think much about this Cosmo AP, but when I looked again I noticed its tail was swapped for a facelifted Luce Legato: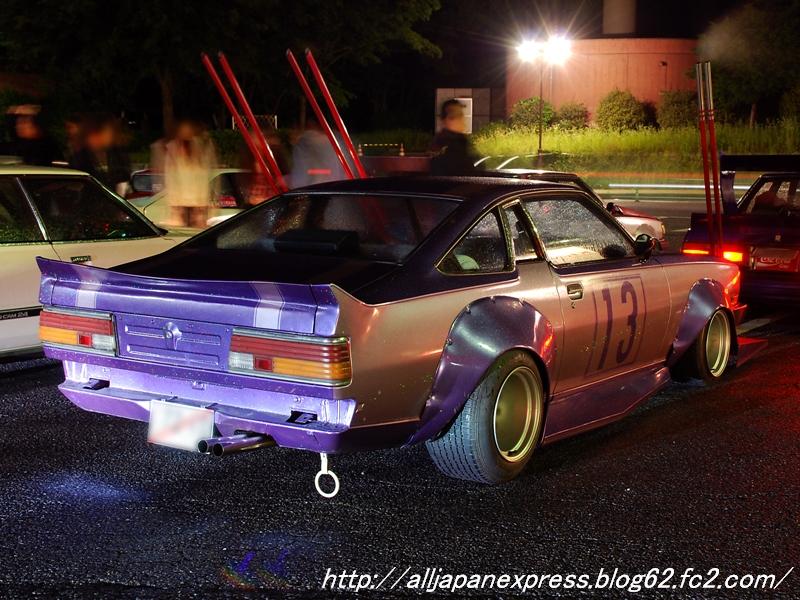 Mazda Cosmo AP with Luce tail lights
Not only its tail lights have been swapped, but if you look closer the whole last 3 inches have been swapped! 😮
by banpei with
Japanese Nostalic Car blog posted up two nice bosozoku pictures, including this nice Cosmo AP: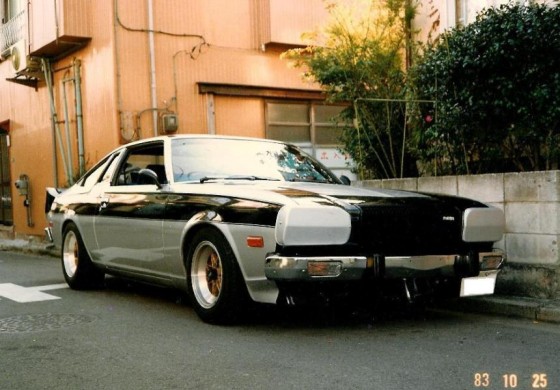 Bosozoku style Mazda Cosmo RX5
The other picture shows someone highway surfing on another Cosmo AP.
Head over to JNC blog to view them all!
by banpei with
You may have two WTFs here:
1. beercan exhaust?
2. Skyline C210?
Yes it may be unbelievable, but this car has an exhaust made out of beercans and actually is a C210 Skyline and not a Mazda Cosmo AP: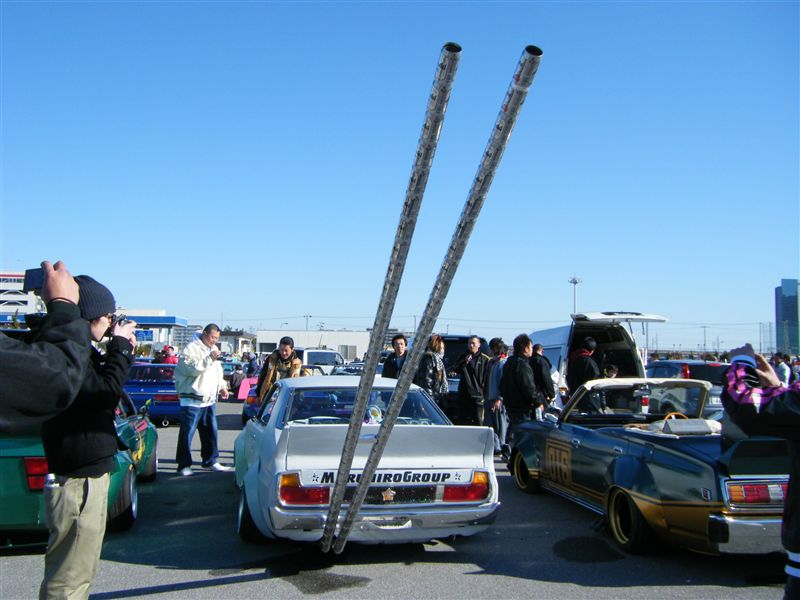 Nissan Skyline C210 beercan exhaust
At first I was fooled by the Cosmo AP taillights, but we all know zokushas love to have some different taillights than stock… Same applies to the exhausts of course. 😀
The beercans are all Asahi beercans, so someone must either have had a good party or a big hangover. (or both!) 😉
Found through Riverside and the other pictures of this car can be found here
by banpei with
This video illustrates how much footage is available of meetings:

If you are a regular and saw this TAS 2010 video by Hattoriworks three weeks ago, you would notice the same highway run (to TAS 2010) and notice the shift in lanes:

Yes indeed: the first video was taken from the red Cosmo AP! 😉
by banpei with
And more videos and pictures are coming in slowly! This set of videos was uploaded by Hattoriworks and shows the long road to the Tokyo Auto Salon 2010:


Nice slammed and lengthened Toyota Century! And if I'm not mistaken the nice Laurel C130 is no other than our badboy Laurel C130 #1 with a set of wide fenders!
The arrival at TAS 2010:

Nice Mazda Cosmo AP/RX5 and you got to love that bonkers first gen SA22 RX7!

by banpei with